« September 2012 | Main | November 2012 »

October 30, 2012 | New from David Grisman, Martin Taylor, and Frank Vignola
We're obvious fans of acoustic string jazz. There's nothing like sitting down with a Reisling or a quality microbrew in quiet room with the dulcet tones of plectrum and the recent release "First Time Together" from the trio of global powerhouse jazz guitarists Martin Taylor and Frank Vignola teamed with 20th century mandolin innovator David Grisman embody the experience. The three are also supported confidently with the steady bass pizzicato of son, Samson Grisman.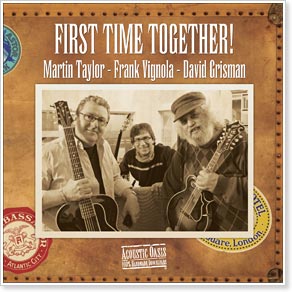 The songs are classic American Songbook showtunes, standards that have proven the test of time, presented in the typical jazz format, tune and variation with the gang trading extended solos throughout. Taylor, no stranger to collaborating with the Dawg in one of our favorites CDs, the 1999 quartet compilation "I'm Beginning to See the Light." Vignola has paired with other mandolinists, JMP's Jamie Masefield and recently mandolin prodigy, Josh Pinkham. Both guitarists yield plenty of space for Grisman to inject his forte plucks and signature pentatonic licks .
We enjoy this one and recommend you add it to your own library of essential jazz mandolin recordings.
Tracks:
The Surrey with the Fringe on Top
Avalon
Poinciana
I'm Confessin'
Tracy's Tune
I'll See You in My Dreams
Serafina
My Blue Heaven
Swang Thang
Newly Wedding
Diane
Michelle
Purchase information:
"First Time Tothether!" David Grisman, Martin Taylor, and Frank Vignola

Download prices:
MP3 $8.95
FLAC $10.95
FLAC-HD $12.95

Posted by Ted at 5:04 AM

October 28, 2012 | Streams of 7th chords
In our weekly Tips and Tricks columns, we introduced some more 3-note chord magic, a steady flow of V7 chords you can stream all up and down the fretboard. The concept is quite simple: take the four different inversions of the V7 and inject a connecting membrane, a simple variation of the related m7 chord next to it. Start it in any key, but once this becomes a permanent voice in your chord vocabulary, you can shift nuggets of the patterns unconsciously.
Forget about the theory. We've even intentionally left the label off the connecting chord. Just play around with small sections of the exercise and enjoy the aural purity. Try them out in several dozen rounds of a simple blues pattern.
Note, we did tweak these as recently as yesterday, so if you previously downloaded the PDFs, you'll need to reprint the corrected version.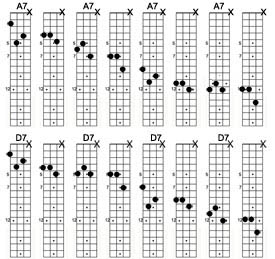 Review lesson: 7th Chord Streams
Shortcut to charts:
Print PDF: 7th Chord Streams Page 1
Print PDF: 7th Chord Streams Page 2
Posted by Ted at 7:08 AM

October 26, 2012 | James Condino builder's website redesign!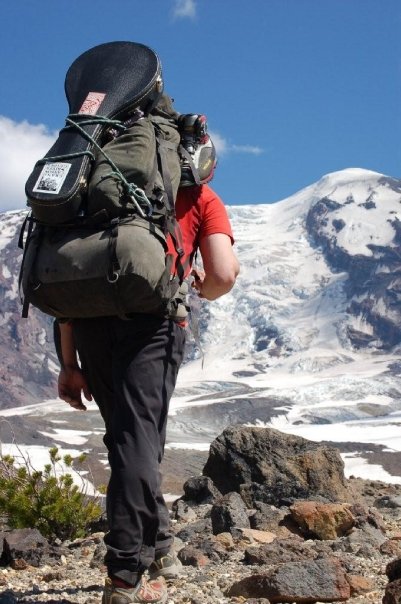 It's been out of commission for a while, but we're happy to see the website of Asheville, North Carolina builder, educator, and instrument restoration authority James Condino back and running again. We've had the pleasure of personally auditioning several of his instruments and spent several hours on the phone talking shop. (Literally...)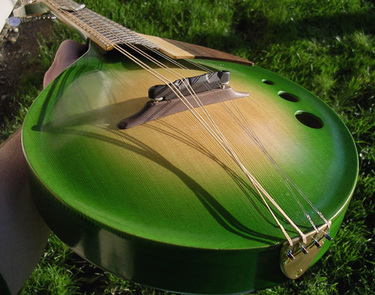 You may recall his iconic green Cricket mandolin made from all recycled materials. He's also one of the adventurous souls to tackle and become an early authority on the 10-string mandolin.
The craftsman has also written some guest articles for the JazzMando site. We hope to have him back for more in the future, but for now visit the Condino.com site for delectable mandolin eye-candy, some philosophy, and occasionally, one or two of his craft for sale.
Check out the new digs: Condino.com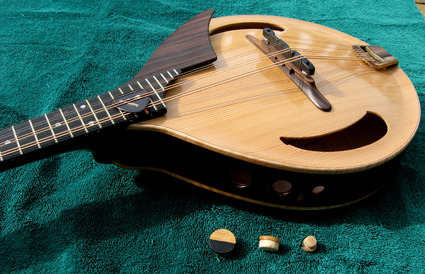 Previous Articles:
The Mechanic's Corvette; James Condino
Field Testing
Reviews:
James Condino:African Blackwood & Green Cricket
James Condino A6"One Off"
James Condino 10-string Fanndola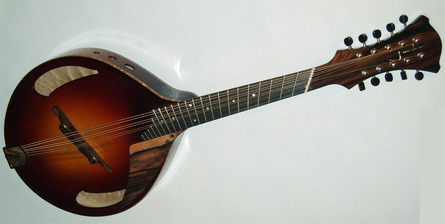 Posted by Ted at 5:16 AM

October 24, 2012 | Animusic--Resonant Chamber
It's all electronically produced, but the graphics and music on the video below are detailed and mesmerizing. Using such sophisticated software programs as Blender and a little ingenuity, the MIDI based computer generated performances are frighteningly lifelike.
Enjoy!
Video Link: Animusic; Resonant Chamber

If you like this, visit the Animusic Facebook page.
Read more about it: Blend It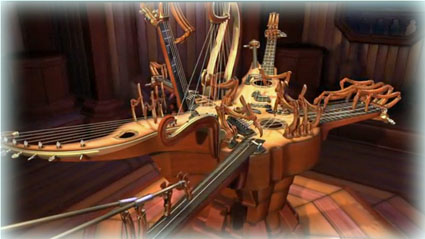 Posted by Ted at 5:10 AM

October 22, 2012 | Powerfully potent opportunities in this pattern of notes!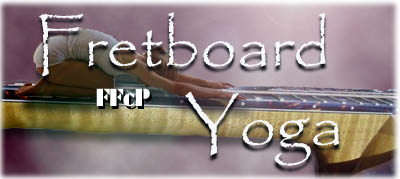 We've spent a lot of time on the Major Scale. Most of our FFcP entries have focused around this, with the exception of some exercises in Pentatonic and Dorian/Minor, but we also take you into what we consider the second most important scale or sequence of notes, one we've labeled the Augmented 11th Scale. It's a recipe that packs identical ingredients of two other well known modes:
G Augmented 11th: G, A, B, C#, D, E, F G
C# Altered Scale: C#, D, E, F, G, A, B, C#
D Melodic Minor: D, E, F, G, A, B, C#, D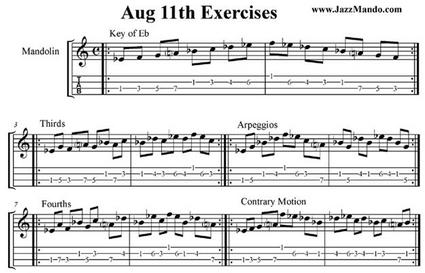 It's one listed in the FFcP Studies in our extended FFcP Index page. Check it out!
Enjoy 2 page PDF: Aug11thExercises.pdf
More FFcP: FFcP Studies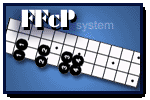 Posted by Ted at 6:44 AM

October 20, 2012 | In a bind(ing) at Weber.
We mentioned the incredible fun you can have designing your own imaginary custom Weber mandolin family instrument on their website. We enjoyed personaliing several fantasy instruments, finish, binding, overlays, etc. and ultimately ended up with a delicious Gallatin D-hole mandola for real.
Play! Build your own Weber
The crew just posted some delicious sound hole options on their Facebook page that show some of the variety in soundhole binding. Enjoy!
Click pictures for closeup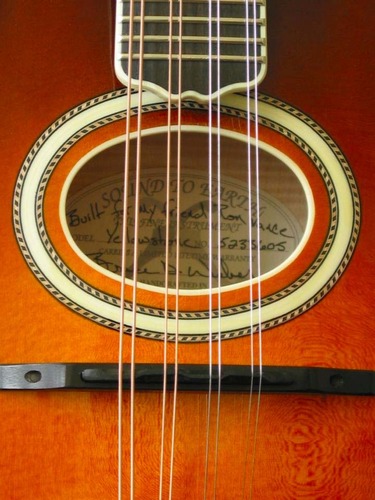 Weber Traditional Double Rosette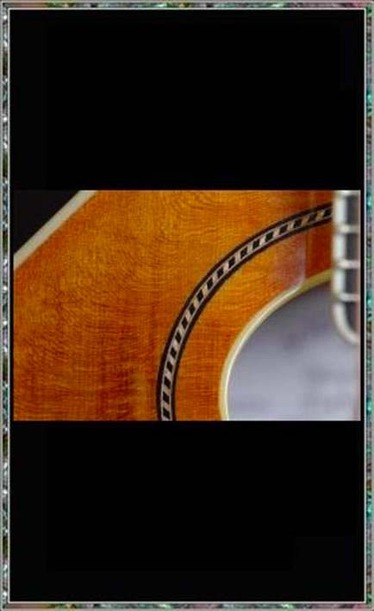 Weber Traditional Single Rosette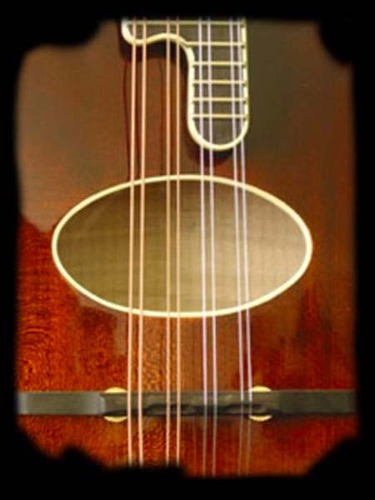 Weber Bound Traditional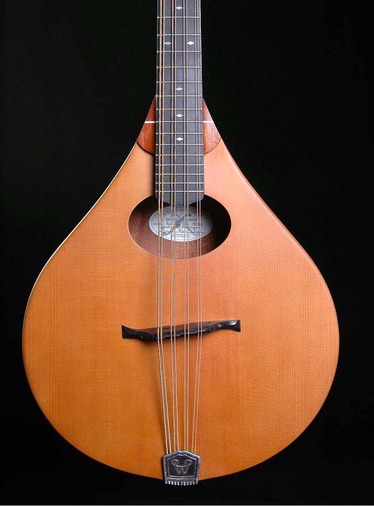 Weber Unbound Traditional
Even the unbound has its own beautiful simple aesthetic.
Read Design a Weber
Posted by Ted at 7:26 AM

October 18, 2012 | Fingers, Ears, Brain.
We mentioned we've been doing some internal housekeeping around the site. Besides sprucing up the menu categories and submenu arrays, we put a little order to our "Finger Ears Brain" pages. So much of the site is topical and not necessarily methodic, it's a bit like herding cats to put them in some kind of sequence. We did our best to grab 9 years of highlight titles and line them up in an "Animal, Vegetable, Mineral" strategy.
The philosophy of Fingers to Ears to Brain was the cornerstone of the "Getting Into Jazz Mandolin" book, and we tried to be consistent with that separating archived articles into titles under these distinctions, although there is obvious crossover.
1.) develop your fingers to find the correct notes, 2.) develop your ear to hear the notes your fingers play, 3.) develop your brain to comprehend the musical style and theory.
Archives have been laid out this way:
Fingers
Ears
Brain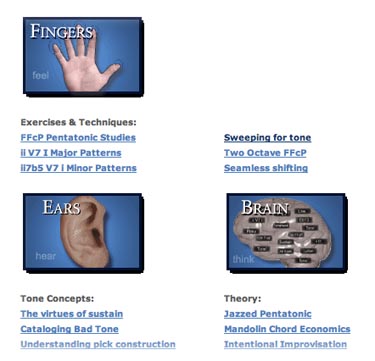 By the way, if Chrome is your internet browser of choice, these changes may be yielding some white blanks between the menus at the top of the site because of the way Google store image files. This can be remedied by clearing your cache (Top left icon, Tools

Posted by Ted at 8:00 AM




October 16, 2012 | Overtones for dummies

You may have heard the words "overtones" or "harmonics" bantered about in discussing tone. The subjective terms of "brilliance" and "warmth" actually have root in science and math--eggheads like Pythagoras and other physicists throughout history describe these in mathematica formulas, but what it really comes down to is how it affects your ear.

We dug up an article from four years ago that describes this in the context of explaining flatwound strings and why they are warmer than bronze. Take some time to read through this in our newly organized Tone Concepts archives.

Article: About Flatwound Strings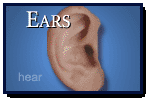 Posted by Ted at 5:02 AM




October 14, 2012 | Ludewig elephant table

The skill of a good mandolin builder often transcends just his/her instruments. Wood though organic, is structurally solid and inert and it takes special talent to sculpt it into the proper aesthetics of tone and feel. We've mentioned Illinois craftsman Dale Ludewig before. You might already know he's highly sought for his expertise in fine carpentry, and the pictures below are a living testament.

He recently replicated a 12" elephant statue into a work of art (18" tall Africa table 15" x 19"). The original piece war from a customer's aunt who had been a missionary in Africa when she was alive. Dale tells us that in 37 years of woodworking, he'd never done anything quite like this. The wood is avodire (relative of mahogany) and naturally very blond.

Exquisite!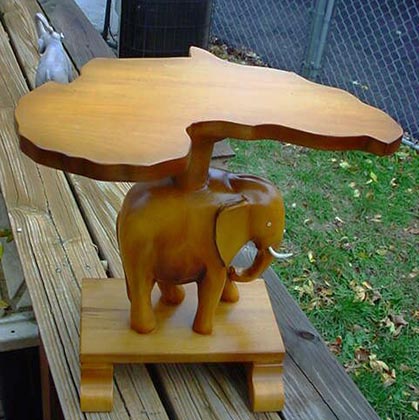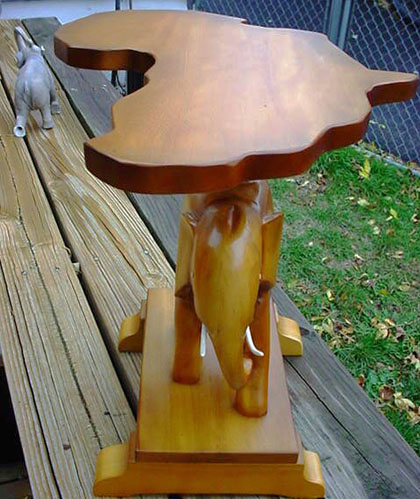 Instrument website: Ludewig mandolins
Builder archive review: Ludewig Emory Lester A mandolin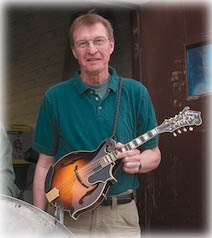 Posted by Ted at 7:26 AM




October 12, 2012 | Sorensen Headstocks

We've always been suckers for a good headstock. This is a part of the instrument that is an often underrated opportunity for self-expression, a twinkling eye into the aesthetic of the builder. Shape, inlay, color, binding, overlay, let alone logo, it's often one of the most identifying features of a mandolin, seen both from a distance and close up.

We enjoyed looking over this in-progress batch from California builder Steve Sorensen.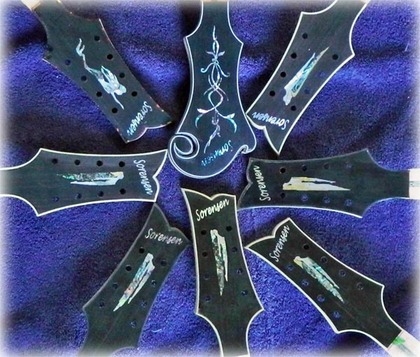 Check out more eye candy: Sorensen Strings
Recent review: Sorensen "Sprite" Asymmetrical 2-point mandolin

Posted by Ted at 5:07 AM




October 10, 2012 | Half Diminishing Returns. Minor7b5 chords

For those who have had formal music theory training, a 7th chord based on the 7th scale degree of a major scale is known as a half diminished chord. It's the same chord you'd find on the 2nd scale degree of a minor scale, but in jazz we have a different label for it, the minor 7th chord with a flatted 5th, otherwise known in shorthand as m7b5.

It's an important chord in the world of jazz, one that "prepares" for the Dominant 7th chord frequently. (Dominant prep, for the theory enthusiast.) Since we don't see it often in folk or bluegrass, it's not one every mandolinist has at the fingertips. We addressed this a little over three years ago in a couple of Tips and Tricks articles and wanted to pay a return visit.




We looked at a few from some industry professionals and introduced them in this archive article below. Enjoy!:
More m7b5 from the Pros

Posted by Ted at 5:09 AM




October 8, 2012 | Calling all readers. What do you like?

In the 9-1/2 years of generating material for JazzMando.com, we've accumulated over 1800 web pages of information. Some of these are gems, but the sheer gravity of so many is making the site collapse into itself, especially for a new reader trying to dig around for something systematic. We've tried to establish a set of relevant topical rabbit trails in the Tips and Trick section the last three years, finishing each entry a "Further" collection of 4-6 links for further self-discovery.

The Getting Into Jazz Mandolin book has a more systematic approach to developing your jazz mandolin chops, but some topics and concepts have been added to the site since then, like improvisation techniques, 3-note chord concepts, playing musically, tone production, minor modes, and much more.

We're preparing to do a little house cleaning. Some of the pages have been included and reformatted. We need to highlight the relevant and bring them to the top with a better set of indices, and we could use your help in a little crowd-sourcing. We'd like to know what pages in the site you've found that have helped your own playing and personal development, which topics have meant the most in your own development.

Would you do us a favor and tell us which 3-5 pages have meant the most to you? If you want to expand it to a "Top Ten" list, even better. If you could copy and paste them in a contact form or on our FaceBook page, we'd be grateful. You'd also be helping future mandolinists progress even quicker.

Give us your thoughts--help us index! Click link:
What I found useful here.

Thanks in advance for your help!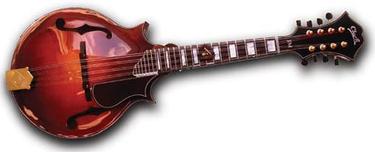 Posted by Ted at 5:09 AM




October 6, 2012 | Burgundy "Big Softy" leather straps

We mentioned these last June, a personal favorite mandolin strap from Tennessee's Long Hollow Leathers, the "Big Softy." At the time they were only available in black and brown, but we've come across a limited supply of boutique burgundy at Dietze Music. These are not only high quality, supple and ergonomically designed, hand-made in the US, they are very reasonably priced, delivered for around $20 US (more for international shipping).

Purchase link: Long Hollow Big Softy Mandolin Strap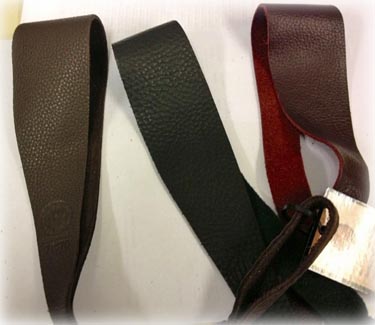 $15.99 (plus shipping)

Note: The shopping cart may give you some funky international shipping costs, but if you mention JazzMando in the comment field, the shipping can be reduced to $4.75 US Domestic, $6.00 Canadian, and $7.00 Europe and Australia. Price will be manually altered before it ships.

Posted by Ted at 5:37 AM




October 4, 2012 | Minutes go like hours when you sing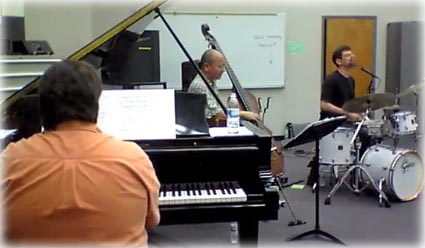 Hilarious song from the Nick Manson Trio. If you've ever had to deal with a unwelcome sit-in, this YouTube clip will resonate with you. Thanks to Pete Martin for bringing this to our attention.

Video Link: Minutes Go Like Hours When You Sing

From the Dave Tull CD, I Just Want to Get Paid.


Posted by Ted at 4:48 PM




October 2, 2012 | Eko electric bowlback bouzouki

We mentioned this eBay score three years ago and thought it worth digging out, a delightful Eko electric bowlback bouzouki acquisition. For two and a half bills we captured this interesting artifact that's long on panache and large with tone. We've kept the Italian-made artifact tuned the way it came, octave pairings on the wound courses, Gg Dd AA EE. The neck is slightly warped, but it plays amazingly well, and some of the best lower register tone we've ever heard out of an amplifier. Included below is a demo of its sound in a church performance.

View Facebook Photo Album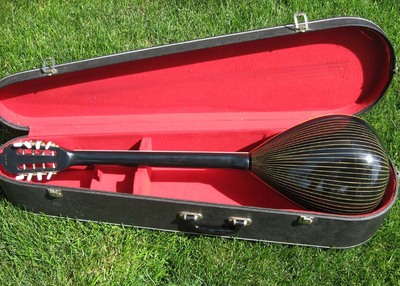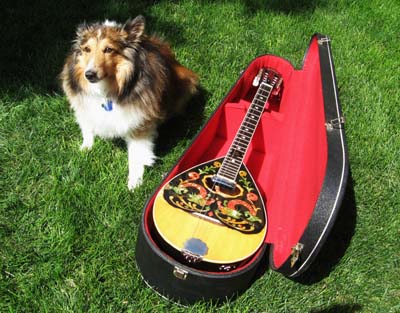 Video: Enough


Posted by Ted at 5:08 AM










Disclaimer: In the 'Information Age' of the 21st Century, any fool with a computer, a modem, and an idea can become a self-professed 'expert." This site does not come equipped with 'discernment.'