« "Peaches en Regalia" on Electric Mandolin (Guitarra Baiana) | Main | Ted Falcon "Jambrosia" »

May 16, 2011 | Looking back: What the Pros say about Good Tone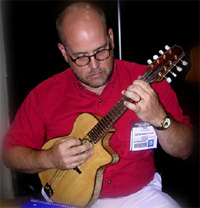 Back in early 2007, we had the privilege of interviewing some of the industry experts on mandolin tone for a Mandolin Sessions article. It was the first of a two part series, and we harvested some really great ideas from the likes of Paul Glasse, Will Patton, Mike Marshall, Emory Lester, Don Stiernberg, John Reischman, Jamie Maisefield, Michael Lampert, and even the Dawg himself, David Grisman.
It was a treat picking the brains of these guys, and if you have a spare 20 minutes, you might get a lot out of this, too. Check out, Thinking Good Tone Part 1--What the Pros say about Good Tone, and if you've got a little more time, the follow up article to the series, Part 2, thoughts from Evan Marshall.
Read:
What the Pros say about Good Tone.
Using the picking hand to start Good Tone.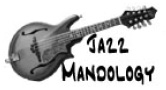 Posted by Ted at May 16, 2011 5:59 AM