« Eko electric bowlback bouzouki | Main | Burgundy "Big Softy" leather straps »

October 4, 2012 | Minutes go like hours when you sing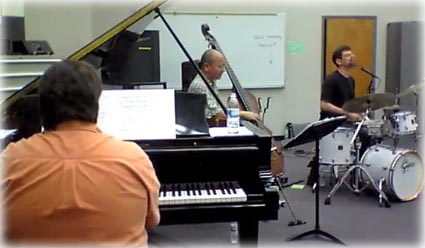 Hilarious song from the Nick Manson Trio. If you've ever had to deal with a unwelcome sit-in, this YouTube clip will resonate with you. Thanks to Pete Martin for bringing this to our attention.
Video Link: Minutes Go Like Hours When You Sing
From the Dave Tull CD, I Just Want to Get Paid.

Posted by Ted at October 4, 2012 4:48 PM