« November 2011 | Main | January 2012 »

December 30, 2011 | Peace: Jason Anick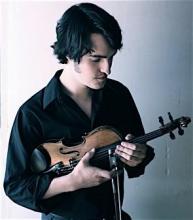 We're huge fans of the young New England acoustic string phenomenon Jason Anick. His mandolin skills are superb, but he's even better known for his swing fiddle talents.
He's one of those musicians to study closely, his improvisations are a magical weaving of science and art. See how masterfully he weaves the basic mathematical elements of music: scales, arpeggios, motifs, and lets his inner muse create wonderful lines and expressive phrases in this Horace Silver classic, "Peace."
Enjoy!
Video Link: Jason Anick Quartet, "Peace."
Purchase CD: Jason Anick, "Sleepless"
Visit artist website: Jason Anick
Posted by Ted at 5:26 AM

December 28, 2011 | Book audio support available at Mel Bay
We want to share a nifty secret treasure over at the Mel Bay Express store. It came to our attention yesterday when trying to find out how to replace a customer's missing CD from his "Getting Into Jazz Mandolin" book. Of course, the best-selling book is available in an electronic format by the publishers, and support audio (backing tracks, performance samples, and exercise demonstrations) can be downloaded right there in the store at no charge. You don't even have to purchase the ebook there.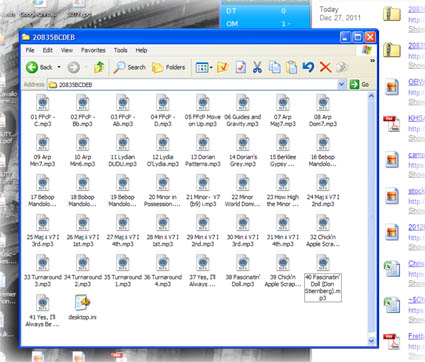 This is great for anyone who needs to replace a broken or lost CD, and it's terrific for loading your own "ripped" version of the material onto your iPod or iPhone. Some have raved about being able to use a "Slow-downer" software program to modify the tempo.
We also think making it free will encourage sales of the book itself. Once you hear the quality tracks, some recorded by jazz mandolin master, Don Stiernberg, John Eubanks, and the author himself, as well as a world-class New Orleans rhythm section, you'll want to own the printed materials that go along with it. Consider it sample fudge in a candy store.
You'll need an extracting program, many browsers already have the capability of unpacking the zipped files, but it's very easy to download. Just click.
Enjoy!
Ebook audio download: Getting Into Jazz Mandolin

Purchase Ebook: Mel Bay web store.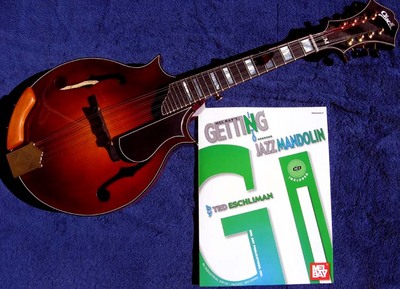 Posted by Ted at 5:55 AM

December 26, 2011 | 2011 Year in Review
It's the last week of 2011, and we always like to reflect on the successes of the year. Lets's go back...
We were thrilled with the release of the Ebook version of Getting into Jazz Mandolin. Now you can load the book in your favorite eReader and practice where and when you want.

Now available in ebook: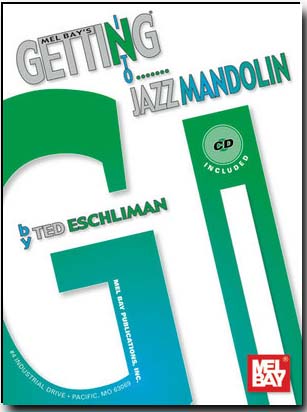 At the January NAMM show, we had the privilege of hooking up in person with rising violin/mandolin star Jason Anick, not too long after the review of his incredible CD release, Sleepless. This is one you really should have in your library, one of two incredible projects of the year. (See Will Patton's "Flow" below.) More news and pictures from Winter NAMM.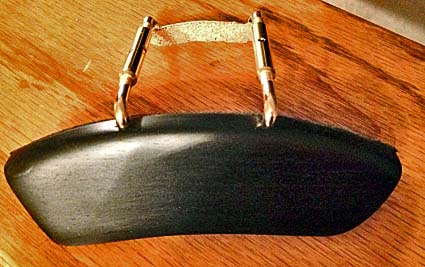 We introduced several new JazzMando sponsors, including Weber Fine Acoustic Instruments, Hill Country Stringworks,V-picks, Don Julin Skype Lessons.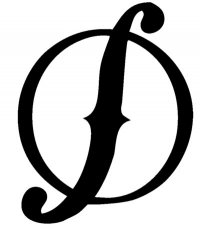 Don continues to reward us with frequent articles in our weekly Tips and Tricks column. In February, we were graced with a generous review in the American String Teacher's Journal by national education/psychology expert, Dr. Robert Woody.
March met us with another cool resource from occasional contributor, Texas multi-instrumentalist, Mark Wilson, Going outside with Pentatonics. We continue to develop our presence through a growing list of active readers on Twitter and Facebook.




Have you hooked up with us there, yet?
We teased the world with April Fools, introducing 'Getting Into Jazz Autoharp' It's amusing how many still think this was a legitimate project, including correspondence from our friend and editor of a prestigious international jazz magazine. ("Okay, Ted. I get the jazz mandolin, but really... Jazz "Autoharp?") His name will remain anonymous.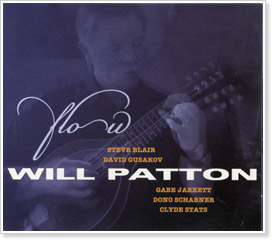 May saw the release of what we consider the second of our two favorite recording projects, Will Patton's 5th recording "Flow." His fifth CD, Will takes us to some familiar Patton ensemble terrain, the hard driving four-beat-to-a-bar acoustic swing, some South American induced percussiveness, and a dab of French musette, but there was nothing tired about this. The inclusion of longtime musical friend, French jazz guitarist Ninine Garcia is more Johnny Smith than Django Reinhardt in this recording.
July granted us the opportunity to interview Berklee School of Music professor John McGann at the Mandolin Cafe website, aptly titled, "10 Questions For John McGann." John is one the most important active resources for mandolin pedagogy in the world, and a tremendous player, himself.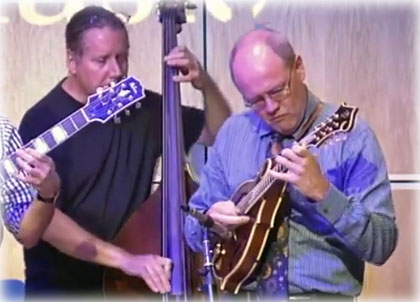 We introduced some new reviews, including one on a Weber Gallatin D-hole mandola and a terrific deluxe mandolin case from Bobelock, the fiberglass Arrow. At under $200, we consider it one of the finest case values on the market currently available.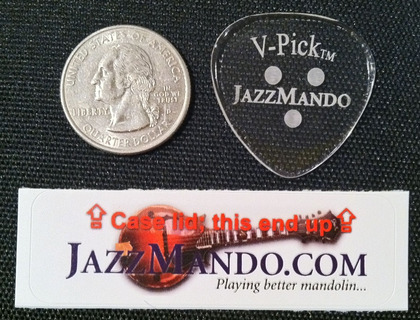 Left = US Quarter * Right = JazzMando V-pick Click picture for close up
Of course, a new alliance with our friends Vinni and Nancy Smith following the July Summer NAMM show allowed us to introduce the new signature JazzMando V-pick Similar to the shape and durable rigidity of the acetate cut JazzMando Signature 346 ProPlec, this profile lends a clean, pure attack because of a polished bevel found on more expensive custom-made boutique picks, yet at a fraction of their cost! The 1.5 mm. gauge thickness gives you power and fluid control over rich, meaty tone. Custom etching artwork on both sides gives the added bonus of secure grip and the exclusive geometrically placed 3-point backside reference dots help maintain an intuitive awareness of pick position while playing. The pattern lands on the thumb in a perfect, sensitive fleshy spot, and even though the acrylic packs its own tack stability; the etches yield a confidence the rounded triangle's wider real estate is gripped in the right place.
Over at the MandolinSessions at the Mel Bay website, we finished up our muli-part series on Static Changes, a look at V7 chords, Ma7 Variations, and some slick transition chords to move up and dow the fretboard with some fresh comping patterns.
We'd say 2011 was a pretty good year for jazz mandolin. Here's looking to 2012!!
Posted by Ted at 5:09 AM

December 24, 2011 | Christmas Eve
Wishing all our readers a Merry Christmas this year. Hope you find many surprises under your tree.
From all of us at JazzMando.com.
Posted by Ted at 6:01 AM

December 22, 2011 | A holiday surprise for you from Mando Mode Explorer
You'll enjoy this! From Groveland Software, a free web-based interactive chord inversion chart. Intuitive and aesthetically gorgeous, this dynamic resource allows you to grab a chord and move it (indefinitely) up the fretboard. It's tutorial, wallpaper, screen saver... even "game!" For a real odyssey, expand your HTML5 browser out to full-screen, pick from 57 chords, and enjoy a tour through the universe of chord inversion shapes--in fifths-tuning, of course.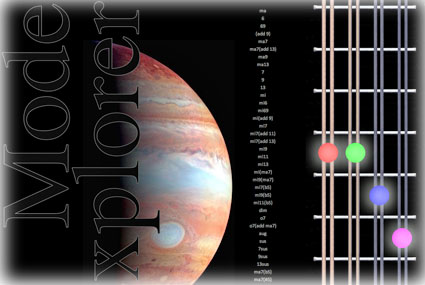 Find it here: ModeExplorer Inversion Horizons
Also available at the Google Chrome Store
More about Mando Mode Explorer and Jazz Cittern Explorer
We've offered a couple versions of a printable chord charts in our Free Downloads page. Reader Jay Smith has generously contributed his own Excel based version with more realistic neck fret distance tapering. This might be more logical to your eye, so we're going to put it out there as an alternative. If paper is your thing, you can print this off and capture some your discoveries from the Inversions Horizons experience.
Enjoy!

Jazzmando Extended Fretboard Chord Template

Posted by Ted at 7:14 AM

December 20, 2011 | Last minute mandolin gift ideas.
It's pretty much at rhyme time now with shopping for merchandise that will go under someone's Christmas tree. Shipping can be a little tentative after today, but we wanted to mention a few items that make for great gifts or even post-Christmas goodies, if you're so inclined.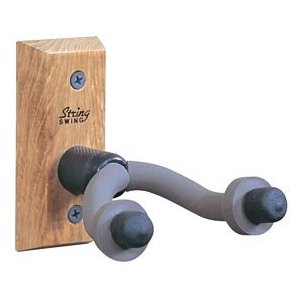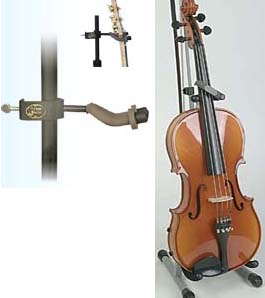 Instrument hangers like the CC01 mandolin Comfort cradle are a handy item to have. You can get the one that mounts permanently on the wall in your "Mando Cave" or one that hangs on a music or mic stand, the CC04 (pictured left).
We also like the Ingles SA-20 violin stand for mandolin. Love the low center of gravity, but if you have a cord coming out the endpin jack, you might not be able to use this on stage plugged in, since the instrument lands flush to the floor.
One of the coolest mandolin hangers you can get for your home or studio is the Grip Hands mount. Designed for guitar, they still fit most mandolins adequately. When we talked to the folks that make these at a recent NAMM show, they were going to introduce a mandolin specific model, although not much selection was on the drawing board.
These definitely make a statement.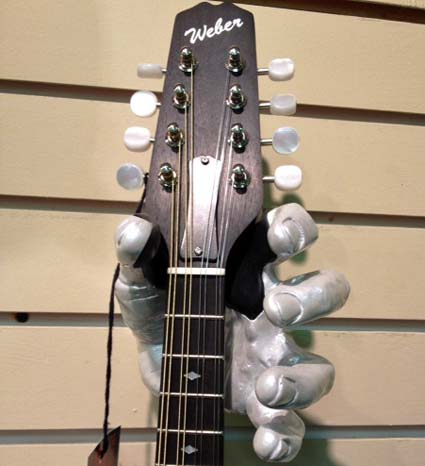 We've been happy with the Cafe Press signature items over at the Mandolin Cafe website, as well. A shirt, a mug, a wall print. These are appealing gifts.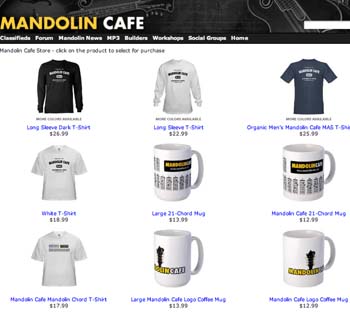 Check out our own premium JazzMando products:
JazzMando JM-11 Flatwound Mandolin Strings | JazzMando JM-10B Ball-end Flatwound Mandolin Strings | JazzDola JD-13 Flatwound Mandola Strings | JazzMando ProPlec Signature Picks | Jupiter Silkweave Polish Cloth | JazzMando JM11 String Shirt | "Getting Into Jazz Mandolin" Book and CD | JazzMando Case Lid Stickers

Posted by Ted at 4:28 AM

December 18, 2011 | Remembering Gary Palsmeier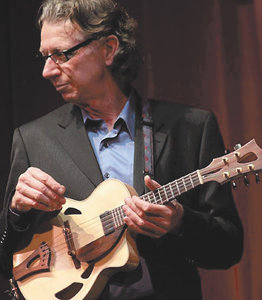 It's been almost a year last December since the passing of Wichita acoustic jazz multi-instrumentalist Gary Palsmeier. The musician was not only a sought after talent in the central US plains, but a gifted craftsman, as well, including a sensational signature 5-string acoustic mandolin. We regret not getting around to commissioning him for one of these singular beauties. Some day we hope to be able to do a write up on one.
We did a story on Gary back in July of 2010, including some great pictures of his workshop. JazzMando guest contributor Mark Wilson, who owns one of these treasures sent us a terrific MP3 the luthier arranged and recorded on his own 5-string. We'd be curious to hear from others blessed with one of his instruments. Feel free to connect with us through our contact form.
Listen:

Moon and Sand
Great stuff.
Gary, we miss you, but your art and memory lives on.
Read Wichita Eagle tribute.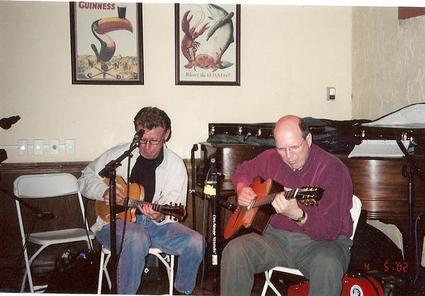 Gary with jazz mentor Don Stiernberg.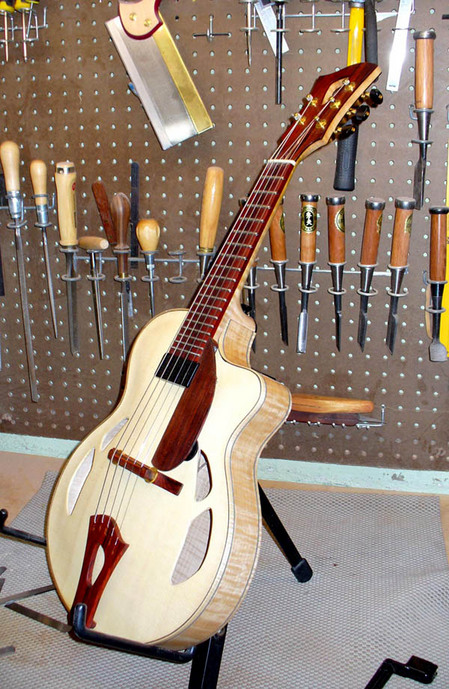 Posted by Ted at 5:16 AM

December 16, 2011 | New JazzMando sponsor, Hill Country Stringworks
We're pleased to re-introduce our readership to the craftsmanship of north Texas woodsmith, Doug Edwards who we stumbled on to over three years ago. His McClung Armrests have been in very high demand since, and we were fortunate enough to get in line for a custom piece for our Clark JM mandolin last year, our fourth personal rest. Needless to say, we are thrilled with the aesthetics and no surprise, functionality. Now, we've acquired our fifth...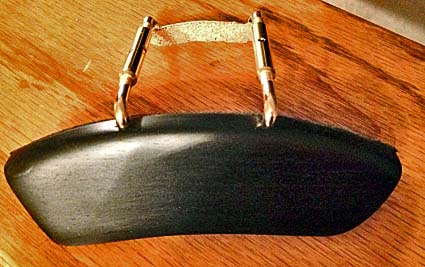 His unique concept in armrest design, these are angled, much like the angle of the strings from the tailpiece to the bridge. The result is better hand position, control, and comfort. He uses a variety of woods, dyes, and shapes/sizes so most are unique in appearance, but all have the same function. He can make them Right or Left Handed, in a myriad of woods and with custom inlay as you can see pictured below: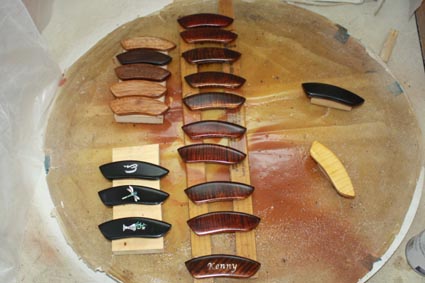 Last year's custom inlay:
Edwards has since added instrument stands to his offerings, and more recently custom luthiery, as he now has several mandolins under his belt. We're thrilled to have him aboard as a sponsor! You might run across some of his rests in the Mandolin Cafe Classifieds. We highly recommend these for comfort and ergonomic control.
Previous article: McClung Armrest
Website: Hill Country Stringworks

Posted by Ted at 5:07 AM

December 14, 2011 | Clean up the band this Christmas
We're still running our 5 for the price of 4 special on the popular Jupiter Silkweave polish cloth. Maybe you are uncomfortable confronting the banjo player on his personal hygiene, but you won't spoil your holiday rehearsal if you hand him one of these to buff out the metal and rosewood of his instrument. It's polite, and a generous thing to do.
And of course, they'll work great on your own arsenal of mandolin family, too. Get one for each case.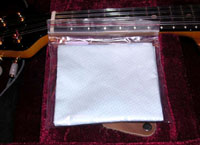 Jupiter Silkweave Micro Filament Cleaning Cloth is woven ten times finer than the finest silk. Its microscopic pores actually pick up oil from fingers as well as lubricant residue and dust.
Like a fine silk cleaning cloth it does so without any abrasion. It protects the most delicate finish including gold, silver and platinum. In fact it is the cloth trusted by owners of rare violins.
The Jupiter Silkweave cleaning cloth contains no chemicals. It is pure fibre. It never has lint and is completely washable.
Maintaining the finish of your instrument should not be an afterthought. Just like brushing your teeth everyday (assuming you AREN'T a banjo player), the discipline of wiping down your instrument after playing and prior to returning it to its case should be habitual and subconscious.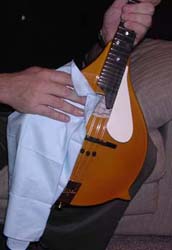 This short-term investment of time will prevent build up, keep your instrument looking nice, and preserve its overall value.
Order the Jupiter Silkweave cloth here.
$5.25 Single cloth
$21.00 Five for the price of four
$2.50 w/purchase of JM11 strings ($19.45)

Looking for other ideas for Christmas? Check out the JazzMando Merchandise Center.
Our other premium JazzMando prouducts:
JazzMando JM-11 Flatwound Mandolin Strings | JazzMando JM-10B Ball-end Flatwound Mandolin Strings | JazzDola JD-13 Flatwound Mandola Strings | JazzMando ProPlec Signature Picks | Jupiter Silkweave Polish Cloth | JazzMando JM11 String Shirt | "Getting Into Jazz Mandolin" Book and CD | JazzMando Case Lid Stickers
Posted by Ted at 5:40 AM

December 12, 2011 | Still our favorite mandolin tuner: Planet Waves NS Mini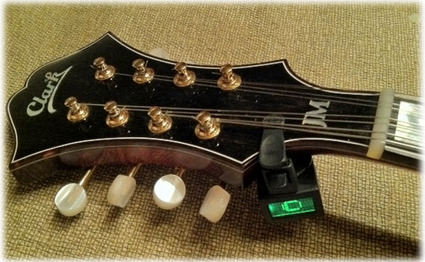 PW-CT-12 displays red and green. Like Christmas!
You might be looking for stocking stuffers this Christmas for that special mandolinist (or even yourself), and we can't say enough good things about the Planet Waves NS Mini Headstock tuner. We've had one since August, and use it so much we've already gone through one battery (CR2032 easily purchased at a drug store). Its immediate, easy to see response and low profile make it a winner for the the headstock of the mandolin--no awkward projection over the top and front for your audience to be able to tell you you're out of tune, too. Those brightly colored Snark tuners are like buying a new clothes and leaving the tags on.
Tacky.
Not much larger than the camera/watch battery that powers it, the unit can lay discreetly behind the headstock, and triggers green/red like its bigger sister, the PW-CT-10. These have been available since September from recommended vendor Dietze Music for $17.99. Clamp it on, small enough to leave it on, even in while in your case.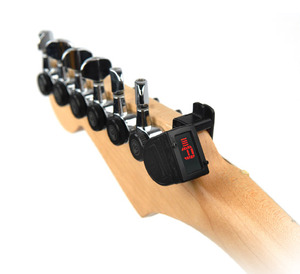 From the manufacturer's website:
"The NS Mini Headstock Tuner precisely tunes a wide variety of stringed instruments while its low-profile design blends with the aesthetics of your instrument, concealing it from your audience. The highly sensitive piezo transducer and backlit display allow for easy and accurate tuning in noisy, dim or well-lit environments, where other tuners fail. Enjoy effortless and inconspicuous tuning with the NS Mini Headstock Tuner."
*Low profile compact design
*High sensitivity piezo pickup allows for accurate tuning
*Easy to read display in both well lit & dark environments
*Adjustable calibration between 430hz and 450hz

Posted by Ted at 5:14 AM

December 10, 2011 | Free Download from the Hamilton de Holanda Quintet: Brasilianos 3
We are huge fans of the Brazilian superstar, Grammy nominated bandolimist Hamilton de Holanda, and own several of his amazing CDs. We're thrilled to announce his quintet's latest, Brasilianos 3, is available for a limited time as a free download.
His music is as passionate as it is technically strong. It's an aesthetic instrumental journey guaranteed to move and inspire. Rough English translation from the Portuguese information on his site:
Music is also image, smells, and memories. Saudade. Joy, sadness. Love. It can be improvised, can be serious, if it is funny it`s also well worth it, after all humor is good for health. Another thing that also does well is play with friends, and that's good! The titles give an idea of inspiration. At the same time, if I close my eyes and I forget what it is, a new image is projected. Who listens, creates its own history with the nuances of dynamics, timbre, rhythm, like life itself is.
And the references, ah, they are always around us. Choro, samba, jazz, classical music. Tom Jobim, Heitor Villa-Lobos, Pixinguinha. Hermeto Pascoal, Egberto Gismonti. Carlos Drummond de Andrade. Oscar Niemeyer, Lucio Costa and Candido Portinari. Milton Nascimento, who gave an appearance in a magical way and definitive in "War and Peace I." Music can be sophisticated and accessible at the same time. For that, needs to keep it simple in its essence. It must be as simple as a hug."
Enjoy this gift!
Download CD Brasilianos 3 - Hamilton de Holanda Quinteto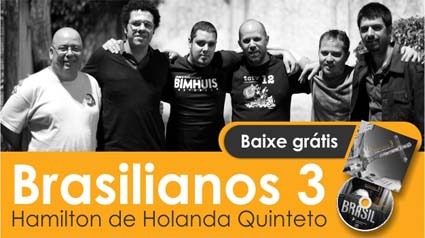 Hamilton de Holanda - 10 strings mandolin
Andre Vasconcellos - acoustic bass
Gabriel Grossi - harmonica
Daniel Santiago - acoustic guitar
Marcio Bahia - drums
Past JazzMando review: Hamilton de Holanda Quinteto, Brasilianos
Get Brasilianos
Get Brasilianos 2

Posted by Ted at 5:25 AM

December 8, 2011 | They're back! JL Smith mandolins.
You may not have been aware of this but Florida builder (formerly South Carolina) J.L. Smith is back in the saddle again, making his sensational craft available for commission. We picked up one of his 5-string Telecaster style creations in 2009, which continues to be a personal go-to instrument when the electric muse inspires.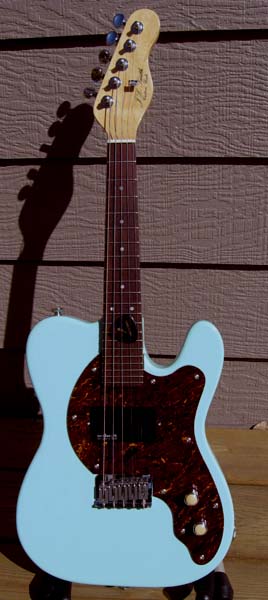 We initially found this alluring Sea Foam Green "Tele-mando" in a review by fellow website administrator and columnist, Martin Stillion at eMando.com. Smith was born in upstate New York, and played lead guitar and fiddle for many years. The woodworking trade drew him to the Carolina/Virginia area where he eventually made home in the late '80s. His full-time work as a cabinet maker and later as a paint shop owner allowed him free time as a part-time luthier, incubating a keen sense for wood and finishes. After much thought, he became determined to create his own line of electric mandolins, focusing on the traditional Telecaster body, doing one thing and doing it well. Compared to other competitive boutique, high-end electric mandolins on the market, his instruments might be labeled "no frills," lacking multiple pick-ups, knobs and switches. There is arguably a wealth of sonic versatility in the simple design.The instrument feels great in the hands, too.
John took a good share of the year off to move to his new location in Florida. Glad to see him back!
Builder's Website:
JL Smith Mandolins
Contact builder: John Smith
Read review: JL Smith 5-string Electric Mandolin
Participate in discussion at the Mandolin Cafe Forum.
2011 Prices:
4-String Model: $799.00
5-String Model: $899.00
Posted by Ted at 7:50 AM

December 6, 2011 | Ebay steal: Arrow F4 (Paul Lestock)
We hesitate to even post this, kind of wanting to acquire it ourselves, but this great Arrow F4 mandolin has got to find a good home. Sporting a price of $1699 on "the bay." someone's up for a steal: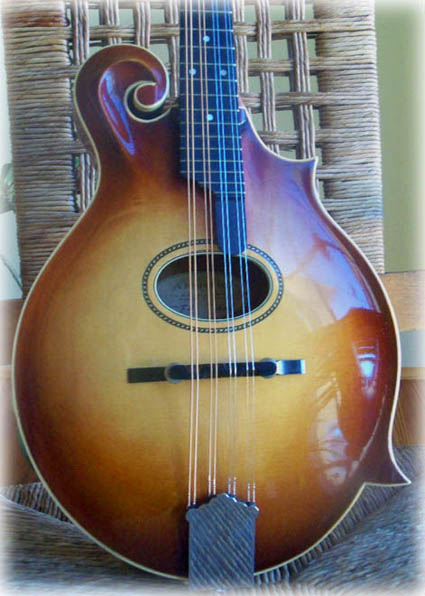 We met the builder, Oregonian Paul Lestock on the floor of the NAMM show several years ago, and even had the privilege of ownership of one of his creations, a 4-string acoustic homage to an L5 guitar, his iconic "Jazzbo." You can read a review here.
Paul is consistently adventurous in his choice of woods, and masterfully adept in obtaining rich, vibrant sound out of his breakthrough designs. This F4 is actually more traditional than most of his instruments, but we're sure as immaculately finished and impeccably detailed.
Seller's description: "Mahogany body and neck, with what appears to be Sitka top. Cast tailpiece, internal pickup with jack in end pin. Gear over worm, reverse turning tuners with pearloid buttons. Flat fretboard. 1 1/16" at the nut. Very elegant and unusual finish color, like a tequila sunrise effect. Serial # is M002."
Can't imagine this will last long. Check it out:
Link: Arrow F4 (Paul Lestock)
Read JazzMando review: Paul Lestock Jazzbo 4-string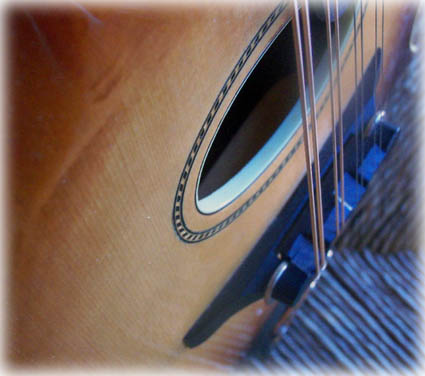 Posted by Ted at 5:21 AM

December 4, 2011 | Weber Customizing
We were thrilled to commision a tonally potent Weber Gallatin D-hole A-body mandola last summer. We mentioned going through the mental exercise of choosing components through the Sound to Earth "Design a Weber" feature on their website when the order was placed nearly a year ago. Of course, you can still go through the mental exercise yourself, no charge or obligation for dreaming.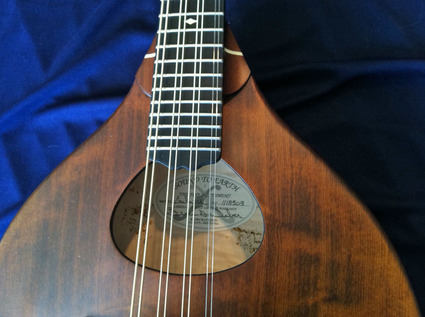 We confess we ordered on the austere side initially, very little bling. Other than the filled tailpiece option and gold hardware, we stuck to a stock Gallatin model. After playing the instrument several months, it was determined a pickguard would help with playing technique so it was shipped pack to Montana for an additional bit of customizing.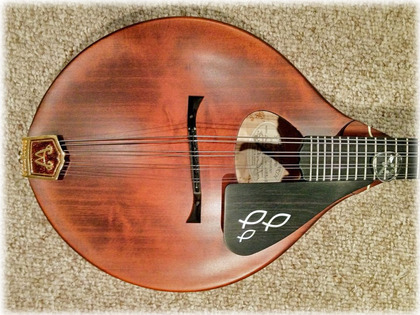 Of course the instrumental already played amazingly well, but this option helped even more, with its right hand "reference" potential. We also took the opportunity to have Bruce Weber and the adept crew install a K&K twin pickup. The Weber tailpiece needed quite a bit more expertise to get the 1/4" jack out the endpin.
We're very happy with this instrument, the way it plays AND the way it sounds!
Builder website: Weber Fine Acoustic Instruments.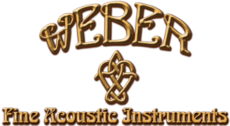 Build yours: Design a Weber.
More pictures on Facebook. Gallatin D-hole Gallatin mandola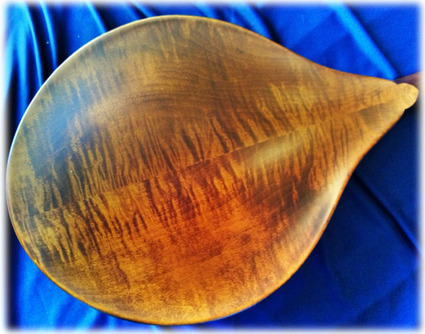 Posted by Ted at 5:37 AM

December 2, 2011 | A "Real" Christmas. Pick your own arrangement.
Want to bang out a few Yuletide favorites on the mandolin? If you're good with chords and can read a little traditional notation, we highly recommend checking out the Hal Leonard "Real Christmas Book." According to publisher, Hal Leonard, "This unique fake book features 150 custom arrangements of carols and contemporary holiday songs featuring sophisticated jazz chord changes in the popular, user-friendly, contemporary Real Book format (melody, chords, lyrics). Players will enjoy putting the cool back into these Christmas classics."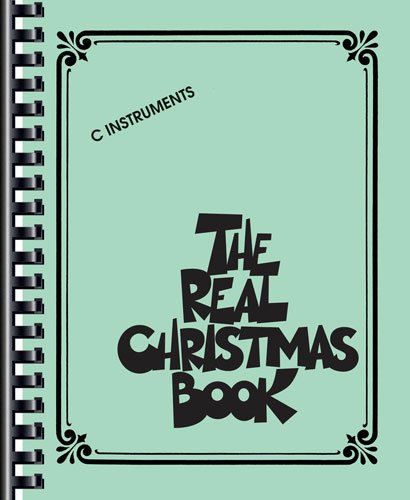 We'd pull back on calling it too sophisticated, really these are more of an American Songbook approach to melody and chords, and not all that esoteric or outside. It would be great literature to add to your library and each year, add a dozen or so songs to your arsenal of pop and traditional favorites.
You can preview some of the contents here: The Real Christmas Book
Amazon Purchase information link

HL #00240306 Song List:
* All I Want For Christmas Is You
* Almost Day
* Angels From The Realms Of Glory
* Angels We Have Heard On High
* As Long As There's Christmas
* Auld Lang Syne
* Away In A Manger
* Baby, It's Cold Outside
* Because It's Christmas (For All The Children)
* Blue Christmas
* The Boar's Head Carol
* Brazilian Sleigh Bells
* Bring A Torch, Jeannette, Isabella
* Burgundian Carol
* Carol Of The Bells
* A Caroling We Go
* Caroling, Caroling
* The Chipmunk Song
* Christ Was Born On Christmas Day
* C-H-R-I-S-T-M-A-S
* Christmas Is
* Christmas Is A-Comin' (May God Bless You)
* Christmas Is The Time To Say I Love You
* The Christmas Song (Chestnuts Roasting On An Open Fire)
* Christmas Time Is Here
* The Christmas Waltz
* Cold December Nights
* Coventry Carol
* Dance Of The Sugar Plum Fairy
* Deck The Hall
* Ding Dong! Merrily On High!
* Do They Know It's Christmas?
* Do You Hear What I Hear
* Feliz Navidad
* The First Noel
* The Friendly Beasts
* From Heaven Above To Earth I Come
* Frosty The Snow Man
* Fum, Fum, Fum
* Gesù Bambino (The Infant Jesus)
* The Gift
* Go, Tell It On The Mountain
* God Rest Ye Merry, Gentlemen
* Good Christian Men, Rejoice
* Good King Wenceslas
* Grandma Got Run Over By A Reindeer
* Grandma's Killer Fruitcake
* The Greatest Gift Of All
* Greenwillow Christmas
* Grown-Up Christmas List
* Hallelujah Chorus
* Happy Christmas, Little Friend
* Happy Hanukkah, My Friend (The Hanukkah Song)
* Happy Holiday
* Happy Xmas (War Is Over)
* Hard Candy Christmas
* Hark! The Herald Angels Sing
* He
* Here Comes Santa Claus (Right Down Santa Claus Lane)
* Here We Come A-Wassailing
* The Holly And The Ivy
* A Holly Jolly Christmas
* (There's No Place Like) Home For The Holidays
* I Heard The Bells On Christmas Day
* I Saw Mommy Kissing Santa Claus
* I Wonder As I Wander
* I'll Be Home For Christmas
* I've Got My Love To Keep Me Warm
* It Came Upon The Midnight Clear
* It Must Have Been The Mistletoe (Our First Christmas)
* It's A Big Wide Wonderful World
* It's Beginning To Look Like Christmas
* It's Christmas In New York
* It's Christmas Time All Over The World
* It's Just Another New Year's Eve
* Jesu, Joy Of Man's Desiring
* Jingle-Bell Rock
* Jingle Bells
* Jingle, Jingle, Jingle
* Joy To The World
* June In January
* Last Christmas
* The Last Month Of The Year (What Month Was Jesus Born In?)
* Let It Snow! Let It Snow! Let It Snow!
* Let's Have An Old Fashioned Christmas
* Little Saint Nick
* Lost In The Stars
* March Of The Toys
* A Marshmallow World
* Mele Kalikimaka
* Merry Christmas, Baby
* Merry Christmas, Darling
* The Merry Christmas Polka
* Merry, Merry Christmas, Baby
* A Merry, Merry Christmas To You
* Mister Santa
* Mistletoe And Holly
* The Most Wonderful Day Of The Year
* My Favorite Things
* My Only Wish This Year
* The Night Before Christmas Song
* Noel! Noel!
* Nuttin' For Christmas
* O Christmas Tree
* O Come, All Ye Faithful (Adeste Fideles)
* O Come, O Come Immanuel
* O Holy Night
* O Little Town Of Bethlehem
* Old Toy Trains
* Parade Of The Wooden Soldiers
* Pretty Paper
* Rockin' Around The Christmas Tree
* Rudolph The Red-Nosed Reindeer
* Santa Baby
* Santa, Bring My Baby Back (To Me)
* Santa Claus Is Comin' To Town
* Shake Me I Rattle (Squeeze Me I Cry)
* Silent Night
* Silver And Gold
* Silver Bells
* Sing We Now Of Christmas
* Snowfall
* Someday At Christmas
* Somewhere In My Memory
* The Star Carol
* Still, Still, Still
* Suzy Snowflake
* Tennessee Christmas
* That Christmas Feeling
* The Most Wonderful Time Of The Year
* This Christmas
* This One's For The Children
* Toyland
* 'Twas The Night Before Christmas
* The Twelve Days Of Christmas
* Up On The Housetop
* We Need A Little Christmas
* We Three Kings Of Orient Are
* We Wish You A Merry Christmas
* What A Merry Christmas This Could Be
* What Are You Doing New Year's Eve?
* What Child Is This?
* When Santa Claus Gets Your Letter
* While Shepherds Watched Their Flocks
* The White World Of Winter
* Wonderful Christmastime
* The Wonderful World Of Christmas
* You Make It Feel Like Christmas
* You're All I Want For Christmas

Posted by Ted at 5:22 AM