« New JazzMando sponsor, Hill Country Stringworks | Main | Last minute mandolin gift ideas. »

December 18, 2011 | Remembering Gary Palsmeier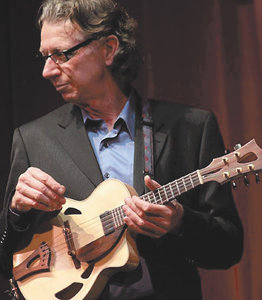 It's been almost a year last December since the passing of Wichita acoustic jazz multi-instrumentalist Gary Palsmeier. The musician was not only a sought after talent in the central US plains, but a gifted craftsman, as well, including a sensational signature 5-string acoustic mandolin. We regret not getting around to commissioning him for one of these singular beauties. Some day we hope to be able to do a write up on one.
We did a story on Gary back in July of 2010, including some great pictures of his workshop. JazzMando guest contributor Mark Wilson, who owns one of these treasures sent us a terrific MP3 the luthier arranged and recorded on his own 5-string. We'd be curious to hear from others blessed with one of his instruments. Feel free to connect with us through our contact form.
Listen:

Moon and Sand
Great stuff.
Gary, we miss you, but your art and memory lives on.
Read Wichita Eagle tribute.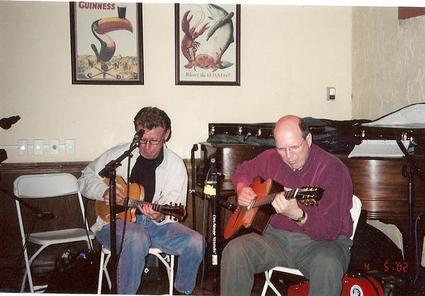 Gary with jazz mentor Don Stiernberg.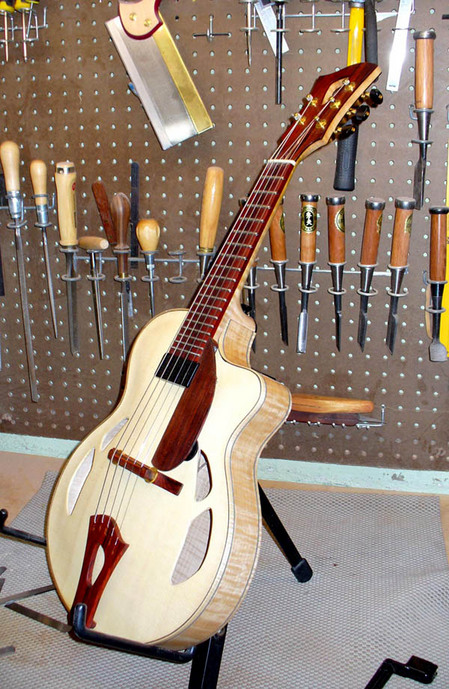 Posted by Ted at December 18, 2011 5:16 AM