« October 2011 | Main | December 2011 »

November 30, 2011 | Andy Statman; Old Brooklyn
Two words. "Wild ride"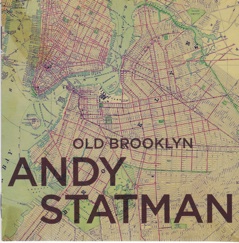 This is the only way you can describe the playing of 21st Century icon Andy Statman, and his latest recording, "Old Brooklyn." We have to confess, his cerebral, "stream of conscious" playing is not easily acessed. Sometimes it takes three or four spins before you get at what he's trying to express, because he simply doesn't think (or play) like your average musician. Nonetheless, the passion in his music is always thick enough to cut with a knife, his playing technique (both clarinet and mandolin) unmatched.
Reading through list of players on the CD will take your breath away. Ricky Skaggs, Bryron Berline, John Sholle, and Paul Shaffer (yeah, THAT Paul Shaffer). These are some of the heaviest hitters out there, and the project allows Statman to stut his stuff in entirely new directions.
His mastery of the Bluegrass genre can never be questioned. He continues to take this in a new direction on the mandolin, inject some jazz vocabulary, and also spin so unique Klezmer flavorings on both mandolin and clarinet.
This CD will, if nothing else, challenge you.
Artist website: Andy Statman
Purchase CD: Old Brooklyn
iTunes link: Old Brooklyn
Posted by Ted at 8:25 AM

November 28, 2011 | Don't mean a thing, if it ain't got that swing.

Last Thursday's "Tips and Tricks" entry was from jazz mentor Don Julin, a treatise on achieving the sometimes illusive concept of swing. It's often considered more mental than physical, but Don brings it home with some practical tips on pick strokes and up/down articulations, including video demonstrations.
We've had the great benefit of Don and other guest columnists in our weekly Tips and Tricks column. If you haven't already, we suggest adding this feature to your favorite RSS reader, or browse the Tips Archives.
Don Julin: November 24, 2011 | How to make your playing swing!
RSS feed: http://jazzmando.com/tips/index.rdf
JazzMando Facebook Page


JazzMando Tips and Tricks


Posted by Ted at 5:25 AM

November 26, 2011 | John McGann, Julian Lage, Darol Anger, Rob Thomas--Opus de Funk
From the Berklee College of Music stage, some wonderful jazz improvisation recorded earlier this fall. Enjoy the melodic banter banter from some of the most talented string jazz musicians around, including our own John McGann.
John explains, "This is a 12 bar blues, we went into it unrehearsed, since it's a common enough form, key Eb, ready set go! Each player is calling upon the sum of their experience up to that moment to create something familiar enough to be idiomatic, yet new enough to not be a rehash of the 'same old licks'. When things get "out there", or when they are "straight ahead", it is the responsibility of each musician to be totally tuned in to their environment- to be able to respond spontaneously to what is happening around them, hopefully without overplaying or underplaying...it's a bit tricky but great fun.
At one point around 3:30 you hear the guys in the band finish my idea for me- that kind of thing shows they aren't off to the side, thinking about getting to the pub! There's also some group improv before the last head that involves a bit of dynamics and interplay that really require that 'be in the moment' state of mind to make work. These things make each performance unique, and really draw upon the musical personalities/sensitivities of every player."
View video link: Opus de Funk

Berklee Sept. 2010
John McGann- mandolin
Darol Anger- fiddle
Julian Lage- guitar
Rob Thomas- bass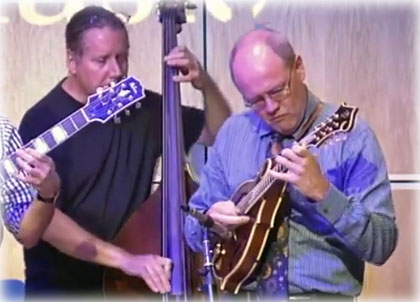 Read Mandolin Cafe interview: Ten Questions for John McGann
John McGann: Right hand considerations for flatpicking

Posted by Ted at 5:19 AM

November 24, 2011 | Black Friday recommendations for mandolin
Our friends over at the Mandolin Cafe listed some pretty good ideas for the shopping list of the mandolinist, and a day before "Black Friday" is a good day to ponder some of these items, including sound dampeners, stands, cases, and cloths.
Check out the list:
Mandolin Cafe Black Friday Gear Recommendations
Also listed were some excellent music ideas. If you don't have some of these recent recordings, no better time than now to get them.
MC Music suggestions:
Mandolin Cafe Black Friday Music Recommendations
In addition, take note that Mel Bay has listed on its Facebook page a HUGE online Black Friday promotion: 50% off all items, excluding accessories and instruments.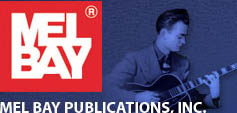 Huge!
Of course, our favorite, indulgent suggestion? You guessed it; right here: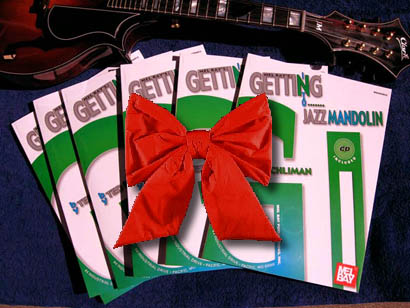 Rectangular-shaped and easy to wrap, this will bring joy and fretboard mastery (sort of the same thing aren't they?) to anyone willing to invest a little time in the FFcP based exercises as they are laid out in the context of unraveling jazz. However, this is not just for the jazzer, anyone seeking to leave the world of cowboy chords, let alone the key of G, will find this approach useful.
Use the handy shopping cart from our Merchandise Center and we'll drop this in the mail Media Rate the next day.
Purchase information: Getting into Jazz Mandolin (not 50% off)
Posted by Ted at 6:04 AM

November 22, 2011 | Marc Woodward; Autumn Leaves
Okay, so we're only 30 days from Winter Solstice, but that doesn't mean we can't enjoy a little bowlback jazz from UK mandolinist, Marc Woodward. Here's a relaxed, pleasant version of the jazz standard "Autumn Leaves."
Video link: Marc Woodward; Autumn Leaves

Visit artist website: Marc Woodward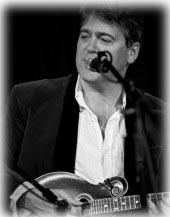 Posted by Ted at 9:56 AM

November 20, 2011 | Hello Mac ModeExplorers everywhere
We made the switch back to Apple Macintosh about a year ago, and have been thoroughly satisfied. One casualty in this move, however, was the inability to access Groveland Software Lab's Windows based programs, Mando ModeExplorer™ and Jazz Cittern Explorer™.
Until now...
Jazz software guru and occasional guest columnist Craig Schmoller has introduced the breakthrough program in online versions for Mac OS 10.X and iOS5 (and 4). Now you can share in the advanced music theory instruction for fifths-tuned instruments, from the world's leading "ModeExploratorium" since 2002.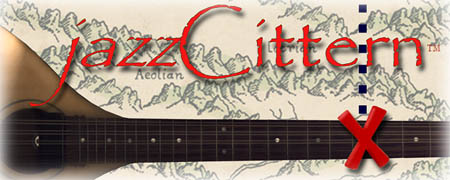 From the Groveland Labs site:
If you play NST guitar, mandolin, mandola, mandocello, bouzouki, bandolim, or Cittern - or even violin, viola, and cello - Take your playing to the next level with jazzCittern™ ModeExplorer Online. It's your tour guide through the exciting world of chord/scale theory.

With a fast internet connection, all you need is the latest Chrome, Firefox, or Safari browser on your OS X Lion or Windows 7 machine. Or take it with you to the jam: If you are running iOS 4.2.1 or later on your iPad or iPod Touch 3G/4G, etc., you are ready to start exploring today. (*iOS on iPad, iPod Touch, and iPhone do not support ModeExplorer sound. All else is fully functional. And cute, too, on the small screen.)

Another new payment option is online accesss for only $7.99 per month. Use it as long as you wish, but you can take it for a spin with a free trial with a quick jazzCittern™ ModeExplorer Online "Day Trip" and get a taste of the new horizons.
For more information, Chrome, Firefox and Safari Users: site link
For Chrome Users recommended: Google Chrome Web App Store.

Posted by Ted at 6:22 AM

November 18, 2011 | Watkins Family Hour
We mentioned Chris Thile in our recent Nickel Creek tribute last week, and found a terrific audio snippet in the tail end of the inaugural Watkins Family Hour podcast available on iTunes. It was great to hear the trio briefly reunited for three tunes. (Listen free from your iTunes account. NC Songs are last 5-6 minutes).
We also enjoyed watching the following compilation video of the Largo concert series, Watkins Family Hour where the remaining 2/3 of the trio, Sean and Sarah, strut their stuff with the likes of John C. Reilly, Jackson Browne, and Fiona Apple.
Some pretty great pickin'!

View Video: Watkins Family Hour at Largo (short compilation)


More information about Largo at the Coronet (Los Angeles area) events.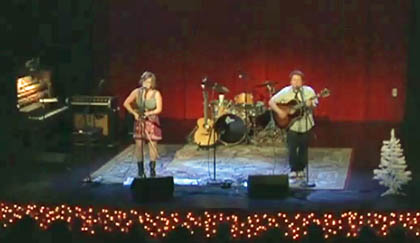 Posted by Ted at 6:03 AM

November 16, 2011 | Introducing the JBovier FM5 Mandola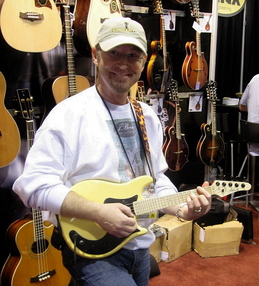 Jeff Cowherd is back at it again, plugging neglected mandolin family market holes with his keen eye for quality tempered with a working musician affordability. His JBovier line of mandolins has evolved from the traditional A- and F-body mandolins into 4- and 5-string electrics and recently a tribute to additional classics like the Army/Navy flat tops.
His latest foray is a beautiful and very much welcome addition, an F-body mandola, his JBovier FM5 offering. We've been privileged with a personal week-long spin on his first prototype, and are pleased to say this instrument is an excellent value for the under $2K street price on the base model.
Check out our review in the Builder's Spotlight section: JBovier FM5 Mandola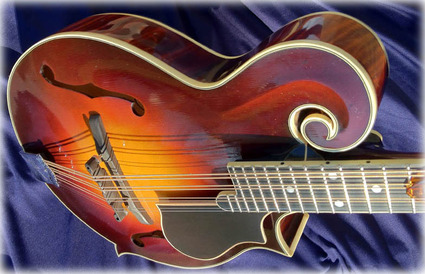 Posted by Ted at 5:07 AM

November 14, 2011 | Building blocks for mandolin chord melody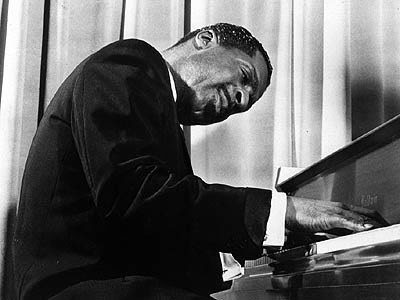 Jazz pianists approach the instrument differently than classical. It's not always a smooth transition for them, trained from the beginning to voice bass in the left, chords in the right, and melody interspersed in between, the jazz pianist playing with a bass needs to steer clear of the bass register and leave the job to him/her. In a smaller ensemble, the pianist plays chords with the left hand, and frees the right to weave melodies.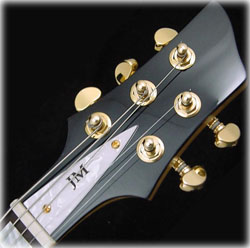 The mandolin, and especially the 5-string electric can take this approach to building chord melody playing. The lower strings are better for building foundational, resonant chords, and the melody is always better voiced in the highest string sounding. Another way to visualize this is the left (bass) part of the mandolin should be where most of the chording happens, and the right (thinner strings) where you focus on melody.
If you can build a good 3-note chord vocabulary, you're on the path to smooth chord melody creation, freeing the high string(s) to voice chord extensions, and the passing tones of melody.
Make sense?
Check our our most recent Tips and Tricks column for more information.
Read: 5-string chording. A different way of thinking...
Posted by Ted at 5:07 AM

November 12, 2011 | Mandolin Sessions helps
Hard to believe we're coming up on our 8th year anniversary with Mel Bay's online webzine Mandolin Sessions. Starting in December of 2003, 6 articles a year, we've logged in more than 40 already, covering such subjects as gravity notes, jazz articulations, concepts of theory and improvisation, fretboard positioning, tone production, modes and soloing, and one of our favorites, our recent four part series on 3-note chord comping.
We mention individual articles in the "Further" footnotes at the bottom of our weekly Tips and Tricks' columns. We encourage you to go back and review some of these. For a complete listing, refer to this page: Mandolin Sessions Jazz Mandology Achives.
Get caught up!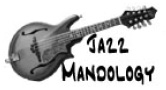 Posted by Ted at 5:22 AM

November 10, 2011 | Dale Ludewig--Kind of Blue
One thing we appreciate about the work of Dekalb, Illinois luthier Dale Ludewig, his ideas are bold. His many fans would concur the sound of his instruments are as striking as his colors. The lastest round of completed instruments are a testament! Sonic Blue in every sense...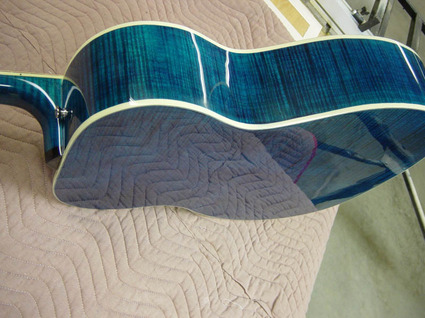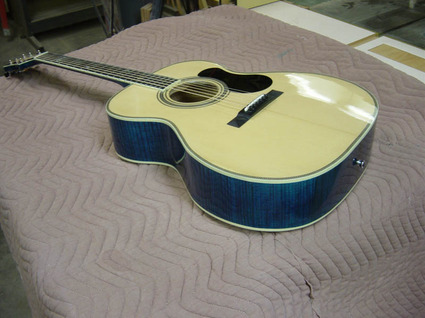 We asked the innovative craftsman to weigh in on the lovely duo with a few comments, and Dale tells us, "The mandolin is typical Ludewig sounding. Pretty loud. The guitar is an Orchestra sized model. Red maple sides and neck. Quite curly! Top is red spruce, Martin patterned scalloped bracing. This particular instrument was voiced more for fingerpicking and jazz type stuff rather than bluegrass, as that is what the customer desired."
Always great to see his stuff!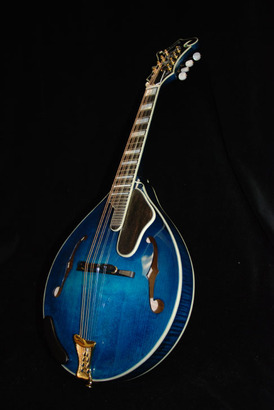 Read previous review: Dale Ludewig Emory Lester A Model
Builders website: Ludewig Mandolins

Posted by Ted at 5:37 AM

November 8, 2011 | New Music from Joel Hobbs, Good Dogs Always Eat
We've been privileged with a pre-release copy of the compositional majesty of Austin, Texas Mandolin Orchestra director Joel Hobbs, also a very talented multi-instrumentalist himself. Featuring a variety of folk and ethnic styles, "Good Dogs Always Eat," is a delightful instrumental journey of North and South American influenced orignal music.
Joel tells us, "I actually write a lot of different styles of music and I tried to focus this CD less on the mandolin orchestra stuff (we're planning an Austin Mandolin Orchestra record for 2012) and more on swing, latin and waltz tunes. Though I couldn't resist layering some mandola and mandocello in some of the tracks. While I've played mandolin for a very long time, I think of myself more as a composer than a mandolinist. So I wrote and arranged all the tunes. I'm in the process of making lead sheets available for many of the tunes on the record, because some of these tunes are very accessible and folks are finding them fun to learn and play. "
He adds, "The CD includes twelve tunes; including swing tunes, waltzes, a bossa, a bolero, a blues, a lament, a kwela and other genre-bending moments. Some of the tracks feature me on all the instruments, but for most of the record I'm joined by the considerable talents of Bret Boyer on guitar and Sean Kelly on upright bass. On Under the Sky, my mentor Paul Glasse is also featured on 5-string electric mandolin. Richard Somers adds some tasty mandolin harmonies on Il Boccolo di San Marco and lead mandolin on Heart Mountain Highway. Chugboat's Bolero features former Arkansas state fiddle champ Chris Peterson."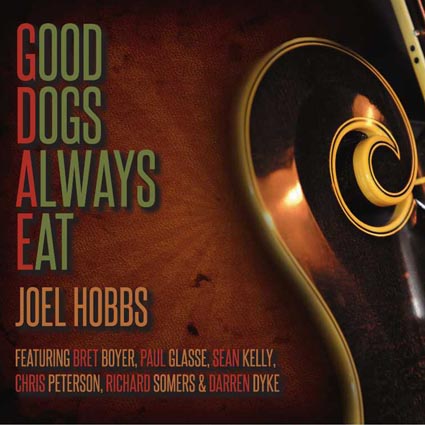 Though the official release of the project isn't until November 17th, it is now available on CD Baby, Amazon, and Waterloo Records, soon on iTunes, as well. Those of you near the Texas Longhorn capital can get a copy at the Austin Mandolin Orchestra big fall concert.
What mandolinist couldn't love the title! GDAE...
Purchase CD: CDBaby
Artist Website: Joel Hobbs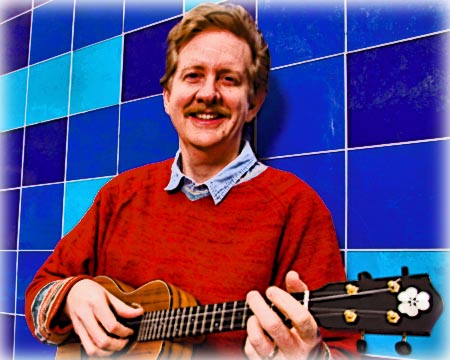 Posted by Ted at 5:02 AM

November 6, 2011 | The V7 Song...
I don't think we could have said it any better ourselves:
Video Link: SOL-TI-RE-FA Dominant 7 (V7) Song

Brilliant!
Check out other videos from David Newman's Song and Sound YouTube Channel.

And in case you were wanting more, here's a nice supportive graphic from the best-selling Mel Bay "Getting Into Jazz Mandolin" book.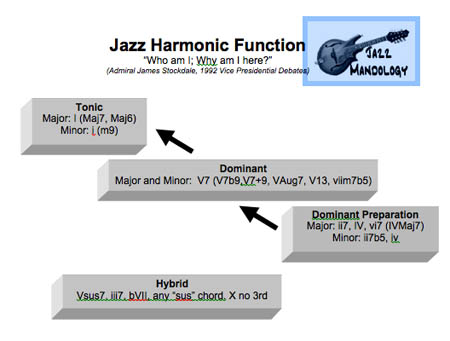 Also: World Dominants
Posted by Ted at 5:58 AM

November 4, 2011 | New Limited Edition Blue JazzMando V-pick
The JazzMando V-pick introduced last August has met with remarkably positive feedback. Over 500 have already been shipped in the United States and around the world. Its fans rave about its secure, tacky grip, the beneficial reference dots in maintaining position, and the warm string fundamental it packs in healthy continuous pick strokes. V-picks has come into a limited supply of blue acrylic, and we couldn't pass on the opportunity to offer this to its fans.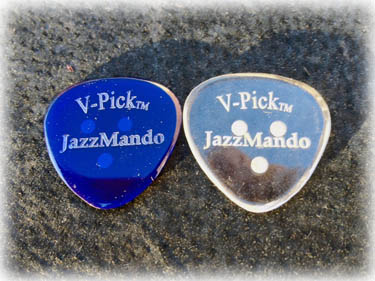 If there was any criticism in the V-pick, it was its transparency locating lost picks in the rare occurrence of a pick drop. In a poorly lit venue, sometimes it took a little extra hunting to find. The blue material addresses that, and lends a cool aesthetic at the same time. The material feels almost identical to the clear acrylic, although it might be a tad thinner (perhaps 1/10th of a mm thinner), but it's very close. We'll let you be the judge about any impact on playability or tone difference.
Also, the picks are entirely crafted by hand, because of this, the symmetry of the dots expose the slightest imperfection more so than the clear. This won't affect the playability, however. They still kick out great tone and feel very comfortable in the fingers.
Price on the blue raw material is significantly more expensive and they retail in singles for $14.95. We're offering the blue exclusively in bonus pick package, pairing them with a single clear pick at a specially reduce price of $19.95 ($24.90 value). Shipping is included (domestic and international).
Click to order:
JazzMando Blue V-pick single
1 Blue pick $14.95 (including shipping and handling)

---
LIMITED SPECIAL: JazzMando Blue V-pick with spare clear
2 picks $19.95 (including shipping and handling)

---

More V-pick models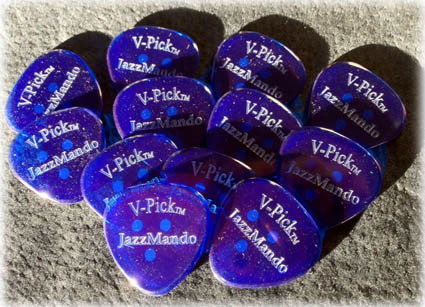 Original JazzMando V-pick details
Our other premium JazzMando prouducts:
JazzMando JM-11 Flatwound Mandolin Strings | JazzMando JM-10B Ball-end Flatwound Mandolin Strings | JazzDola JD-13 Flatwound Mandola Strings | JazzMando ProPlec Signature Picks | Jupiter Silkweave Polish Cloth | JazzMando JM11 String Shirt | "Getting Into Jazz Mandolin" Book and CD | JazzMando Case Lid Stickers
Posted by Ted at 5:03 AM

November 2, 2011 | Nickel Creek retrospective
Hard to believe it's been five years now since the disbanding of the pop/bluegrass band Nickel Creek. It was in 2006 their final "best of" collection "Reasons Why" hit the stores, and we've been in mourning for the trio ever since. Each have gone their separate ways with Chris ending up in the present Punch Brothers incarnation of his band, Sara on the Watkins Family Hour, and recently Sean with WPA (Works Progress Administration).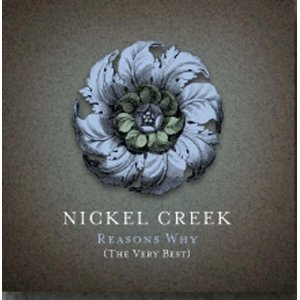 We studied Thile's playing quite a bit in his Nickel Creek days, the way he could fill in and accompany with the mandolin was textbook study in how to balance soloing with chording and crosspicking. Even today in his duo work with Edgar Meyer, Mike Marshall, and recent quartet with the Goat Rodeo Sessions, he continues to blaze new trails for the mandolin in ensemble settings of classical and Newgrass Americana styles.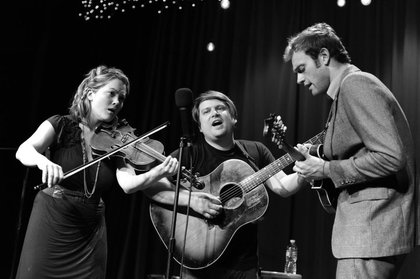 Back to the Nickel Creek work, we suggest reviewing their discography to analyze some incredible mandolinning, not just the solos but the accompaniment. He is as impressive at laying down a team-building background as he is blazing through the pyrotechnics of his superhuman soloing.
Good stuff!
Read more: Reason's Why
Band website: Nickel Creek
Thoughts on Chris Thile
Posted by Ted at 5:14 AM