« Introducing the JBovier FM5 Mandola | Main | Hello Mac ModeExplorers everywhere »

November 18, 2011 | Watkins Family Hour
We mentioned Chris Thile in our recent Nickel Creek tribute last week, and found a terrific audio snippet in the tail end of the inaugural Watkins Family Hour podcast available on iTunes. It was great to hear the trio briefly reunited for three tunes. (Listen free from your iTunes account. NC Songs are last 5-6 minutes).
We also enjoyed watching the following compilation video of the Largo concert series, Watkins Family Hour where the remaining 2/3 of the trio, Sean and Sarah, strut their stuff with the likes of John C. Reilly, Jackson Browne, and Fiona Apple.
Some pretty great pickin'!

View Video: Watkins Family Hour at Largo (short compilation)


More information about Largo at the Coronet (Los Angeles area) events.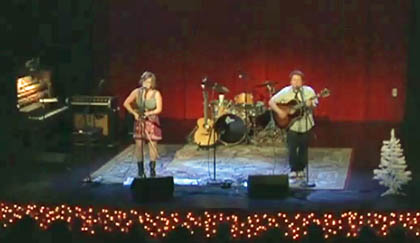 Posted by Ted at November 18, 2011 6:03 AM