« New Limited Edition Blue JazzMando V-pick | Main | New Music from Joel Hobbs, Good Dogs Always Eat »

November 6, 2011 | The V7 Song...
I don't think we could have said it any better ourselves:
Video Link: SOL-TI-RE-FA Dominant 7 (V7) Song

Brilliant!
Check out other videos from David Newman's Song and Sound YouTube Channel.

And in case you were wanting more, here's a nice supportive graphic from the best-selling Mel Bay "Getting Into Jazz Mandolin" book.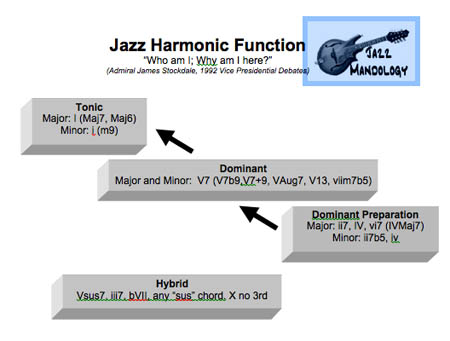 Also: World Dominants
Posted by Ted at November 6, 2011 5:58 AM