« The V7 Song... | Main | Dale Ludewig--Kind of Blue »

November 8, 2011 | New Music from Joel Hobbs, Good Dogs Always Eat
We've been privileged with a pre-release copy of the compositional majesty of Austin, Texas Mandolin Orchestra director Joel Hobbs, also a very talented multi-instrumentalist himself. Featuring a variety of folk and ethnic styles, "Good Dogs Always Eat," is a delightful instrumental journey of North and South American influenced orignal music.
Joel tells us, "I actually write a lot of different styles of music and I tried to focus this CD less on the mandolin orchestra stuff (we're planning an Austin Mandolin Orchestra record for 2012) and more on swing, latin and waltz tunes. Though I couldn't resist layering some mandola and mandocello in some of the tracks. While I've played mandolin for a very long time, I think of myself more as a composer than a mandolinist. So I wrote and arranged all the tunes. I'm in the process of making lead sheets available for many of the tunes on the record, because some of these tunes are very accessible and folks are finding them fun to learn and play. "
He adds, "The CD includes twelve tunes; including swing tunes, waltzes, a bossa, a bolero, a blues, a lament, a kwela and other genre-bending moments. Some of the tracks feature me on all the instruments, but for most of the record I'm joined by the considerable talents of Bret Boyer on guitar and Sean Kelly on upright bass. On Under the Sky, my mentor Paul Glasse is also featured on 5-string electric mandolin. Richard Somers adds some tasty mandolin harmonies on Il Boccolo di San Marco and lead mandolin on Heart Mountain Highway. Chugboat's Bolero features former Arkansas state fiddle champ Chris Peterson."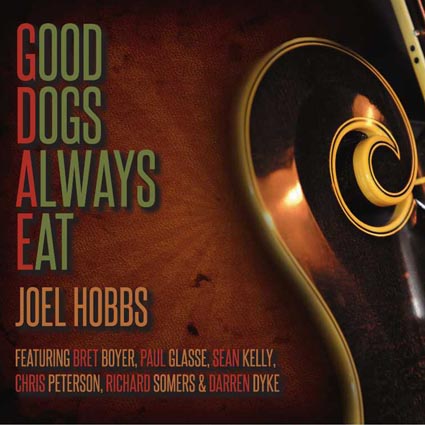 Though the official release of the project isn't until November 17th, it is now available on CD Baby, Amazon, and Waterloo Records, soon on iTunes, as well. Those of you near the Texas Longhorn capital can get a copy at the Austin Mandolin Orchestra big fall concert.
What mandolinist couldn't love the title! GDAE...
Purchase CD: CDBaby
Artist Website: Joel Hobbs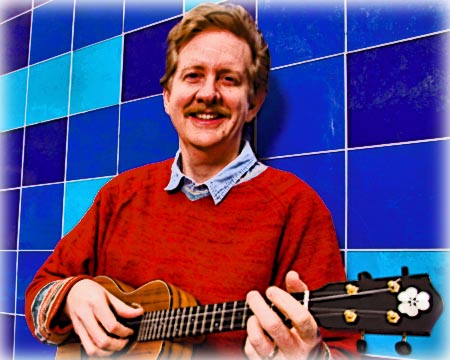 Posted by Ted at November 8, 2011 5:02 AM