« New Music from Joel Hobbs, Good Dogs Always Eat | Main | Mandolin Sessions helps »

November 10, 2011 | Dale Ludewig--Kind of Blue
One thing we appreciate about the work of Dekalb, Illinois luthier Dale Ludewig, his ideas are bold. His many fans would concur the sound of his instruments are as striking as his colors. The lastest round of completed instruments are a testament! Sonic Blue in every sense...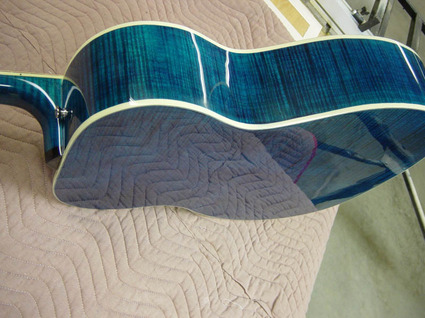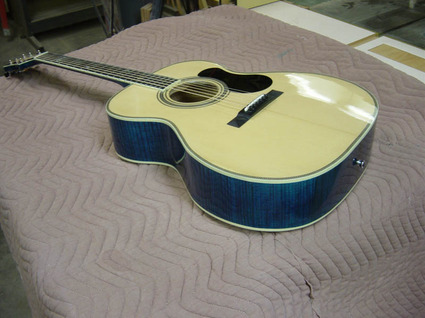 We asked the innovative craftsman to weigh in on the lovely duo with a few comments, and Dale tells us, "The mandolin is typical Ludewig sounding. Pretty loud. The guitar is an Orchestra sized model. Red maple sides and neck. Quite curly! Top is red spruce, Martin patterned scalloped bracing. This particular instrument was voiced more for fingerpicking and jazz type stuff rather than bluegrass, as that is what the customer desired."
Always great to see his stuff!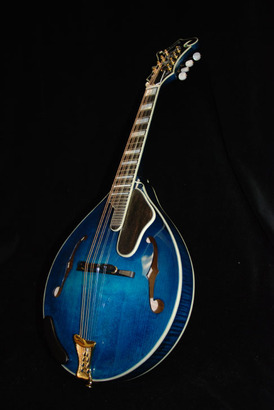 Read previous review: Dale Ludewig Emory Lester A Model
Builders website: Ludewig Mandolins

Posted by Ted at November 10, 2011 5:37 AM