« Marc Woodward; Autumn Leaves | Main | John McGann, Julian Lage, Darol Anger, Rob Thomas--Opus de Funk »

November 24, 2011 | Black Friday recommendations for mandolin
Our friends over at the Mandolin Cafe listed some pretty good ideas for the shopping list of the mandolinist, and a day before "Black Friday" is a good day to ponder some of these items, including sound dampeners, stands, cases, and cloths.
Check out the list:
Mandolin Cafe Black Friday Gear Recommendations
Also listed were some excellent music ideas. If you don't have some of these recent recordings, no better time than now to get them.
MC Music suggestions:
Mandolin Cafe Black Friday Music Recommendations
In addition, take note that Mel Bay has listed on its Facebook page a HUGE online Black Friday promotion: 50% off all items, excluding accessories and instruments.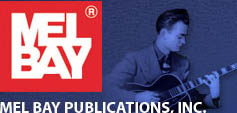 Huge!
Of course, our favorite, indulgent suggestion? You guessed it; right here: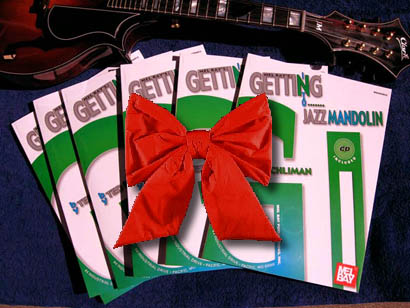 Rectangular-shaped and easy to wrap, this will bring joy and fretboard mastery (sort of the same thing aren't they?) to anyone willing to invest a little time in the FFcP based exercises as they are laid out in the context of unraveling jazz. However, this is not just for the jazzer, anyone seeking to leave the world of cowboy chords, let alone the key of G, will find this approach useful.
Use the handy shopping cart from our Merchandise Center and we'll drop this in the mail Media Rate the next day.
Purchase information: Getting into Jazz Mandolin (not 50% off)
Posted by Ted at November 24, 2011 6:04 AM