« A "Real" Christmas. Pick your own arrangement. | Main | Ebay steal: Arrow F4 (Paul Lestock) »

December 4, 2011 | Weber Customizing
We were thrilled to commision a tonally potent Weber Gallatin D-hole A-body mandola last summer. We mentioned going through the mental exercise of choosing components through the Sound to Earth "Design a Weber" feature on their website when the order was placed nearly a year ago. Of course, you can still go through the mental exercise yourself, no charge or obligation for dreaming.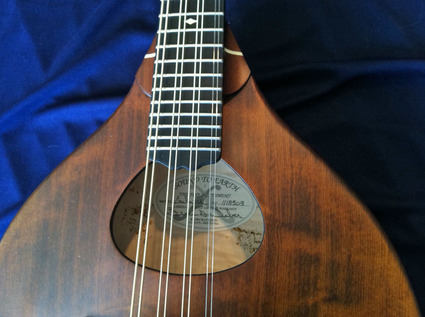 We confess we ordered on the austere side initially, very little bling. Other than the filled tailpiece option and gold hardware, we stuck to a stock Gallatin model. After playing the instrument several months, it was determined a pickguard would help with playing technique so it was shipped pack to Montana for an additional bit of customizing.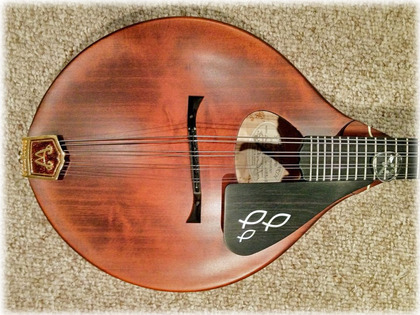 Of course the instrumental already played amazingly well, but this option helped even more, with its right hand "reference" potential. We also took the opportunity to have Bruce Weber and the adept crew install a K&K twin pickup. The Weber tailpiece needed quite a bit more expertise to get the 1/4" jack out the endpin.
We're very happy with this instrument, the way it plays AND the way it sounds!
Builder website: Weber Fine Acoustic Instruments.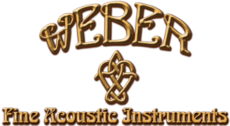 Build yours: Design a Weber.
More pictures on Facebook. Gallatin D-hole Gallatin mandola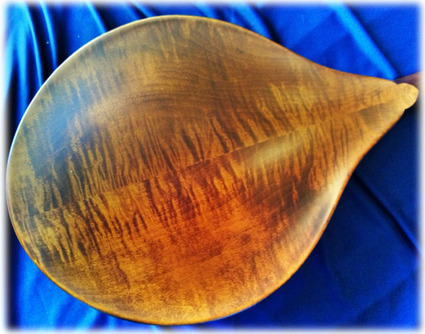 Posted by Ted at December 4, 2011 5:37 AM