« Weber Customizing | Main | They're back! JL Smith mandolins. »

December 6, 2011 | Ebay steal: Arrow F4 (Paul Lestock)
We hesitate to even post this, kind of wanting to acquire it ourselves, but this great Arrow F4 mandolin has got to find a good home. Sporting a price of $1699 on "the bay." someone's up for a steal: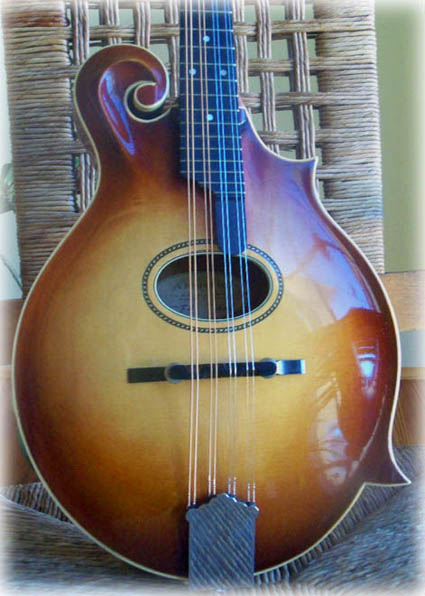 We met the builder, Oregonian Paul Lestock on the floor of the NAMM show several years ago, and even had the privilege of ownership of one of his creations, a 4-string acoustic homage to an L5 guitar, his iconic "Jazzbo." You can read a review here.
Paul is consistently adventurous in his choice of woods, and masterfully adept in obtaining rich, vibrant sound out of his breakthrough designs. This F4 is actually more traditional than most of his instruments, but we're sure as immaculately finished and impeccably detailed.
Seller's description: "Mahogany body and neck, with what appears to be Sitka top. Cast tailpiece, internal pickup with jack in end pin. Gear over worm, reverse turning tuners with pearloid buttons. Flat fretboard. 1 1/16" at the nut. Very elegant and unusual finish color, like a tequila sunrise effect. Serial # is M002."
Can't imagine this will last long. Check it out:
Link: Arrow F4 (Paul Lestock)
Read JazzMando review: Paul Lestock Jazzbo 4-string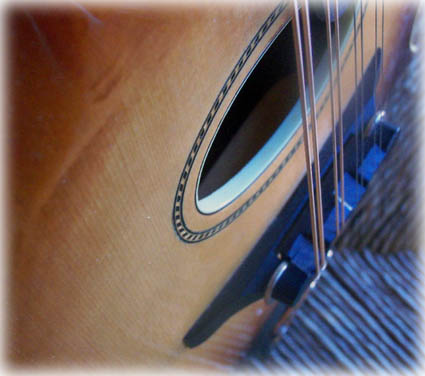 Posted by Ted at December 6, 2011 5:21 AM