« 2011 Year in Review | Main | Peace: Jason Anick »

December 28, 2011 | Book audio support available at Mel Bay
We want to share a nifty secret treasure over at the Mel Bay Express store. It came to our attention yesterday when trying to find out how to replace a customer's missing CD from his "Getting Into Jazz Mandolin" book. Of course, the best-selling book is available in an electronic format by the publishers, and support audio (backing tracks, performance samples, and exercise demonstrations) can be downloaded right there in the store at no charge. You don't even have to purchase the ebook there.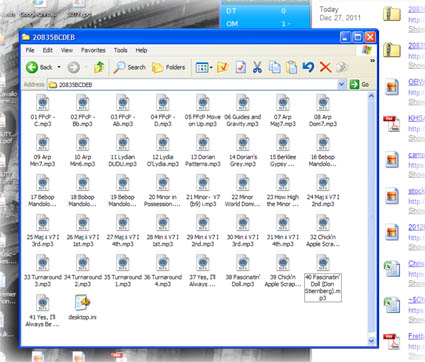 This is great for anyone who needs to replace a broken or lost CD, and it's terrific for loading your own "ripped" version of the material onto your iPod or iPhone. Some have raved about being able to use a "Slow-downer" software program to modify the tempo.
We also think making it free will encourage sales of the book itself. Once you hear the quality tracks, some recorded by jazz mandolin master, Don Stiernberg, John Eubanks, and the author himself, as well as a world-class New Orleans rhythm section, you'll want to own the printed materials that go along with it. Consider it sample fudge in a candy store.
You'll need an extracting program, many browsers already have the capability of unpacking the zipped files, but it's very easy to download. Just click.
Enjoy!
Ebook audio download: Getting Into Jazz Mandolin

Purchase Ebook: Mel Bay web store.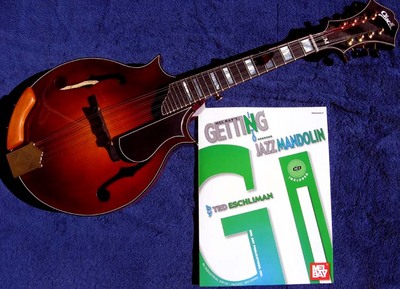 Posted by Ted at December 28, 2011 5:55 AM