« February 2011 | Main | April 2011 »

March 30, 2011 | Tom Bekeny; "You'd Be So Nice to Come Home to."
Once in a while we like to share some choice reader vids that show of the jazzier potential of the mandolin. This delightful impromptu rendition of the wistful Cole Porter classic "You'd Be So Nice to Come Home to" by San Francisco Bay Area musician, Tom Bekeny, is a treat.
Sometimes the most fun are the ones where you grab a recorder, a Band-in-the-Box accompaniment, and in this case, your favorite Collings mandolin, and just blow...
Enjoy!
Video Link: Tom Bekeny; "You'd Be So Nice to Come Home to."

The movie Something to Shout About, filmed in 1942 but released in 1943, introduced this Academy Award-nominated song. It was sung by Don Ameche and Janet Blair in the backstage story, and later popularized by the likes of Frank Sinatra, Dinah Shore, Ella Fitzgerald, and by one of our personal favorites, the recently deceased Kenny Rankin.
Tom is the author of an instructional lesson video, Beginning Mandolin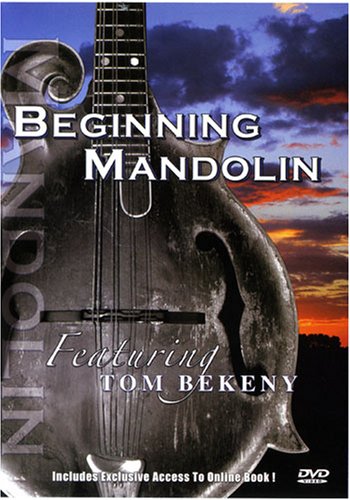 Posted by Ted at 5:30 AM

March 28, 2011 | Brian Lock Stardust Series Two-point mandolin
Last fall, we had the privilege of introducing you to the wood and steel wizardry and craftsmanship of the Pecos, New Mexico builder Brian Lock with a hand-on review of one of his stunning Red Spruce and Red Maple Two-point mandolins. We're pleased to see the veteran builder further his own signature style and silhouette with a delicious new signature model, his "Stardust" series, having interned under three of the greatest contemporary bulders in the 21st century, John Monteleone, Mike Kemniitzer, and Steve Gilchrist.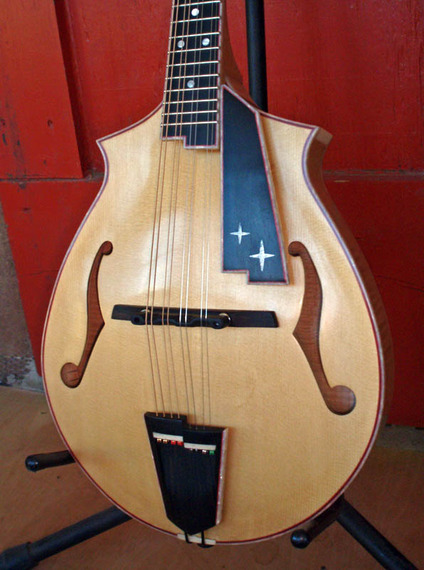 Brian weighs in with his rendition of the "jazzers dream." Constructed of Euro spruce and Sugar Maple, strutting a floating ebony tailpiece, he brands the series headstock with a red coral headstock inlay:
What we love best is his over-the-top pearloid binding. Brings to mind a Seinfeld episode where George claims, "I would drape myself in velvet if it were socially acceptable." We feel the same about a mandolin ensconced in pearloid.
We can't say enough about this, other than we'd die to get our hands on one. Sounds like a permanent loan would be on order here.
Read archive review: Brian Lock Two-Point
Builder's website: Brian Lock Mandolins
Read up on other world class mandolin builders: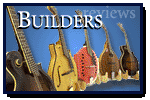 Posted by Ted at 5:52 AM

March 26, 2011 | Some big changes at JazzMando
We marked the 8th anniversary of JazzMando last week, but one thing is certain in the rapidly evolving cyber world, if you want to remain successful, you can not afford to stand still. We're about to embark on a major journey, some significant changes, including an unannounced deal with a major publisher, and some tantalizingly new directions and unexplored music pedagogy frontiers.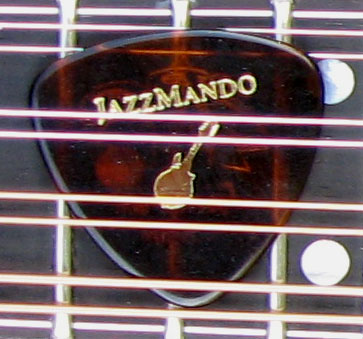 Sorry to be such a tease, but we're preparing for a big announcement next month. Until then, dig around some of the archives and see if you missed something. Use the search engine to uncover articles using keywords like FFcP, improvisation, ensemble, 'ii V7 I', tritone subs, tone, strings, builders... let your imagination run wild.
Stay tuned!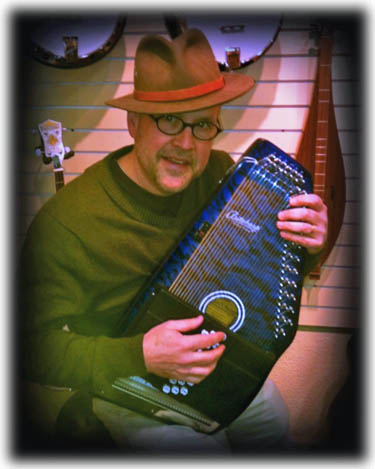 Posted by Ted at 8:34 AM

March 24, 2011 | Planet Waves PWPW1 String Winder
Although the sound of a fresh set of strings is a pleasant experience, changing them rarely is. Most of the commercial string winders are geared for guitar (no pun intended), and that clank on the machine heads is not only annoying, it can be damaging as well. There are a lot of handcrafted wooden ones floating around the internet for a hefty price, but we prefer the sleek feel and ergonomic function of a Planet Waves PWPW1 Peg Winder.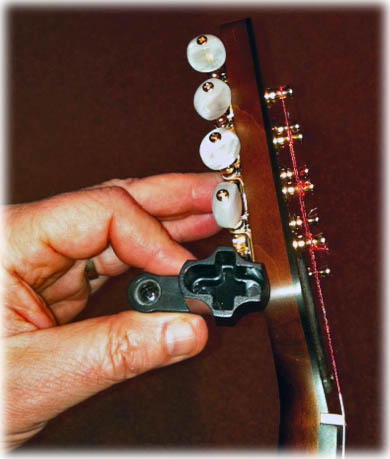 Retailer's product title will usually convey "Guitar" winder, but because of the way the insert is cut, the second slot molds marvelously to a smaller mandolin head, and freely clears the other pegs. Its solid construction turns and angles nicely, the ergonomically contoured handle fits comfortably to your hand to as you move through all eight strings. Less than a Big Mac value meal, this is well worth keeping around your personal tool box.
Great one to have around. Pick one up from one of our sponsors today!

Purchase: PWPW1 String Winder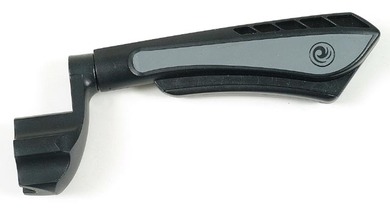 Click image for closeup
Posted by Ted at 7:27 AM

March 22, 2011 | Romantic Melodies for Mandolin Solo
From our German friend and fellow Mel Bay author, Hans-W.F. Landau, "Romantic Melodies for Mandolin Solo," an intriguing collection of international classics to please yourself and audience. From the "Old World" "Ave Maria, to Scottish "Acrobatic Reel." and back to this side of the pond with "Sugarfoot Rag," this is an intermediate level 70 page fretboard collection published last year you can include in your performance repertoire or just personal woodshedding.
Starting off as a guitarist at the age of 11, Hans is well versed in the traditional folk styles, including flamenco and fingerstyle jazz guitar. In addition to performances and his writing, he teaches workshops in Europe.
Check the song listing on the Mel Bay website: Romantic Melodies for Mandolin Solo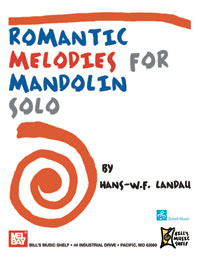 You might also be interested in downloading his earlier book now available in ebook format, Mandolin Instrumentals, which offers a chord melody approach to several popular instrumentals.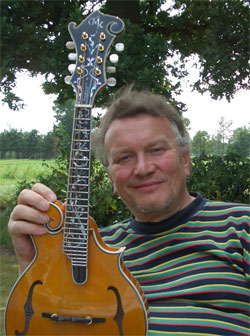 Posted by Ted at 5:02 AM

March 20, 2011 | Let's go outside!
Spring is here, officially that is. If you're in the northern hemisphere, you're gearing up for the change in seasons brought forth by the Vernal Equinox. This means t-shirts, shorts, and SPF lotion, very soon.
Speaking of going outside, how about our most recent Tips and Tricks entry by staff theory specialist Mark Wilson, "Going outside with Pentatonics?" If you have never gone beyond the primal simplicity of the five little notes in the Pentatonic scale, injecting them into the high octane sounds of Bebop jazz, now's your chance to take advantage of the dirty little secrets of Pentatonic improvising used by the greats, Charlie Parker, John Coltrane, Dizzy Gillespie and many more legends.
Mark gives you the road map to a whole new sonic frontier. There are also a wonderful two-page PDF exercise and cool accompaniment track for you to practice and jam over.
Enjoy!
Read article: Going outside with Pentatonics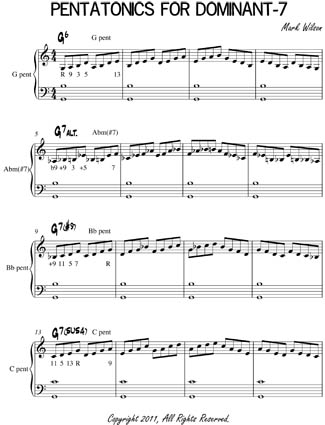 Posted by Ted at 5:48 AM

March 18, 2011 | JazzMando 8th Anniversary
Tomorrow we're celebrating our March 19, 2003 birthday. With an accumulation of more than 1450 pages of content, we're still going strong with our mission of bringing better mandolinning to the world.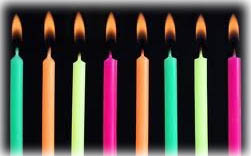 We started the site primarily focused on jazz theory on the fretboard, but later broadened out the mission to resources and assistance playing mandolin to include other genres, especially those that benefit from better-developed closed finger playing through our FFcP approach. We're also proud of the "affinity products" introduced along side our pedagogy, the JM series strings, JM picks, polish cloths, and even some collaborations on some great instruments over the years including the Rigel Q-95, Old Wave SoloComp JM,Clark JM, and of course the flagship "Getting into Jazz Mandolin" book.
Our recent success was the nurture and development and introduction of the new D'Addario FW74 Mandolin flatwound strings. We're delighted to see these flourish.
LIke looking at that high school yearbook photo, it's amusing to take a look back in the past. Check out some of the earlier incarnations of JazzMando in the Wayback archives:
JazzMando with bell bottom pants

We persevere with our bi-daily news updates weekly tips column, and bi-monthly Mel Bay Mandolin Sessions columns, and encourage you to keep up with a good RSS reader, like Google Reader.

Sign on with some of our social networking sites if you haven't already:
Facebook: FFcP support group
Twitter: @FFcPmandolin
Mandolin Cafe: FFcP fans/support. What works for you?
Posted by Ted at 5:55 AM

March 16, 2011 | "Design a Weber" Mandolin Cafe drawing
We've mentioned the "Design a Weber" feature on the Sound to Earth website last November. We even fell victim to its siren, and we think you will too, especially if you happen to be one of the winners of the drawing on April 15th. It doesn't cost anything to enter except your email address and a dream.
Because of our close professional relationship with the Mandolin Cafe, none of our staff members are eligible (rats), but that doesn't keep us from going through the process of creating our own cyber mandolin on the Weber site.

From the Cafe website: "Weber Fine Acoustic Instruments and the Mandolin Cafe are combining efforts to give away an opportunity for some lucky individual to design their own instrument--mandolin, mandola, mandocello, guitar or resonator guitar--using Weber's innovative Design A Weber tool and receive a $4,500 credit towards an instrument to be built to the winner's specification. Winner will be randomly selected and announced on the Mandolin Cafe web site on April 15, 2011."
By all means, click on the link and try it for yourself!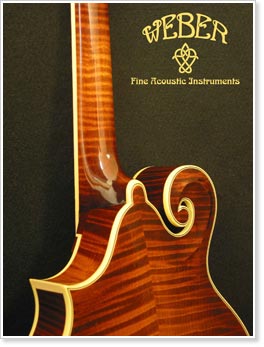 Promo link: Design a Weber Giveaway
Weber "Builder Your Own" feature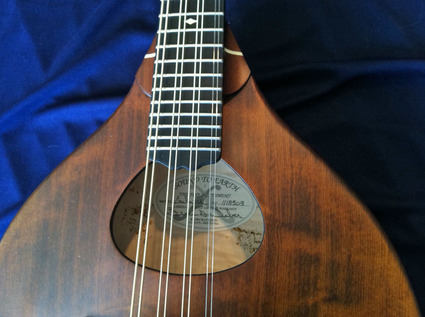 Posted by Ted at 5:28 AM

March 14, 2011 | John Monteleone: The art of archtop making
It's cool to get inside the brain of an instrument builder, and none more interesting than cutting-edge contempoary mandolin/guitar craftsman, John Monteleone. The legend explains in this first segment of the John Monteleone Master Series crucial relationships between tops and backs, what elements are foundational (the box) and what are "correctable" (strings, bridge, tailpiece, etc.), how much can be done with "Panographing" and hand cutting and trimming, and the diversity of wood specimens.
It's a fascinating look, and you may want to go on to Part 2 and here more from the great wood innovator. Two of our favorite mandolinists wield a Monteleone, Don Stiernberg and Paul Glass. Wicked cool design, and amazing tone.
Word of warning, don't watch the introduction if you are at all hungry. You can practically smell the pizza.
Enjoy!
Video link: JOHN MONTELEONE 01 | The SECRETS of ARCHTOP making and Italian Pizza

Website: Custom Guitar Video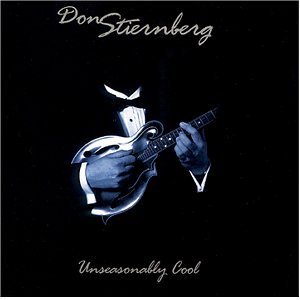 Posted by Ted at 5:39 AM

March 12, 2011 | We're thinking 'dola. Strings.
Word is out on the JazzMando JM11 strings, but not everyone is aware of the bigger sister JD13 "JazzDola" version, designed especially for 16-17" scale mandolas. Like the others in the JM family of strings, they yield a tamer series of overtones, rich in fundamental and round in tenor warmth.
Of course, they are more expensive initially than the phosphor bronze competitive product, but since they yield 3-4 times the string life, in the long run they really aren't any more of an investment. We've also dialed back the gauging, so their 13-43 gg are also easier on the fingers.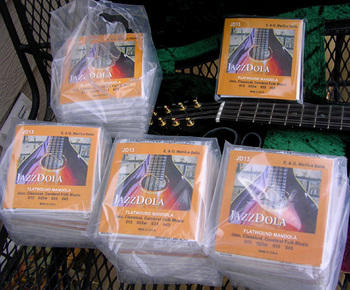 Pick up a set and try them out for yourself!
Good supply in stock, and ready to ship today.
Purchase Information: JazzDola JD13 flatwound mandola strings
JD13 (med-light) $32.50 Domestic and Canadian shipping included!
.013 plain .022 wound .033 wound .043 wound
Labella Custom Gauge Flatwound Mandola Strings
Buy in TWOs and save! $59.50 for two
Posted by Ted at 5:24 AM

March 10, 2011 | March 10th. Jethro Burns' Birthday
Can't let a March 10th go by without our now ritual shout out to one of the 20th century's greatest mandolin player/innovator, Kenneth "Jethro" Burns. Out of the mandolin orchestra, out of the bluegrass festival circuit, the pioneer introduced the eight-string (four if you're counting his vintage Fender Mandocaster) to the new worlds of Broadway, jazz, swing, and of course comedy.
Make that signature comedy.
Credited for influencing today's mandolin greats, David Grisman, Don Stiernberg, Paul Glasse, Mike Marshall and countless others, we look at the mandolin in an entirely different light because of this genius, pegged "the thinking man's hillbilly." We owe a deep debt of gratitude to Jethro. Play a triplet grace note pull-off in honor of him today.
"Wherever you go, there you are."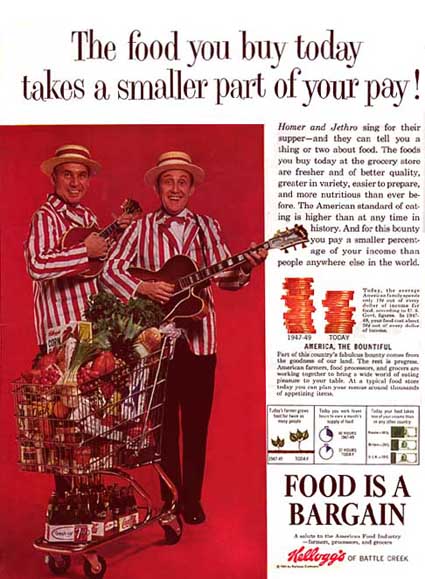 Previous JazzMand0 JB birthday acknowledgements:
2007
2009
2010

Posted by Ted at 8:45 AM

March 8, 2011 | I be bowlin'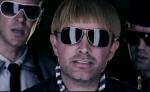 As we'll soon demonstrate, "Bowling" means an entirely different thing to a mandolinist than the comedy duo of Tripp and Tyler. Throw in a good natured deadpan cameo of popular contemporary Christian artist/songwriter, Chris Tomlin with their comic genius, and you have a recipe for an, er... intriguing video.
Word of warning, no mandolin content, but if you're like the rest of the crew around the cabin fever inflicted JazzMando offices today, this will tickle your funny bone, too! Once in a while we just like to take the day off...
Enjoy!
video link: Bowlin' (featuring Chris Tomlin)

---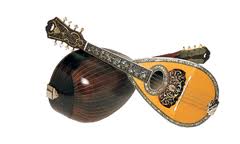 Posted by Ted at 5:39 AM

March 6, 2011 | JBovier demo deal(s)
We try to connect you with deals on instruments we like when we they come across our radar, but we're afraid this one may have already been sold before we could report it. Recently posted in the Mandolin Cafe Classifieds is this gorgeous 4-string JBovier ELS 4-string electric mandolin located in the hometown of JazzMando Headquarters. It's a brand new instrument that's been on the dealer's showroom a few months, not because of any deficiency, other than the local consumer culture foot traffic doesn't support this kind of specialized niche product.
The instrument was part of an initial batch hand-picked received last summer and personally adjusted by JazzMando friend and JBovier founder, Jeff Cowherd. It is in remarkable shape, other than being played by a few of the local musicians in the store.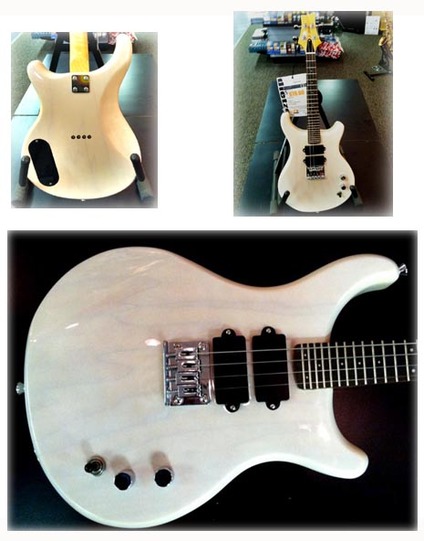 UPDATE 3/7/11: ELS-VC HAS BEEN SOLD
The dealer has dropped the price from the $679 to $499. If this instrument is gone, the good news (and our private little tip to you readers) is there is another model in the store (not pictured here) that will soon go on sale for near the same price that is the EMC, or Mandocaster homage model. Both this and the ELS are in Vintage Cream and include a gig bag. (see EMC link below)
Contact us if you're interested. If either are still for sale, we'll hook you up with the dealer.
Read JazzMando Review: Jbovier EMC Electric Mandolin
Link to EMC-VC special
Posted by Ted at 7:38 AM

March 4, 2011 | JazzMando on Twitter

There's certainly more to Twitter than Justin Bieber's birthday and the latest Charlie Sheen rants. Good, wholesome mando content is there for you to explore and enjoy, including our own RSS feed tweets with FFcPmandolin, and we invite you to join us there.

We post our bi-daily News updates and our weely Tips and Tricks articles, so you can instantly catch the latest with your mobile phone texts, or just cruise the web page.

(Click the pick!)
While you're there, check out our other mandolin friends, like Mandolin Cafe, Paul Glasse, Don Stiernberg, Ted Eschliman, Chris Thile, JBovier, Weber Mandolins, Aaron Weinstein, and Mel Bay Music.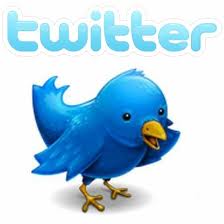 Posted by Ted at 10:34 AM

March 2, 2011 | Drinking in... 5ths.
We get contact requests for charts and materials on 5-string (and 10-) mandolins, and regretfully, have to report there really isn't much in traditional print. That said, anyone with a Windows based (XP, Vista, Windows7) would do well to acquire a rich software resource from one of our long term sponsors, the Groveland Software Labs "JazzCittern ModeExplorer."
Like our exclusive FFcP approach? There's even a section on incorporating this into your fretboard understanding.
How about a chord "calculator" instead of just a chart? How about exploring the chords in context, and using a graphic, colorful organic display? You won't get these from paper, but you will in this excellent computer resource. You couldn't even get a private lesson for the mere $29.95 this program costs. Plus you have this to revisit and dig into any time you want.
Take a quick tour through the features on the Groveland website, and after you've done that, come back here and get caught up on some of the articles author Craig Schmoller has contributed to our Tips and Tricks columns.
Explore JazzCitern Mode Explorer.
Just purchase.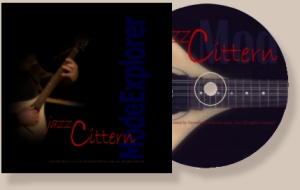 Posted by Ted at 5:30 AM