« We're thinking 'dola. Strings. | Main | "Design a Weber" Mandolin Cafe drawing »

March 14, 2011 | John Monteleone: The art of archtop making
It's cool to get inside the brain of an instrument builder, and none more interesting than cutting-edge contempoary mandolin/guitar craftsman, John Monteleone. The legend explains in this first segment of the John Monteleone Master Series crucial relationships between tops and backs, what elements are foundational (the box) and what are "correctable" (strings, bridge, tailpiece, etc.), how much can be done with "Panographing" and hand cutting and trimming, and the diversity of wood specimens.
It's a fascinating look, and you may want to go on to Part 2 and here more from the great wood innovator. Two of our favorite mandolinists wield a Monteleone, Don Stiernberg and Paul Glass. Wicked cool design, and amazing tone.
Word of warning, don't watch the introduction if you are at all hungry. You can practically smell the pizza.
Enjoy!
Video link: JOHN MONTELEONE 01 | The SECRETS of ARCHTOP making and Italian Pizza

Website: Custom Guitar Video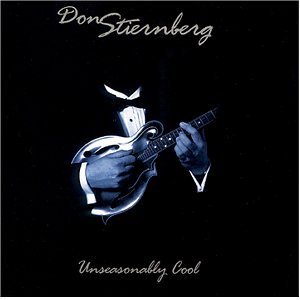 Posted by Ted at March 14, 2011 5:39 AM