« John Monteleone: The art of archtop making | Main | JazzMando 8th Anniversary »

March 16, 2011 | "Design a Weber" Mandolin Cafe drawing
We've mentioned the "Design a Weber" feature on the Sound to Earth website last November. We even fell victim to its siren, and we think you will too, especially if you happen to be one of the winners of the drawing on April 15th. It doesn't cost anything to enter except your email address and a dream.
Because of our close professional relationship with the Mandolin Cafe, none of our staff members are eligible (rats), but that doesn't keep us from going through the process of creating our own cyber mandolin on the Weber site.

From the Cafe website: "Weber Fine Acoustic Instruments and the Mandolin Cafe are combining efforts to give away an opportunity for some lucky individual to design their own instrument--mandolin, mandola, mandocello, guitar or resonator guitar--using Weber's innovative Design A Weber tool and receive a $4,500 credit towards an instrument to be built to the winner's specification. Winner will be randomly selected and announced on the Mandolin Cafe web site on April 15, 2011."
By all means, click on the link and try it for yourself!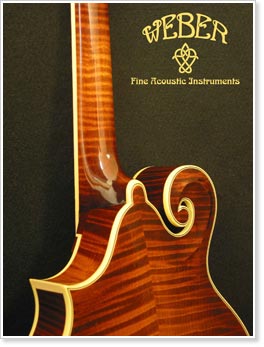 Promo link: Design a Weber Giveaway
Weber "Builder Your Own" feature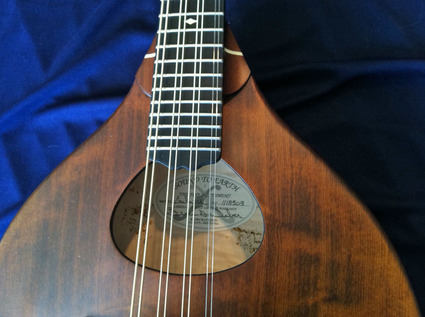 Posted by Ted at March 16, 2011 5:28 AM