« "Design a Weber" Mandolin Cafe drawing | Main | Let's go outside! »

March 18, 2011 | JazzMando 8th Anniversary
Tomorrow we're celebrating our March 19, 2003 birthday. With an accumulation of more than 1450 pages of content, we're still going strong with our mission of bringing better mandolinning to the world.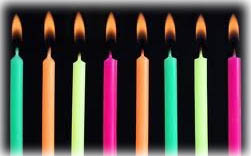 We started the site primarily focused on jazz theory on the fretboard, but later broadened out the mission to resources and assistance playing mandolin to include other genres, especially those that benefit from better-developed closed finger playing through our FFcP approach. We're also proud of the "affinity products" introduced along side our pedagogy, the JM series strings, JM picks, polish cloths, and even some collaborations on some great instruments over the years including the Rigel Q-95, Old Wave SoloComp JM,Clark JM, and of course the flagship "Getting into Jazz Mandolin" book.
Our recent success was the nurture and development and introduction of the new D'Addario FW74 Mandolin flatwound strings. We're delighted to see these flourish.
LIke looking at that high school yearbook photo, it's amusing to take a look back in the past. Check out some of the earlier incarnations of JazzMando in the Wayback archives:
JazzMando with bell bottom pants

We persevere with our bi-daily news updates weekly tips column, and bi-monthly Mel Bay Mandolin Sessions columns, and encourage you to keep up with a good RSS reader, like Google Reader.

Sign on with some of our social networking sites if you haven't already:
Facebook: FFcP support group
Twitter: @FFcPmandolin
Mandolin Cafe: FFcP fans/support. What works for you?
Posted by Ted at March 18, 2011 5:55 AM