« I be bowlin' | Main | We're thinking 'dola. Strings. »

March 10, 2011 | March 10th. Jethro Burns' Birthday
Can't let a March 10th go by without our now ritual shout out to one of the 20th century's greatest mandolin player/innovator, Kenneth "Jethro" Burns. Out of the mandolin orchestra, out of the bluegrass festival circuit, the pioneer introduced the eight-string (four if you're counting his vintage Fender Mandocaster) to the new worlds of Broadway, jazz, swing, and of course comedy.
Make that signature comedy.
Credited for influencing today's mandolin greats, David Grisman, Don Stiernberg, Paul Glasse, Mike Marshall and countless others, we look at the mandolin in an entirely different light because of this genius, pegged "the thinking man's hillbilly." We owe a deep debt of gratitude to Jethro. Play a triplet grace note pull-off in honor of him today.
"Wherever you go, there you are."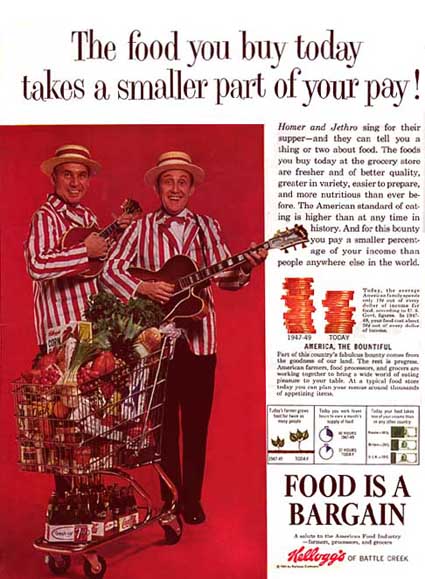 Previous JazzMand0 JB birthday acknowledgements:
2007
2009
2010

Posted by Ted at March 10, 2011 8:45 AM