« Drinking in... 5ths. | Main | JBovier demo deal(s) »

March 4, 2011 | JazzMando on Twitter

There's certainly more to Twitter than Justin Bieber's birthday and the latest Charlie Sheen rants. Good, wholesome mando content is there for you to explore and enjoy, including our own RSS feed tweets with FFcPmandolin, and we invite you to join us there.

We post our bi-daily News updates and our weely Tips and Tricks articles, so you can instantly catch the latest with your mobile phone texts, or just cruise the web page.

(Click the pick!)
While you're there, check out our other mandolin friends, like Mandolin Cafe, Paul Glasse, Don Stiernberg, Ted Eschliman, Chris Thile, JBovier, Weber Mandolins, Aaron Weinstein, and Mel Bay Music.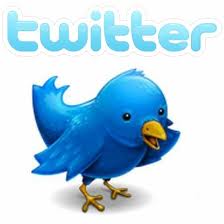 Posted by Ted at March 4, 2011 10:34 AM