« Romantic Melodies for Mandolin Solo | Main | Some big changes at JazzMando »

March 24, 2011 | Planet Waves PWPW1 String Winder
Although the sound of a fresh set of strings is a pleasant experience, changing them rarely is. Most of the commercial string winders are geared for guitar (no pun intended), and that clank on the machine heads is not only annoying, it can be damaging as well. There are a lot of handcrafted wooden ones floating around the internet for a hefty price, but we prefer the sleek feel and ergonomic function of a Planet Waves PWPW1 Peg Winder.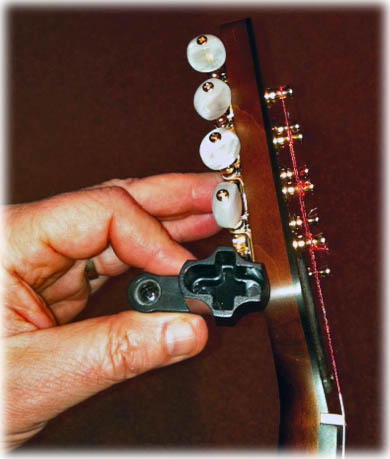 Retailer's product title will usually convey "Guitar" winder, but because of the way the insert is cut, the second slot molds marvelously to a smaller mandolin head, and freely clears the other pegs. Its solid construction turns and angles nicely, the ergonomically contoured handle fits comfortably to your hand to as you move through all eight strings. Less than a Big Mac value meal, this is well worth keeping around your personal tool box.
Great one to have around. Pick one up from one of our sponsors today!

Purchase: PWPW1 String Winder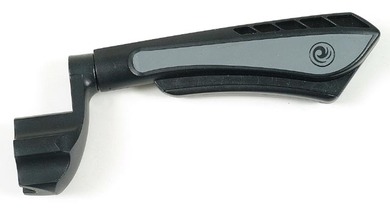 Click image for closeup
Posted by Ted at March 24, 2011 7:27 AM