« October 2013 | Main | December 2013 »

November 30, 2013 | Mandolin Cafe Eastman and Schertler Giveaway
Registration Is Open
Registration has commenced early for the Eastman MD515 Mandolin and Schertler giveaway. A lucky visitor will win this complete performance set of products. A single winning entry will be selected and notified on December 24.
Included in the total package is the best-selling Eastman MD515 Mandolin ($1,250), Schertler Resocoil pickup installed ($319.99), Eastman CAMD16-BLK fiberglass case ($180.00) and Schertler JAM150W amplifier ($1249.99).
What a sweet Christmas present for someone!
Sign up now: Eastman & Schertler Giveaway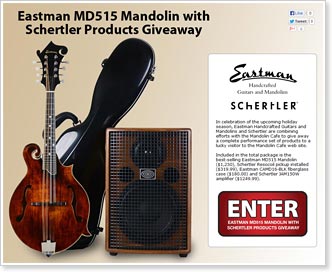 Posted by Ted at 5:13 AM

November 28, 2013 | One year anniversary, Peter Ostroushko; The Mando Chronicles
A year ago, we reviewed Peter Ostroushko's project, "The Mandolin Chronicles" an important collection to acquire for any serious mandolin aficionado. Although the jazz selections are only a small section of the total 52 tracks, the gestalt of the project is an encyclopedia of mandolin past and potential worth absorbing.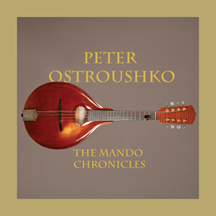 From our review:
"The three all-acoustic CDs contain four sections divided into Folk, Old World, Classical, and South American. As you would expect, the Americana includes Bluegrass (joined by Norman Blake!), but there's some ragtime and even a few cuts of mid-20th century jazz, with Texas Swing legend Johnny Gimble (recorded in Waco, TX).
His arsenal of instruments are summarily oval hole, and appropriately so. Despite intense technical pick facility and the high timbre of the mandolin, his sound envelopes the soul rather than pierces, the sweetness of his tone relaxes and delights at the same time. Spurts of fret pyrotechnics are certainly there, but never at the risk of showing off. He always seems to have fun without showboating."
Read review: Peter Ostroushko; "The Mando Chronicles"
Purchase CD: Amazon's Peter Ostroushko Store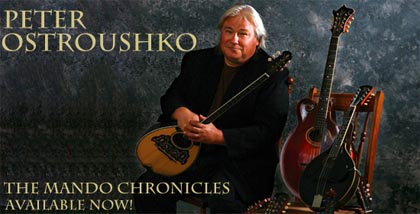 Posted by Ted at 7:46 AM

November 26, 2013 | Nigel Forster Zouk
We had the privilege of interviewing UK builder Nigel Forster in 2009. His post-modern chic catches both eye and ear. You get a taste of this with one of his bouzoukis in the following recent YouTube video:
Irish Jigs, with Ian Stephenson and Andy May on an NK Forster redwood bouzouki.

JM: How are your mandolins different from the "traditional" instruments in concept and sound? (or how might they be the same?)
NF: There is much in common with a Gibson A model on a superficial level, but as any maker will know the main factors we have at our disposal to colour the sound of our work are the arching of the soundboard and back, the thicknessing of the plates, the position and shape of tone bars, the materials we use and the type of bridge we employ. By working with all of these my instruments have a very different sound to a traditional American instrument, but stay clear of the "tinkly" sound I often associate with European ones.
Let's face it, the best Bluegrass mandolins have already been made, but this cannot be said for the Celtic or Jazz Mandolin. What I was working towards was having the sustain and clarity of an English Mandolin coupled with the dark, woody bottom end of an American one. Many people making Mandolins for Jazz players try to get more sustain this is better achieved with an oval or round hole but because many players prefer the look of F holes makers find themselves sticking with that design as it more commercially acceptable. I prefer both the sound and the look of an oval hole so the decision is an easy one for me to make!
Read the rest of Nigel's interview.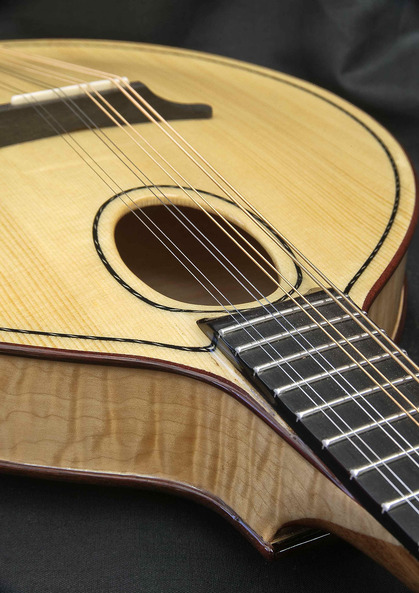 Website: NK Forster Guitars
Posted by Ted at 5:24 AM

November 24, 2013 | Deciphering the "Sus" chord
We see this question frequently in some form or another in various message boards and it drives us crazy these aren't more clear, "What is a 'Sus' chord and how do I finger it?" They aren't just in jazz, they appear in pop, classical, and of course predominantly in Contemporary Christian, even unknowingly in bluegrass music.
There is a general confusion about the nomenclature, the difference between a Sus, a Sus7, and an add9. These are all unique and in individual contexts, interpreted slightly differently. We wrote about the nuances in an seven years ago in a MandolinSesions article, and if this remains unresolved in your vocabulary, the article may put you at rest.
Philosophically, not necessarily aurally.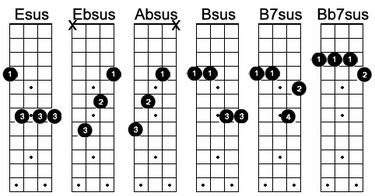 We hope this answers a lot of questions for you
For a really good look under the hood, read article:
Jazz Mandology: Keeping in Suspense. A look at "Sus" chords and variations.

---

PDFs from the eight years of Jazz Mandology archive.


Posted by Ted at 6:00 PM




November 22, 2013 | 3-note Chord Mug
3-note mandolin chords. Better range and timbre, more versatility in transposing up and down the fingerboard, and of course, a more pragmatic base for chord melody playing. Terrific for other 5th tuned instruments including mandola, mandocello, and 5-string mandolins, too.
A great Christmas gift not only for coffee, but for learning sets of 3-note chords on our often shrill instrument. Stick to the lower three strings and build your comping vocabulary of them leaving your E strings for melody and the "color commentary" of chord extensions, #9, b13, #11, etc.
Helping you drink these in, our 3-note chord mug!
Start building your own personal catalog with these grips, and juice them with a little caffeine.
Literally.
Purchase information: JazzMando 3-note 7th Chord Mug?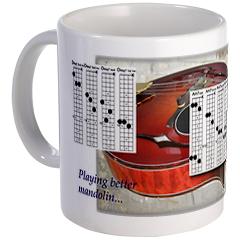 Posted by Ted at 4:59 AM

November 20, 2013 | Food for rhythms.
When you learn standard notation, you start out cutting notes into divisions and subdivisions. Once you get the concept of quarter note, half note, sixteenth, etc., you start to splice them together in combinations. Eventually, you start absorbing them in chunks of recognizable patterns, and our friends at Classical Chops have a delicious way of digesting them.
Dig in:
Make sense, doesn't it?

Posted by Ted at 5:28 AM

November 18, 2013 | Jamey Aebersold Jazz "Holiday" Play-A-Long
It's definitely not too early to start preparing for Christmas performing, or if nothing else getting mind and chops ready for the season. Perhaps you need a copy of the Hal Leonard Real Christmas Book.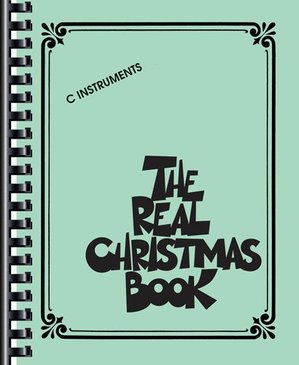 Amazon Purchase information link
You might also download the Aebersold Jazz "Holiday" Play-A-Long recording, your own personal jazz combo to back you up: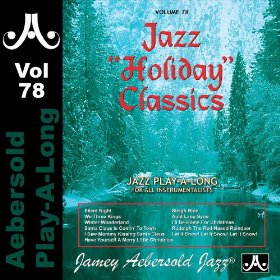 Purchase Information: Jazz "Holiday" Classics - Volume 78
Purchase even more Jamey Aebersold Jazz on iTunes
Purchase Jamey Aebersold Jazz on Amazon MP3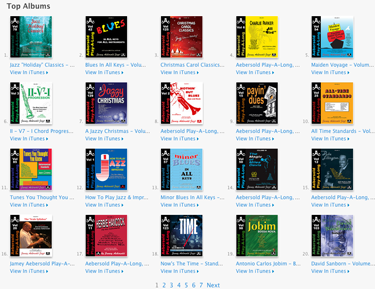 Jamey Aebersold Play-A-Long
Posted by Ted at 5:47 AM

November 16, 2013 | Coming soon, Sorensen SXS review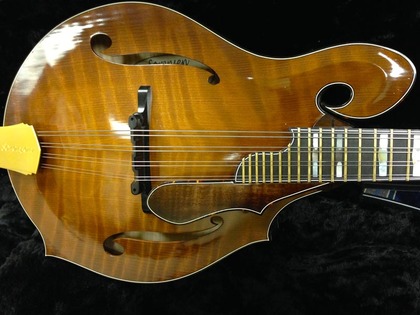 The FedEx man brought a nice little Friday surprise to the JazzMando lab, a gorgeous butterscotch swirl prototype Sorensen mandolin, his new SXS. We're delighted for the opportunity and look forward to spending the next week getting to know this critter. We've only had time to bring it to pitch and strum a few chords, but the mandolin is extremely responsive. Sometimes you can tell just by the vibrations in your fingers how lively an instrument is, and this shows great promise. Steve has been very busy developing some new ideas into his craft.
We wont' be disappointed!
Back to the lab. Research, research, research!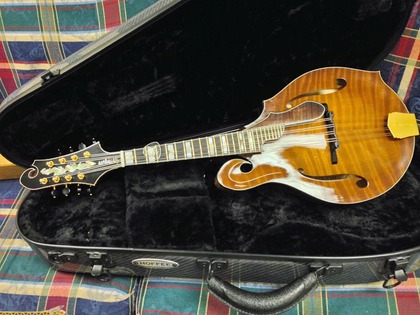 Builder's website: Sorensen mandolin and guitar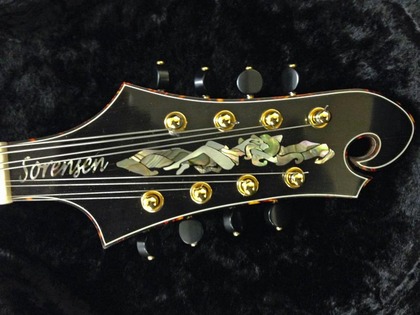 Read previous reviews: Sorensen 2-point mandolin Sorensen Sprite JM mandolin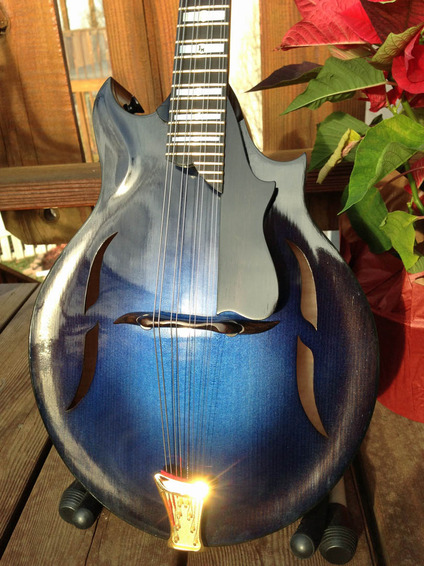 Posted by Ted at 5:45 AM

November 14, 2013 | The Brazillionaires; Tarde de Chuva
Some sweet Choro tuneage from the northern hemisphere, specifically Portland, Oregon. Pacific northwest Mandolinist Zak Borden and his trio "The Brazillionaires" treat us to "Tarde de Chuva" in the following YouTube excerpt from a live concert.
Video Link: The Brazillionaires; Tarde de Chuva

Some mighty fine mandolin tone.
Visit Facebook Page: The Brazillionaires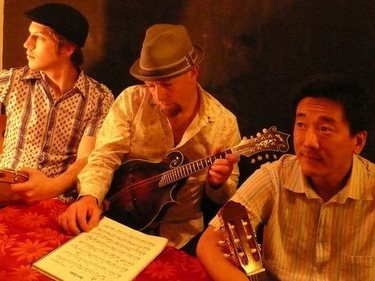 Posted by Ted at 6:36 AM

November 12, 2013 | Hey. Jude.
For those of you who sing, when you struggle with remembering lyrics, sometimes the best thing you can do is create a chart. Verse/Chorus/Bridge is often how mentally map a song, but there's nothing like getting it on paper and diagram the relationship within these components.
One of our favorites is this handy chart for a Beatles classic.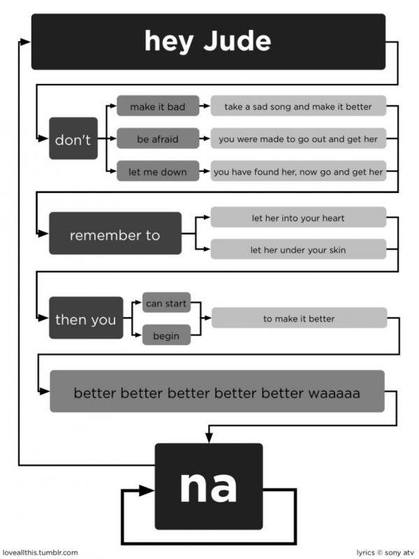 Some of our favorite fretted Beatles acoustic folk fun from John McGann & Brian Hebert: Any Time At All - a Session Picker's Tribute to the Beatles
Posted by Ted at 5:27 AM

November 10, 2013 | Long Hollow Big Softy Mandolin Straps
Lots of individual preferences for mandolin straps out there, some like the braided leather, others like a flat piece of leather, and some even tweak a dog leash into a homemade version of their own. You can get different kinds of leather, cowhide, deer, buffalo, and each has a different kind of texture and suppleness.
Our hands-down favorite is the Long Hollow "Big Softy" (#71070) that can be purchased for around $20 delivered. Spread wide just where you need it for stability and support and soft as a baby's skin, this mandolin strap will be one of the most comfortable you've ever put on your neck. They come in brown and black, and sometimes you can get them in light tan or burgundy.
If you can't get them locally, this is our recommended online US retailer, Dietze Music:
Long Hollow Big Softy Mandolin Strap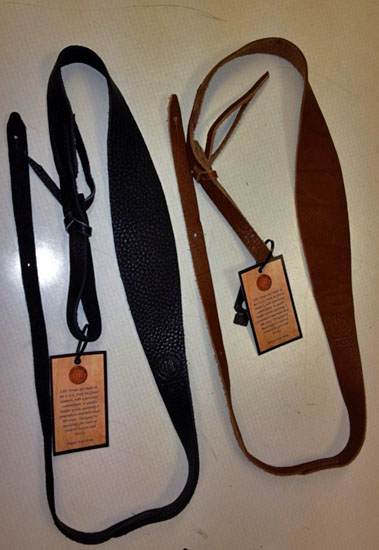 Note: The shopping cart may give you some funky international shipping costs, but if you mention JazzMando in the comment field, the shipping can be reduced to $4.75 US Domestic, $8.00 Canadian, and $10.00 Europe and Australia. Price will be manually altered before it ships.
Posted by Ted at 6:56 AM

November 8, 2013 | Chris Biesterfeldt Urban Mandolin now available for purchase
We raved about Chris Biesterfeldt's freshman recording last month boasting "his train-songish rendition of the classic 70's Weather Report jazz-fusion fave "Teen Town" is dead-on, laugh out loud accurate, and one of the freshest acoustic string jazz interpretations you'll hear." The heavily in demand Broadway multi-instrumentalist orchestra veteran's CD is now available for purchase from your favorite online resources and we highly recommend purchasing your copy as soon as you can. The 16 song collection of mostly classic bebop with some stirring pop side trips is a fret barn burner.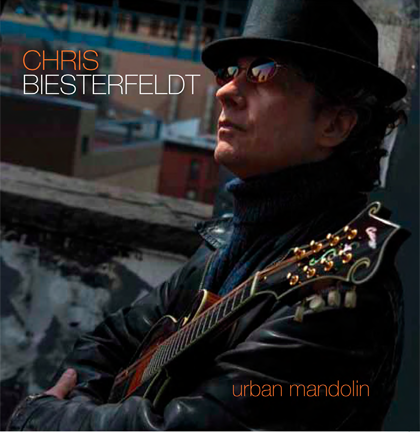 Chris Biesterfeldt; "Urban Mandolin" Release 11/5/2013
Jazz trio with mandolin, upright bass and drums like you've never heard before! An absolute JazzMando must-have.
Read review: Chris Biesterfeldt: Urban Mandolin
Purchase information:
CD Baby
iTunes
Amazon

Tracks:
1. Bebop (Dizzy Gillespie)
2. Quasimodo (Charlie Parker)
3. Freedom Jazz Dance (Eddie Harris)
4. Bach G-Minor Presto (Johann Sebastian Bach)
5. I Can't Make You Love Me (Mike Reid / James Allen II Shamblin)
6. Teen Town (Jaco Pastorius)
7. Bright Size Life (Pat Metheny)
8. Ready and Able (Jimmy Smith)
9. Armando's Rhumba (Chick Corea)
10. Bye-Ya (Thelonious Monk)
11. Witch Hunt (Wayne Shorter)
12. Segura Ele (Benedicto Lacerda / "Pixinguinha" Alfredo Vianna)
13. God Only Knows (Brian Wilson / Tony Asher)
14. Back at the Chicken Shack (Jimmy Smith)
15. Some Skunk Funk (Randy Brecker)
16. Rollo Interior (Frank Zappa)
Posted by Ted at 5:24 AM

November 6, 2013 | Homer & Jethro; Let Me Go, Blubber
Always time for a little classic Homer & Jethro!
Video Link: Homer & Jethro - Let Me Go, Blubber

Also, the Minnesota Video Vault: Jethro & Friends
Homer & Jethro on the Amazon MP3 Store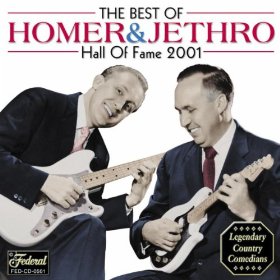 Posted by Ted at 5:20 AM

November 4, 2013 | "Mandoboppin'! with The Don Stiernberg Quintet"
December 20th is the date, and if you happen to be in the Chicago area the Friday before Christmas, the Myron R. Szold Music and Dance Hall is where you'll want to be to catch a live performance of the jazz mandolin magic of Don Stiernberg. We reviewed this CD last June, and the notion of hearing the quartet and some special guest players is exciting!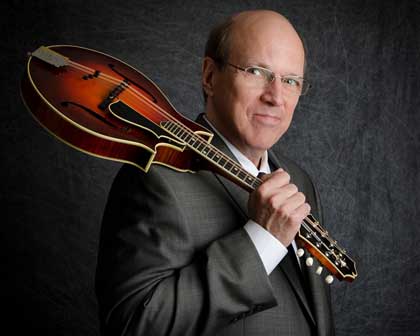 "Mandoboppin'! with The Don Stiernberg Quintet"
Friday, December 20, 2013
8:00pm
The Myron R. Szold Music and Dance Hall,Old Town School. 4545 N. Lincoln Ave. Chicago, IL
More information is available on his Special Events Facebook page.
If you missed getting this album, there's no better time than now!
Read review: Don Stiernberg; Mandoboppin!
Purchase CD: Amazon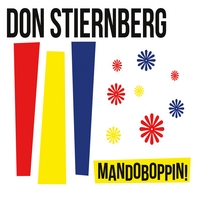 Posted by Ted at 5:22 AM

November 2, 2013 | Five years ago, Will Patton gave us "the runaround."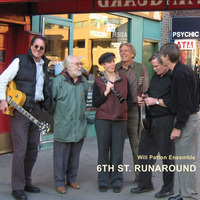 Released five years ago, the Will Patton Ensemble's "6th Street Runaround" remains a perpetual jazz mandolin favorite. A decade and a half of recordings under his belt, you'd be remiss to not have this or any of his other four recordings, for that matter.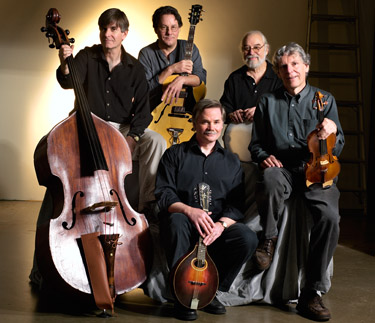 His Django-meets-Jacob approach to the mandolin combined with his previous multiple decades of seasoning as an upright bass player yields a hard-earned street sensibility in Bebop and American Songbook jazz.
Lock this one up in your library if you haven't already.
Read JazzMando archive review.
Selections:
1. 6th Street Runaround
2. Parana
3. Bess
4. Valse 29
5. Breakfast Feud
6. I Thought About You
7. Webb City
8. Bounce
9. Turbilhao
10. Nick's Tricks
11. Tournez a Trois
Purchase: 6th St. Runaround
Artist Website.


Posted by Ted at 1:29 PM