« The Pete Martin Interview | Main | Circle of Fifths Clock »

January 2, 2013 | Minnesota Video Vault: Jethro And Friends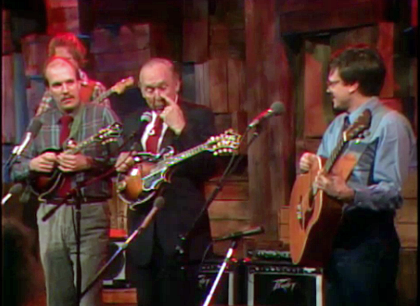 The following 1984 recording was recently made available from Minnesota Public TV. For 39 years, Jethro Burns was half of one of the greatest comedy teams of all time, Homer and Jethro. Take a look back at his history, his comedy, and get ready to laugh out loud. 55 minutes of amazing playing including a couple young pups Don Stiernberg and John Parrott (yes they misspelled the latter).
Video link: Jethro And Friends:
Note: Apologies for you iPad/iPhone users, the presentation is Flash based.
Highly recommended! Purchase:
Swing Low Sweet Mandolin
Bye Bye Blues
Posted by Ted at January 2, 2013 5:20 AM