« Minnesota Video Vault: Jethro And Friends | Main | New Circle of 5ths Clocks. Our turn. »

January 4, 2013 | Circle of Fifths Clock
We mention the Circle of 5ths frequently around here. There's no better physical illustration of the endless aspects of the progression of key signatures like the face of a clock, so we were delighted to stumble across a product that not only tells time but demonstrates this key music theory concept. Pun intended: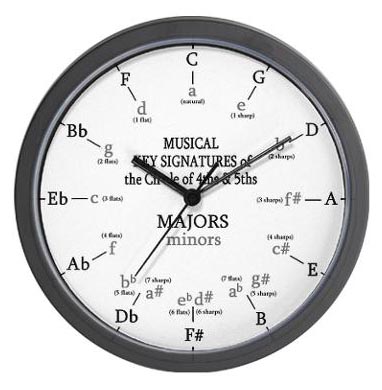 Circle of Fifths Clock $18.00
No financial interest, but these are available in the Cafe Press online store by clicking the above link.

Posted by Ted at January 4, 2013 5:31 AM