« Ivory and Red Bobelock cases in stock | Main | New from John Baxter: Chordtunes »

June 14, 2013 | Don Stiernberg; Mandoboppin!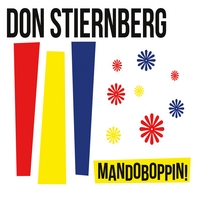 Fret multi-instrumentalist Don Stiernberg rarely fails to meet high expectation with the release of every project he's recorded with his Windy City co-conspirators. His regular "tuxedo musician" gig schedule with a steadily working crew the last three decades has honed his craft well years after his initial entry into the professional world as protege of jazz and entertainment legend Jethro Burns. He's created a unique signature sound of his own, and his latest "Mandoboppin'" is exactly that, pure, undiluted Stiernberg.
Don doesn't stray from an already established successful ensemble formula. Four-to-a-bar guitar (Andy Brown), warm but driving upright bass (Jim Cox), tasteful drum (Phil Gratteau) accents complement the veteran mandolinist's soloing. The only thing new is the addition of the polished ivory of pianist Larry Harris who outside of an occasional glistening chorus always supports and fills with a traditional jazz harmonic continuum. Balance is simply magnificent.
There's bebop (title track), lush ballad (The Very Thought of You, Questions & Answers), latin (Bix in Rio, Magnanimous), Blues (Blues Santa Cruz, Short Sleeves in December), and a fistful of hard swing (Donniebrook, Life Itself, Three Down Town), pretty much the whole palate of textbook traditional jazz. Unlike many of the previous projects, the majority of the cuts are original tunes. Engineer and longtime industry friend Steve Rashid does a marvelous job of recording the magic with his studio prowess. The sound is clean and crystal clear.
We've always considered Don as a friend but even more so as personal mentor. Around the JazzMando website, we talk jazz. Stiernberg does it. Only a handful of mandolinists can do it as well.
Selections:
1. Life Itself
2. Questions and Answers
3. Mandoboppin'
4. Bix in Rio
5. Donniebrook
6. The Very Thought of You
7. Three Down Town
8. The Wacky Waltz
9. Between the Devil and the Deep Blue Sea
10. Blues Santa Cruz
11. Magnanimous
12. Short Sleeves in December
Purchase information:
CD Baby
iTunes
Artist Website: Don Stiernberg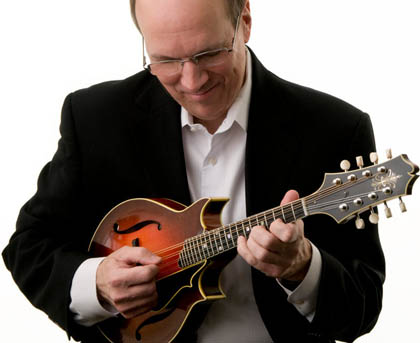 Posted by Ted at June 14, 2013 5:19 AM