« January 2015 | Main | March 2015 »

February 27, 2015 | John McGann's Smart Fanned Fret 10 String
We're coming up on three years since the untimely passing of multi-instrumentalist teaching legend John McGann. It's with bittersweet sentiments, we noted the listing of the the artist's personal Lawrence Smart 10-string mandolin for sale by his estate. The sale is being handled by a friend of the family and well-reputed mandolin community member, Rich Michaud.
As you can imagine (and witness in the embedded video), the instrument is amazing and was no doubt well-loved.
Shenandoah: John McGann solo 10 string fanned fret mandolin

We agree with Rich. The instrument deserves respect and a good home--someone who can appreciate its legacy. Asking price is a reasonable $6500.
View Classified: John McGann's Lawrence Smart Fanned Fret 10 String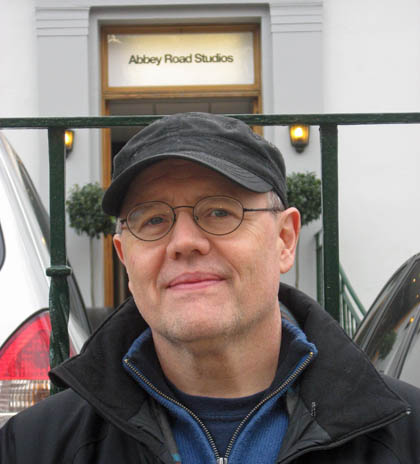 Posted by Ted at 5:53 AM

February 25, 2015 | Wintergress Weekend 2015
Though we've never had our February calendar free enough to attend, we've always wanted to head west to the Pacific Northwest's acoustic music festival jewel, Bellevue, WA "Wintergrass," a 3-day string-centric event of concerts, workshops, and exhibits.
Some of our favorite builders display their craft their, including Idaho legendary fretsmith, Austin Clark. Below is a shot of what he's packed up to show.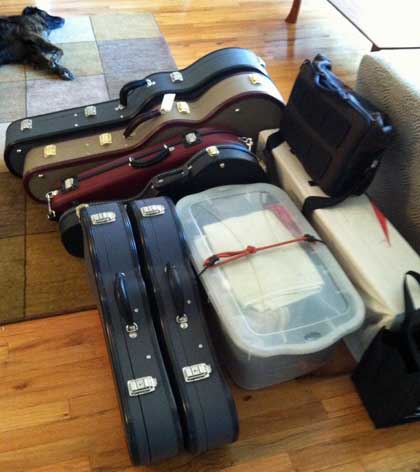 Check out Austin's Facebook Page for pictures of what's inside the case: Clark Mandolins.
Read reviews:
Clark JM-5 guitar-bodied 5-string mandolin
Clark JM Two-point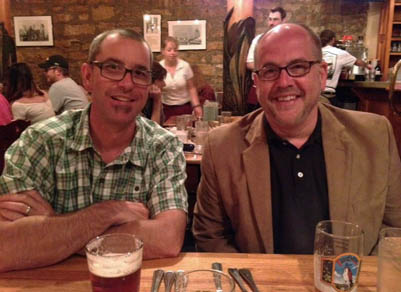 Posted by Ted at 8:21 AM

February 23, 2015 | Guitar Face. Be your best...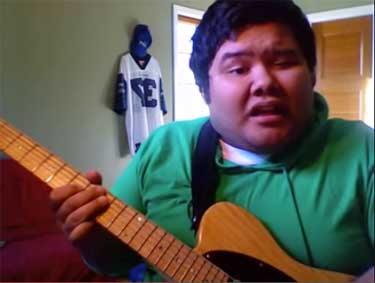 We try to teach a variety of ways to enhance your playing. Pick grip, smooth position changes, proper posture, and we've brought you helpful tips on using music theory to expand your horizons in improvisation and chord interpretation.
One area we've fallen short that needs attention--facial gestures.
It's just as important you look the part as be the part. The following Jessie Phillips video gives tip that aren't just exclusive to the guitar but can be used by the mandolinist as well.
Enjoy.
Skunk Face, indeed.
Posted by Ted at 5:15 AM

February 20, 2015 | Aaron Weinstein; "Just You, Just Me"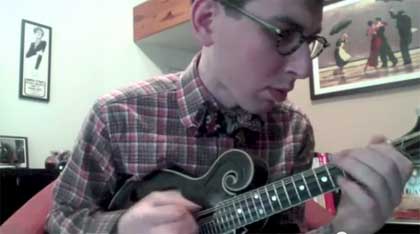 More chord melody fretboard black magic from east coast favorite multi-instrumentalist, Aaron Weinstein.
Video Link: Aaron Weinstein; "Just You, Just Me"

Purchase music of Aaron Weinstein
More amazing videos: Aaron Weinstein Jazz Mandolin library
Posted by Ted at 6:00 AM

February 18, 2015 | 'I vi ii7 V7' Reboot.
Last week's Tips & Tricks archive article was a review of the iconic 'I vi ii7 V7' patterns in ergonomic 3-note chord fingerings. If you're off-put by the theory nomenclature, just ignore the text and play the TAB through.
These are pure gold, and once you get them into your fingers, the magic of the 5ths tuning on the mandolin allows you to start them a fret or two up or down, and be able to play in all 12 keys!
Don't forget to download the printable PDF at the bottom of the page!
View article: Best of JM: 'I vi ii7 V7' 3-note chord blocks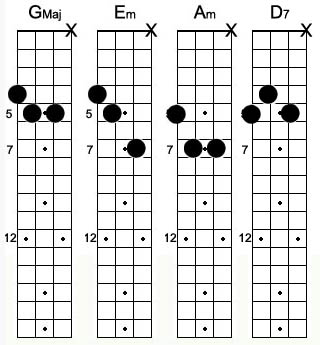 Posted by Ted at 6:07 AM

February 16, 2015 | Focusrite iTrack Dock
One of the greatest trends for the hobbyist/semi-professional musician is the democratization of recording opportunities. With an iPad you don't even need a dedicated multi-track unit or array of mixing console and high end effects processing.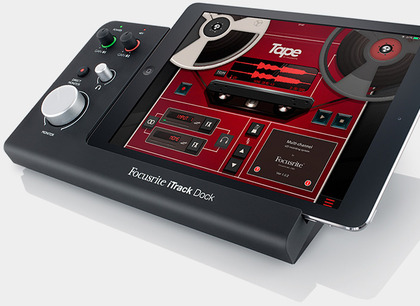 At our recent NAMM trip, we were captivated by the Focusrite "iTrack Dock." With few quality microphones and a paltry $199 US, you can make some dazzling mulitrack recordings on an iPad. Check out their product tour demo.
Video Link: Focusrite: Recording Gavin James with iTrack Dock

More information: Focusrite iTrack Dock
Just add talent!
Posted by Ted at 9:08 PM

February 13, 2015 | JazzMando Proplecs
A pick is about the least expensive equipment change to proactively enhance your tone. There are expensive boutique pick alternatives out there, as well as a multitude of mass-produced cheapies, but we're admittedly biased in our resounding preference for the signature JM Proplec pick.
Rounded three-corner shaped, modest bevel, durable acetate material, and double-sided hot stamped for confident grip, we'll toot our own horn and claim it's one of the best values on the mandolin accessory market. At industry standard 1.5 mm, it's optimal thickness for string thwacking power without being too heavy to control.
You might ask, "Is the JazzMando pick any different than the standard off the rack D'Andrea Proplec 346 pick?" The answer is yes, and even though the hot-stamped double siding seems trivial on the surface, this added feature really has a major impact on the tactile memory of your fingers, the interactive geo-position grip of the pick. Having the uniform surfacing in the same stamping from pick to pick is a great help in maintaining a consistent communication with the pick. Is it the same for everyone?
You be the judge. Try it yourself.
We've offered samples before, and if you haven't already taken us up on this, send a self-addressed stamped envelope in the mail. Hit our Contact menu above to request the address.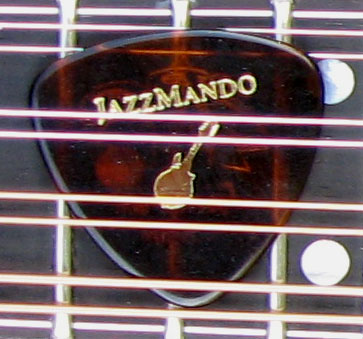 Prescription strength tone at an over-the-counter price...
Order quantities: Signature JM pick
More thoughts on picks: Top Picks

---
Also, if you order a JazzMando signature V-pick, we'll include a free Proplec with your order to compare.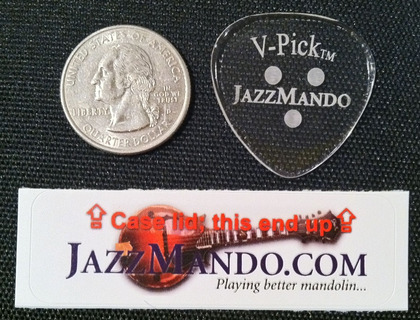 Posted by Ted at 4:48 PM

February 11, 2015 | Seven Days: Will Patton Ensemble review
We enjoyed reading Vermont "Seven Days" recent review of Will Patton's December 2014 release, Time's Arrow. Reflecting on the CD's theme and title, Dan Bolles writes, the project "is defined by a palpable sense of nostalgia, wistful whimsy and a delicate tinge of melancholy that suggests Patton is considering the impermanence of music, love and perhaps life itself. Like Mick says, 'It's here and then it's gone.'
If that all seems a little grandiose for a gypsy-jazz record, maybe it is. But it's hard not to be seduced by the album's sly, winking charm and rich passion. As always, whether on tenor and seven-string guitar or mandolin, Patton performs with bare emotion. The precision and grace of his technique are rivaled only by the personality with which he plays."
Read more: Will Patton Ensemble, Time's Arrow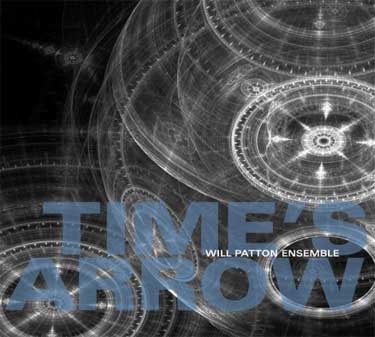 Purchase CD: iTunes | Amazon | CD Baby
Our Review
More Will on Amazon
Artist Website: Will Patton
Mandolin Cafe Interview
Posted by Ted at 2:38 PM

February 9, 2015 | Warm-ups? FFcP, of course!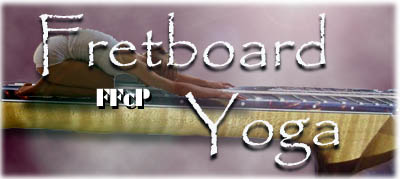 Athletes start their workouts with calisthenics, and you need to consider playing mandolin in the same physical context--warming up to get limber and build fretboard strength and facility. So what if you could build fingers and mind at the same time?
This is the beautiful thing about something we call FFcP. It's a whole system of mastering the frets, but taking on music theory in the same way. Consider the following from our introductory FFcP notes.
Four Finger Closed Position FFcP
Jazz theory is based on tone relationships. Initially, how chords and scale tones interact, stray, resolve, move, can be overwhelming! We will attempt to debunk the notion that the "mystery" and complexity of jazz can only be unlocked by a privileged few. The virtually infinite combinations within 12 keys can easily be reduced and understood, by adopting the Four Finger Closed Position system (FFcP).
Give this a try - at first it will work some muscles you never knew existed. But they are important for a complete musician. Try it for a month - then keep on doing it.
Let's look at the first position possibilities. We'll start with the first finger position in the key of A. Note that if you move it down one fret, you come up with the key of Ab. Tone relationships remain intact, as well as fingerings. Now move it up one string, you have the key of Eb, without learning a new pattern. All your scale degree FUNCTIONS are covered by the same fingers. And if you move this up a fret to, you get the key of E. You now have 4 of the 12 major scales, with only one fingering pattern.
We aren't going to completely drop open strings! But for the purpose of simplifying and reducing the unwieldy amount of options, at this time, we're going to build a tactile "home base," to aid in visualizing harmonic function on the fingerboard and "feel" the relationship of common "modes", to the frets.
First, we need to limit the fingering to just four possibilities. As you study these, understand we are building roadmaps, or better, "wagon trail ruts" of where to intuitively place your fingers during improvisation. Along the way, you'll enjoy the healthy by-product of a useful, limber 4th finger (pinky). And eventually abandon the fear of moving everything up the frets into the fertile potential of the mandolin's higher positions.
We'll also gain skill in identifying which notes are critical in defining tonality and creating tension and resolution.
1st FFcP


A, Ab, E, Eb
Starting point...
Down one fret
Up one string!
Up one fret.
Keep going: FFcP Studies
Posted by Ted at 9:37 PM

February 7, 2015 | Not a Ukulele.
We've all heard it, and we can't afford to get too upset about it. St. Louis mandolinist Bryan Ranney waxes poetic about the social faux pas in yesterday's NW Arkansas Gazette, "People are always asking me if I am playing a ukulele, and I'm constantly explaining that no, in fact, I play a mandolin." Describing the difference between the "18th Century Roman instrument" and the Hawaiian imposter, he goes into detail how the two are constructed differently (steel vs. nylon strings) and applied in folk context.
Read article: Not What You Think!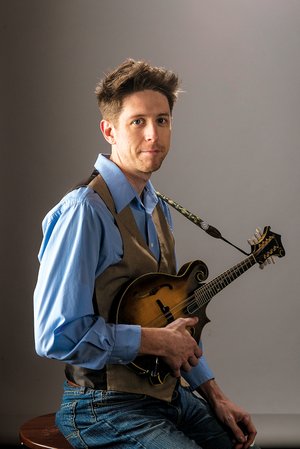 So, which do you find most insufferable?
Is that a ukulele?
Is that a little guitar?
Hey, you going to play that little (spreads hands and diddles fingers)?

Posted by Ted at 8:04 PM

February 5, 2015 | A Guitar Geek's Guide to Mandolin
Interesting Michael Leonard commentary on the Gibson.com News/Lifestyle section, A Guitar Geek's Guide to Mandolin. Originating from the Iconic Tennessee based manufacturer, the perspective is blatantly Ameri-centric (let alone Gibson heavy), but there is a fascinating list of trivia on the more recent (last century) development of the instrument, particularly in pop and folk/bluegrass music.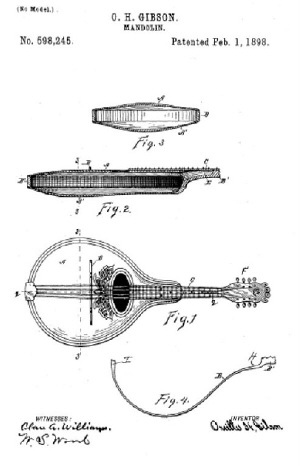 We learn the mandolin is not considered guitar family, but a soprano element of the lute. All the European classical history is completely absent, but there are important points about the influence of Orville Gibson in the early 20th century, reference to Bill Monroe's contribution, significance in early blues, and later pop recordings of some important English and American pop artists.
It's a great read!
Article Link: A Guitar Geek's Guide to Mandolin.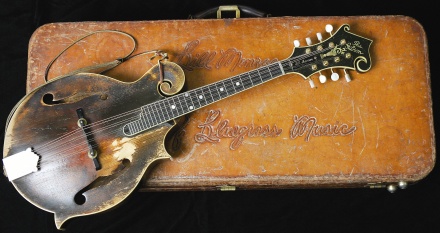 Posted by Ted at 3:56 PM

February 3, 2015 | Where are they now? Child prodigies 10 years later
Fascinating followup on the John Baxter's Mandotunes website. John reprises a terrific interview with five promising young mandolinists with a litany of current successes. At the time, the two youngest were Sierra Hull and Scott Gates, both 11 years old. Sarah Jarosz was 12, Josh Pinkham was 13, and Jacob Henry Jolliff was 15.
He weighs in, "I was impressed by not only their talent and what they had accomplished by that age, but also their maturity and commitment to their music."
Check them out! Article link: 5 Kids, 10 Years, Amazing Talent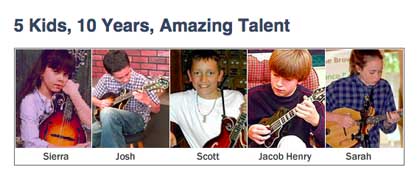 Video Link:
Josh Pinkham at the Ziterion Theater in New Bedford MA, New Bedford Folk Festival

Posted by Ted at 5:42 AM

February 1, 2015 | Deering Goodtime Tenor Banjo w/Deluxe Bag
One of our coolest discoveries at the 2008 NAMM show was the line of entry level banjos at the Deering booth, "Goodtime Banjos." Street-priced in the mid $400s, they offer a respectable birch/maple rim 4-string tenor banjo worthy of attention.
Of course they are known world-wide for their prestigious high end product, but these beginner instruments remain a serious contender for the banjo hobbyist looking for quality. Manufactured in the Deering factory in California, the instrument is capable of rich and vibrant tone.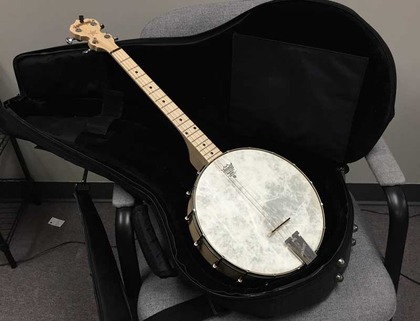 We bought one and took the advice of a professional and upgraded the head to a Remo Fibreskyn and packed it in a thickly padded deluxe RockBag gigbag. The instrument was used for accompaniment to torture a 10 year-old violinist at her violin recital.
Video Performance: Boccherini and Banjo

Goodtime Specs:
Tenor 19 Fret
Slender Rock Maple Neck
Birch and Maple Rim
Satin Finish
Adjustable Tailpiece
Geared Tuners
$516 suggested list price
Builder's website: Deering Banjos Goodtime Tenor 4-string Banjo

Posted by Ted at 9:04 AM