« Aaron Weinstein; "Just You, Just Me" | Main | Wintergress Weekend 2015 »

February 23, 2015 | Guitar Face. Be your best...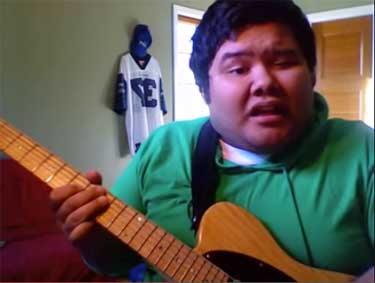 We try to teach a variety of ways to enhance your playing. Pick grip, smooth position changes, proper posture, and we've brought you helpful tips on using music theory to expand your horizons in improvisation and chord interpretation.
One area we've fallen short that needs attention--facial gestures.
It's just as important you look the part as be the part. The following Jessie Phillips video gives tip that aren't just exclusive to the guitar but can be used by the mandolinist as well.
Enjoy.
Skunk Face, indeed.
Posted by Ted at February 23, 2015 5:15 AM