« JazzMando Proplecs | Main | 'I vi ii7 V7' Reboot. »

February 16, 2015 | Focusrite iTrack Dock
One of the greatest trends for the hobbyist/semi-professional musician is the democratization of recording opportunities. With an iPad you don't even need a dedicated multi-track unit or array of mixing console and high end effects processing.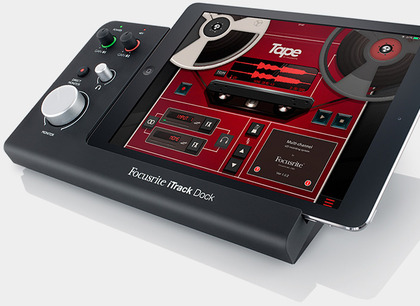 At our recent NAMM trip, we were captivated by the Focusrite "iTrack Dock." With few quality microphones and a paltry $199 US, you can make some dazzling mulitrack recordings on an iPad. Check out their product tour demo.
Video Link: Focusrite: Recording Gavin James with iTrack Dock

More information: Focusrite iTrack Dock
Just add talent!
Posted by Ted at February 16, 2015 9:08 PM