« February 2014 | Main | April 2014 »

March 31, 2014 | New: The Real Latin Book
In February, we reported the release of an intriguing addition to the Hal Leonard "Real Book" format series, the Real Jazz Solos Book.. The world famous publisher has expanded the series even more with the introduction of "The Real Latin Book." The 400 plus page collection will be a treat for the Latin enthusiast, and expansion of some of perennial jazz favorites like Jobim and other Bossa Nova hits of the late 20th century.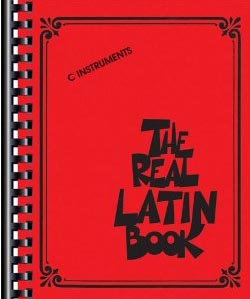 It might be a little much for a player solely into jazz, some of the Salsa, 60s & 70's pop, South American novelty, and other Latin styles might be esoteric for the musician just wanting to jam, but who knows, it might send you across borders you didn't expect. (You really can't fault a collection for being too "complete.") We found it a bit unfocused but then there is a lot of unfamiliar material packed in there. A style index would have been most helpful. The "casuals" musician could find some of these useful in an ensemble that regularly takes requests.
Unlike most fakebooks, this one includes the occasional "arrangement" as opposed to the traditional Real Book "sketch" notation of simple melody and chords. The customer of this book should have a good sight-reading skill set.
From the publisher's website: The ultimate collection for Latin lovers everywhere! 400 Latin standards in one Real Book collection, including: Adios * Agua De Beber (Water to Drink) * Aguas De Marco (Waters of March) * All That's Left Is to Say Goodbye (E Preciso Dizer Adeus) * Alma Con Alma * Always in My Heart (Siempre En Mi Corazon) * Amapola (Pretty Little Poppy) * Amor (Amor, Amor, Amor) * Antigua * Babalu * Besame Mucho (Kiss Me Much) * Bonita * Brazil * Call Me * Cast Your Fate to the Wind * Cherry Pink and Apple Blossom White * Con Alma * Copacabana (At the Copa) * Corazon Corazon * Desafinado * Don't Cry for Me Argentina * El Triste * Evil Ways * Feelings (?Dime?) * 500 Miles High * For Once in My Life * Frenesi * The Girl from Ipanema (Garota De Ipanema) * Granada * Himno Nacional Mexicano (Mexican National Hymn) How Insensitive (Insensatez) * It's Impossible (Somos Novios) * Killer Joe * Kiss of Fire * La Bamba * La Malaguena * Little Boat * Livin' La Vida Loca * The Look of Love * Malaguena * Meditation (Meditacao) * More (Ti Guardero Nel Cuore) * Never on Sunday * A Night in Tunisia * One Note Samba (Samba De Uma Nota So) * Oye Como Va * Paloma Blanca * Papa Loves Mambo * Perfidia * Por Amor * St. Thomas * Sway (Quien Sera) * Tico Tico (Tico Tico No Fuba) * Triste * Wave * What a Diff'rence a Day Made * and more!
Likely street priced under $30 ($35 retail), this may be something to consider adding to your collection. Just understand there may be a lot more material here than you'll ever get to. Also, don't confuse this with the previously existing Sher Publishing "The Latin Real Book."
Complete song list.
Publishers Link: The Real Latin Book .
Purchase on Amazon .
Posted by Ted at 5:19 AM

March 29, 2014 | Thinking of John McGann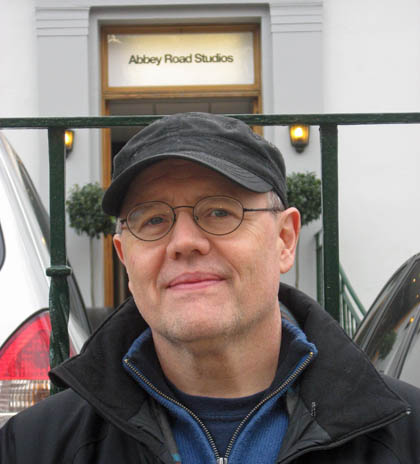 Next week will mark the two year anniversary of the untimely passing of a mandolin pedagogy legend, John McGann. We're excited to see the memory of him rekindled with the re-release of some of his Homespun Music Material made available as convenient On Demand downloads at the mandolin Cafe on Demand web pages.
Preview:
John McGann's Rhythm Mandolin: From Bluegrass to Celtic to Swing
John McGann's Sound Fundamentals: Touch, Tone and Technique for Mandolin
Meantime, enjoy the following archived video.
Video Link: John McGann solo 10 string fanned fret mandolin (mandola) -Shenandoah

Read our Mandolin Cafe interview: 10 Questions For John McGann

Posted by Ted at 9:13 PM

March 27, 2014 | What's in the case?
How many times, airport, waiting for a taxi, going into a gig or any other time you're wielding your mandolin, that question, "What's in the case?"
At minimum we should appreciate the curiosity, but admittedly, it is frustrating more don't know what a mandolin is. We had fun with this graphic a couple years ago: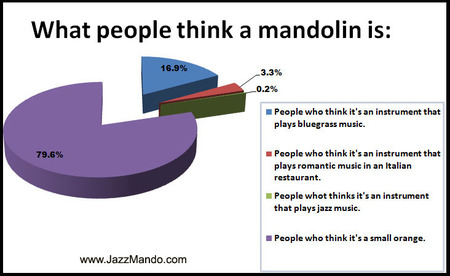 The point can't be lost in the humor though, that our funny little instrument hasn't followed the same popularity path as the piano or guitar. Even the ukulele seems to be going mainstream faster than its older 8-string sister.
We just posted an eye-opening market report in our Tips column that sheds some light on this.
Read on: Mandolin Perspective

Posted by Ted at 9:58 AM

March 25, 2014 | Nickel Creek: A Dotted Line Stream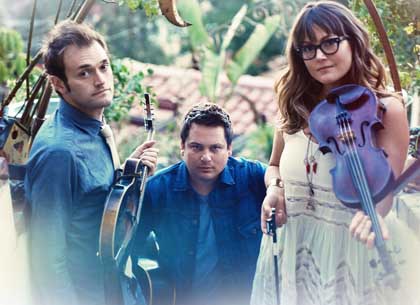 Like a drink of cool water on a parched, dry day. That's how we felt after listening to the NPR stream of the new Nickel Creek CD (release date April 1, 2014). So refreshing hearing the acoustic power trio back in the studio again.
Their new songs are tight and mature, playing and singing to match. We've really missed the songsmith framework of Sean, powerful vocals and fiddle of sister Sara, and of course the mandolin magic of Chris, and we'd already preordered the new CD from iTunes. It is great to get the sneak preview of the project.
Listen to complete album stream right for a limited time: Nickel Creek: A Dotted Line Stream
Preorder A Dotted Line: Amazon | iTunes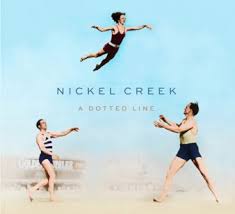 Posted by Ted at 4:55 AM

March 23, 2014 | 11 years of JazzMando.
Somehow we managed to miss our March 19, 2003 anniversary. We're still going strong and hope to continue to bring better mandolinning to the world.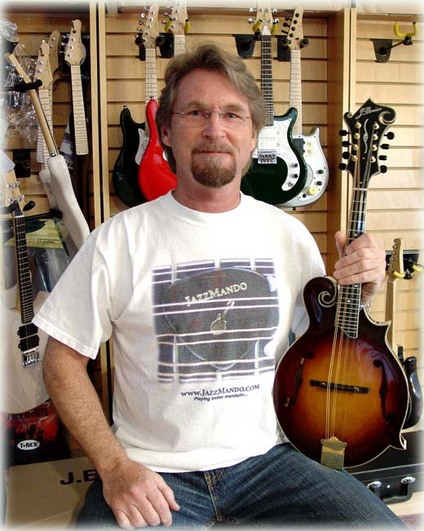 We started the site primarily focused on jazz theory on the fretboard, but later broadened out the mission to resources and assistance playing mandolin to include other genres, especially those that benefit from better-developed closed finger playing through our FFcP approach. We're also proud of the collaborations on some great instruments over the years including the Rigel Q-95, Old Wave SoloComp JM, Clark JM,& JM5, Sorensen Sprite JM, and of course the flagship "Getting into Jazz Mandolin" book.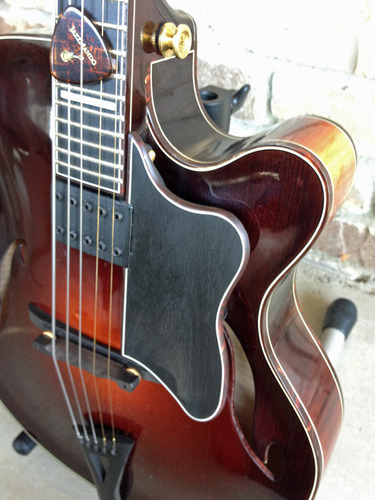 We continue to post bi-daily news updates weekly tips column, and Mandolin Sessions archives.
Sign on with some of our social networking sites if you haven't already:
Facebook: JazzMando Page
Twitter: @FFcPmandolin
Mandolin Cafe: FFcP fans/support. What works for you?
Blast from the past: Check out an early version of the site: Wayback Archive
Posted by Ted at 2:59 PM

March 21, 2014 | We could all use one of these...
Mandolinists generally aren't big on pedals or effects processors, but once in a while we come across one that would be very useful.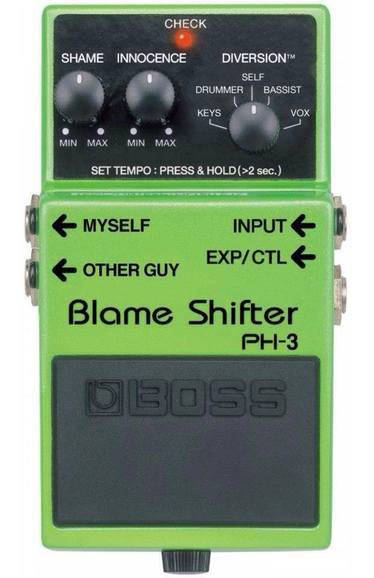 What say you?
Only thing seems to be missing is the banjo setting.
Posted by Ted at 3:23 PM

March 19, 2014 | Latest info on Django in June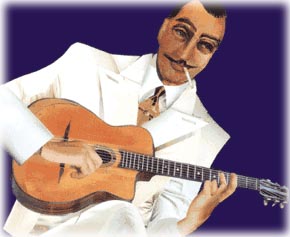 Camp Director Andrew Lawrence weighs in on the latest developments of the 2014 Django in June 17-22.
---
Greetings, Django Buffs:

Here's a quick update on this year's Django in June (and an invitation for you to join us if you are not already registered!)

Recap the most basic of basics:

*Our Django Camp is the first, and still the only, music camp in North America dedicated solely to the Gypsy jazz tradition.
*We have instructional tracks for guitar, violin, accordion, mandolin and bass.
*This year's artists and staff include Les Doigts De L'Homme, Samson Schmitt, Christophe Lartilleux, Tim Kliphuis, Don Stiernberg and many others. *You'll find a full listing of them here.
*This year's dates are June 17-22nd.
*The event takes place on the campus of Smith College in Northampton, Massachusetts.
*The cost of tuition goes up by $30 each month, starting in March. Avoid the next three tuition hikes by preregistering now, right here.
Now for the late-breaking news...

Registration update: Early registration has been strong and we are just a little faster than last year's pace. Best guess: expect around 200 participants in 2014.

Newcomers and slow-jammers, Sami's your man: We are well aware that a stroll through the grounds of Django in June can be as intimidating as it is exhilarating. In addition to our staff -- all of whom are scary good -- we attract some of the best amateur players and regional performers in North America to this event. It may only take exposure to 2 or 3 high-end jams (in the first 10 minutes after arriving) to make one wonder: do I, a mere mortal, belong here?

To which we chime, in chorus, "Yes, you do!" And this year, we have invited Sami Arefins to make sure your needs are met by serving as a liaison of sorts to newcomers and slow-jammers. His job is to help people get prepared before arrival and then, once here, to get connected and jamming with as little wandering and wondering as possible. We'll be in touch with registered participants soon to discuss Sami's role in more detail and invite you to contact him if you think he might be a valuable resource for you. Another good reason to register, now.

Expect new materials to get ready musically. We'll start uploading this year's Core Repertoire to the website in April so you can start getting ready to djam at Django Camp. Jack Soref will again be preparing lead sheets for us. New this year, Sami Arefin will be preparing video and/or audio intros and play-alongs for newcomers and slow-jammers with a focus on the "Tier 1" (most common) tunes for jamming. Similarly, Denis Chang has agreed to prepare jam tracks for the "Tier 2" tunes, which are often less familiar. Registered participants will be alerted as these materials come online.

Mandolin players, we are thrilled to have Don Stiernberg on board this year, after many attempts at getting our schedules to line up. Don't wait for it to happen again! Could be a while...

And that's it for now. I look forward to hearing from you and sharing another great week of music at Django in June!

Andrew Lawrence

Website: Django in June


Posted by Ted at 8:58 AM




March 17, 2014 | Getting Into Jazz Mandolin Errata. Some book typos!
The cool thing about internet publishing is you can go back and correct mistakes. Most of the time it's easy to revisit documents and change text in the cyber world, edit wrong notes or fingerings in the exercises. In print publication however, once you commit to ink and paper, you can't go to your reader's houses or music store shelves and retract or redo.
Over the months we've had readers catch errors and report them to us. We encourage that with our contact button, and in the case of our "Getting Into Jazz Mandolin" book, we've opened a new page to publicly document these changes. If you have the book, you might want to grab a pencil and go through it to tag these for your own studies. Again, if you catch some we haven't, let us know.
It's been a couple years now, and we still have some sharp shooters uncovering minor error. Rather than let you go crazy, we continue to add, hopefully giving you peace of mind, and a cleaner path to fretboard mastery.
Here's a list of the latest in our "deep cuts:"
Pg. 73, Key heading table, top right -- Keys should read Bb, B, F, F#
Pg. 75, Key heading table, top right -- Keys should read C, C#, G, G#
Pg. 77, Key heading table, top right -- Keys should read D, D#, A, A#
Visit entire post production tweaks: "Getting Into Jazz Mandolin Errata."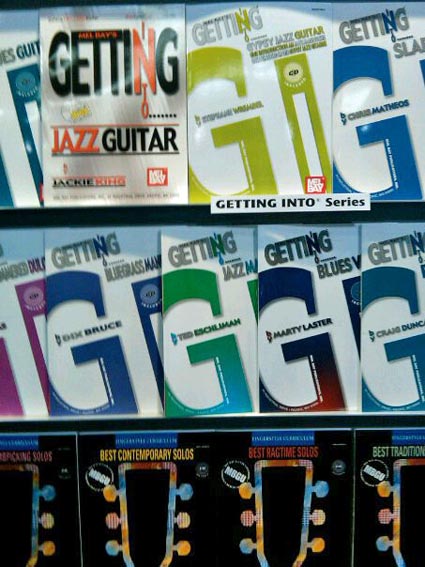 Posted by Ted at 3:18 PM

March 15, 2014 | Breaking trad. Bill Bussmann
When we first saw the picture on the New Mexico builder Bill Bussmann's Facebook page, we thought it might be a scene out of an episode of Breaking Bad. Turns out the Old Wave Mandolins southwest mad genius from was finishing massive sanding on a couple octave mandolin pieces, only slightly less addictive than meth.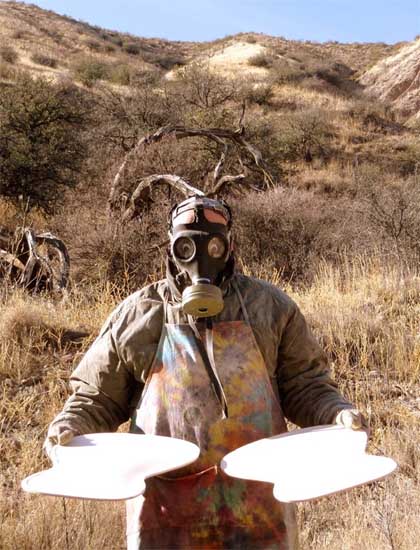 We've had the privilege of reviewing a couple of Bill's instruments and encourage you take in some of the instrument eye candy on his website: Old Wave Mandolins
Pictures: Old Wave Mandolins Facebook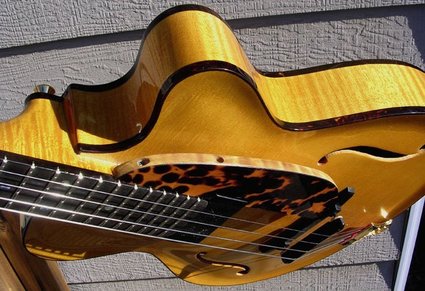 Reviews:
Old Wave Solocomp JM
Old Wave Mandola
Posted by Ted at 9:36 AM

March 13, 2014 | Mandolin Cafe Ball Caps temporarily back in stock
We got to see the prototype of the new Mandolin Cafe ball caps last, and are happy to report they are officially back, but in a very limited quantity. Proprietor Scott Tichenor has been busy licking stamps since their arrival yesterday.
The logo stitching has improved, although we were happy with the old ones, too. The headstock graphic is cleaner from a distance. Available in black only.
Word of warning to our International friends. We already knew about the twofold increase in non-domestic US postal rates out of the country as of last year. It's crazy, but still cheaper than hopping in a plane to fetch one.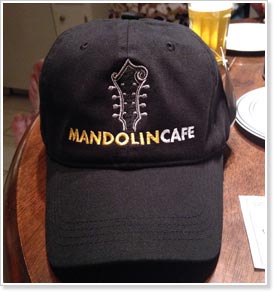 Purchase information: Mandolin Cafe Ball Caps
$13.95 plus shipping
Posted by Ted at 10:46 AM

March 11, 2014 | John Kinnard "Finegold" Mandolinetto
We had a nice little weekend romp with a unique parlor guitar-bodied "Mandolinetto," a personal instrument of Kentucky friend, Mike Paul. Under the "Finegold" label, the instrument was crafted by John Kinnard, well known in gypsy guitar circles for his signature Dell' Arte guitars, the southern California builder is also known to dabble in mandolins and ukuleles.
Read up on our experience with this recent addition to the Builders of the 21st Century line up: John Kinnard "Finegold" Mandolinetto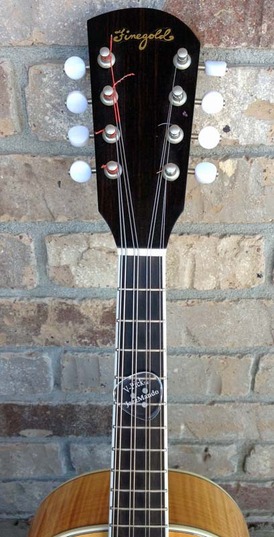 Posted by Ted at 5:40 AM

March 9, 2014 | New Planet Waves NS Capo Banjo/Mandolin Capo from D'Addario
A capo has never been a mainstay in the traditionalist mandolin camp. Somewhat a source of contention, the open strings player will vocally shun as a needless crutch, and the closed position player will brag about his index finger being the only capo he will ever need. This is close-minded, and as much as we advocate developing facility in closed position or FFcP fingering, there are undeniable benefits for having a good capo around.
If you've ever prepared an accompaniment for a vocalist and she announces the key is too low, it's nice to have some immediate versatility. Even if you're a master at transposing, sometimes you get a passage that exploits an open 5th resonance you just can't duplicate higher up the fretboard with the fingers.
That said, a mandolinist should never have to order a capo shipped in a brown paper wrapper.
We've used a Kyser capo before, and as good as it is, there is still a limited sweet spot getting the outside strings completely covered. This causes buzzing that can only be addressed with fidgeting. This can be especially annoying jockeying for the best angle or placement between frets in a live performance. With the recent release of the new Planet Waves NS Banjo/Mandolin Capo from D'Addario, we think problem solved.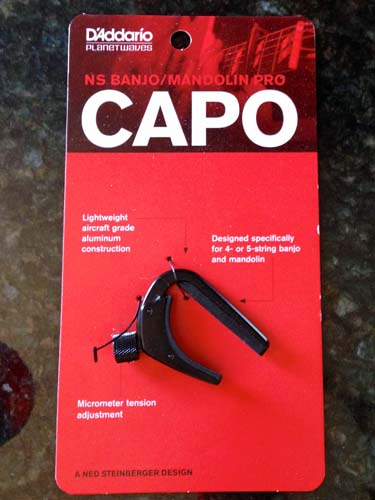 Though it doesn't have the quick release feature of the Kyser KGMB the ability to move is surprisingly rapid. The thick adjustment screw allows immediate, controlled tensioning, and the rubber grip profile grabs all eight strings fast and secure. It's the perfect combination of sleek and stable, staying well out of the playing path of the left hand.
View video demo PW-CP-11 Banjo/Mandolin Capo

From the D'Addario website: "Designed in association with Ned Steinberger for 4- or 5- string banjos and mandolin, is the NS Banjo/Mandolin Capo Pro. Planet Waves/D'Adadrio is also releasing the NS Ukulele Capo Pro, which was designed specifically for ukuleles. These new capos assure buzz-free, in-tune performance at any fret as they are equipped with a micrometer adjustment mechanism which allows the player to dial in the exact tension needed for clear ringing notes without excessive force in any position on the neck. This greatly reduces the need to retune the instrument during and after capo use. The sleek aircraft-grade, aluminum construction can withstand the toughest playing and touring schedule while adding negligible additional weight or obstruction to the instrument. Both NS Banjo/Mandolin Capo Pro and the NS Ukulele Capo Pro will retail for $26.99 and are shipping now."
Manufacturer Information: PW-CP-11 NS Capo Banjo/Mandolin Capo
These will likely street price less than $20 US.
Mandolin Cafe Press Release
Posted by Ted at 3:55 PM

March 7, 2014 | Dazzling Mowry Pics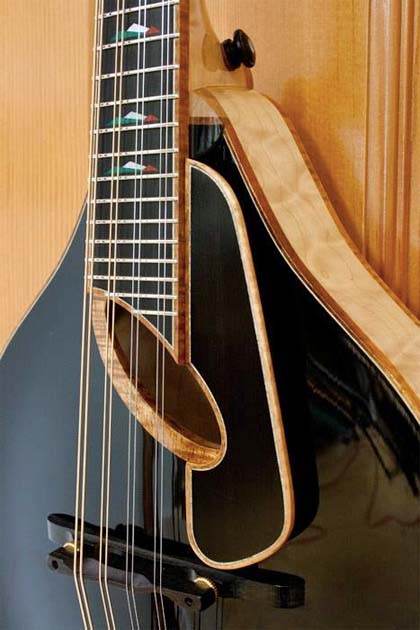 One of the the joys of Facebook is viewing the latest creations of some of our favorite builders. Recently, Bend Oregon woodsmith Andrew Mowry posted a beautiful set of pictures of a compelling custom A body mandolin, including an alluring shot of its matching octave mandolin built the year prior.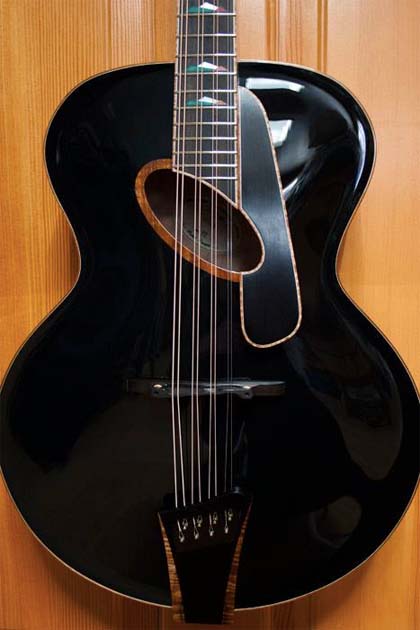 Take some time to check our more of these.
View Mowry Facebook album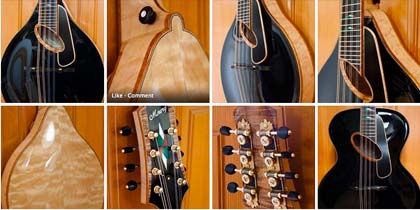 "Here are some final photos, along with a photo of the matching octave mandolin I completed a year ago. These both have engelmann spruce tops and quilted maple backs, curly koa trim, custom tailpieces, Nicolo Alessi tuners, Italian flag inlays, and lots of other fun details."
Andrew Mowry
Builder website: Mowry Stringed Instruments
Read reviews:
Andrew Mowry Octave
Andrew Mowry Asymmetrical 2-point
Posted by Ted at 6:07 AM

March 5, 2014 | Mr. P.C.'s Guide to Jazz Etiquette; March 2014
We've mentioned before Seattle musician and "All About Jazz" humorist Bill Anschell and his offbeat take on the club jazz scene. His March 2014 installment aptly discusses the nature of transcription.
Enjoy...
Dear Mr. P.C.:
What do you think about the whole transcribing thing? Studying the best players, transcribing their solos, and learning to play like them. I thought jazz was supposed to be an individual expression.
Trying to Be Myself
Dear Trying:
Look, when you transcribe a solo and try to play Coltrane or Bird's exact lines, you never do it as well as they did, right? Well guess what: those imperfections are the very "individual expression" you're looking for -- they're your sound!
Obviously, this offers tremendous opportunity for musical growth. Whether through inaccurate transcription or poor playing, the more mistakes you make, the more personalized your concept becomes!
Someday down the road, a student from the next generation may transcribe your flawed renditions of Trane and Bird's solos, and add his own mistakes. That, my friend, is a legacy; it's what keeps jazz moving forward, and might just cement your place in the music's storied evolution.

Dear Mr. P.C.:
How should I set my pay scale when a piano player calls me for a duo gig and asks how much I need? I hate that question!
Jim of MD
Dear Jim:
Of course the enlightened path is to act selflessly -- to put others' needs before your own. So the answer should be obvious enough: Ask the pianist how much he needs, and tell him he can just pay you the rest.

Read complete March 2014 entry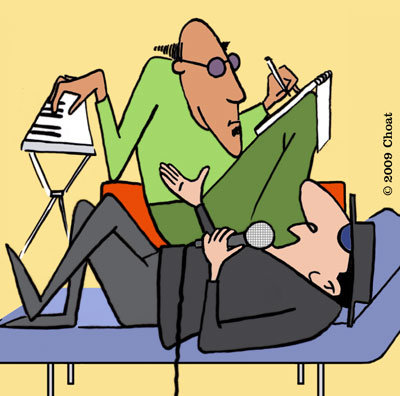 Like his Facebook Page: Mr. P.C.'s Guide to Jazz Etiquette and Bandstand Decorum


Posted by Ted at 5:55 AM

March 3, 2014 | Free audio for you. JazzMando Webtracks.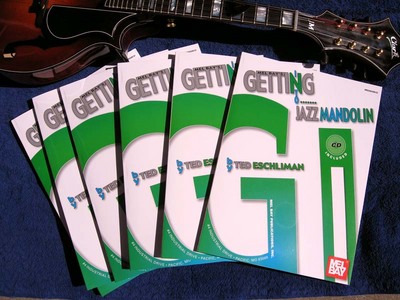 Did you recently purchase "Getting Into Jazz Mandolin?" If so, we want to remind you of the extra audio material on the site. We even know of some who bought the book after discover the tracks first.
These are a terrific resource, extended accompaniment tracks for learning 'ii V7 I' patterns and turnarounds. Our good friend, talented New Orleans multi-instrumentalist, John Eubanks recorded some terrific background tracks with bassist Jesse Boyd for working out the riffs in the "Getting Into Jazz Mandolin" book, or simply inventing your own.
Sample (guitar accompaniment only):

Page 63: 2nd FFcP Bb Major 'ii V7 I'
The background in producing these tracks (no pun intended)--we were unaware of the 70 minute audio capacity of the whole book project; prior to production and ended up way over the limit. In trimming the CD down to size, we made the decision to offer these extras as web freebies, as well as possible enticement to buy the book. Either way, these are great for you to download into your computer or favorite MP3 player and have around.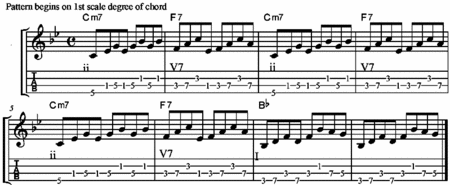 Look for these and sample audio on the page from terrific mandolinists, including Don Stiernberg, Will Patton, Jamie Masefield, and a host of other special guests to help understand the end results of digging into these materials.
Enjoy: Webtracks Page
Posted by Ted at 6:13 AM

March 1, 2014 | Jason Anick in Downbeat
Great to see jazz string master Jason Anick featured in the world's foremost jazz publication, Downbeat magazine! The mandolinist/fiddler has had a busy winter with the release of his latest CD, "Tipping Point" and supporting touring. If you haven't already, get a copy of this CD.
Read article: Jason Anick; Improv with Strings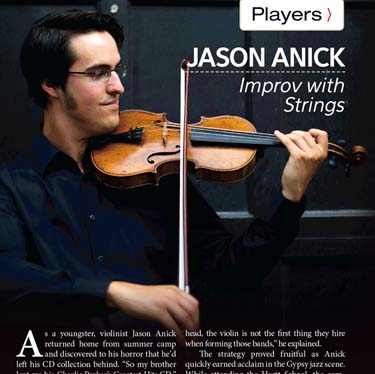 Read review Jason Anick Tipping Point
Purchase or download CD Amazon iTunes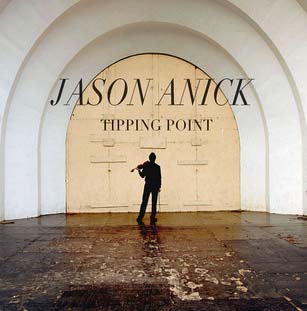 Posted by Ted at 5:39 AM