« Nickel Creek: A Dotted Line Stream | Main | Thinking of John McGann »

March 27, 2014 | What's in the case?
How many times, airport, waiting for a taxi, going into a gig or any other time you're wielding your mandolin, that question, "What's in the case?"
At minimum we should appreciate the curiosity, but admittedly, it is frustrating more don't know what a mandolin is. We had fun with this graphic a couple years ago: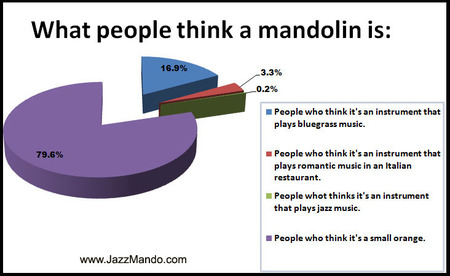 The point can't be lost in the humor though, that our funny little instrument hasn't followed the same popularity path as the piano or guitar. Even the ukulele seems to be going mainstream faster than its older 8-string sister.
We just posted an eye-opening market report in our Tips column that sheds some light on this.
Read on: Mandolin Perspective

Posted by Ted at March 27, 2014 9:58 AM