« June 2010 | Main | August 2010 »

July 29, 2010 | Introducing the new Dual Humbucker emandos from JL Smith Mandolins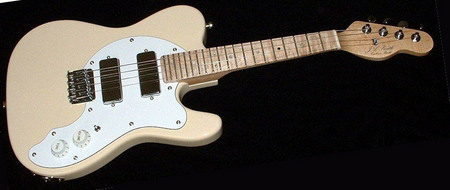 We first brought you news of South Carolina Telecaster junkie John Smith in an April 2009 article. We were fortunate to take possession of a delectable Sea Foam Green 5-string electric mandolin, and continue to enjoy running through a Fender Blues Junior tube amp. Though the US builder pretty much specializes in the one Tele body style, he continues to finesse the electronics in quest building the ultimate electric sound.
His latest efforts have yielded a new Dual Humbucker Model, available in both 4- and 5-string with matching Kent Armstrong Mini-Humbuckers (one of our favorites!) after fielding voluminous requests from his customers for a double switching set-up. He notes, "They are aestheticaly quite pleasing on my particular style emando's, and worked out very well when fitting. It was like putting 5 quarts into a gallon, but I was able to get adequate room between the pickups, to give a very distinct variation in tone, from neck position to bridge. Adding the 3-way selector switch worked out well, with enough room, as not to interfere with hand position while playing. The selector switch works out real well, for quick switching from Rhythm to a brighter Lead when needed."
He continues, "The Kent Armstrong pickups are very hot, and have "V" bar Alnico magnets, which offer even volume across all strings with very quick response. Having four conductor leads, they offer a wide range of wiring options as well." The woodsmith will continue to offer the option of EMG Select Humbucker, which has won praise from many of his rabid clientele over the years.
The hand crafted instruments remain an incredible bargain price for a custom US build.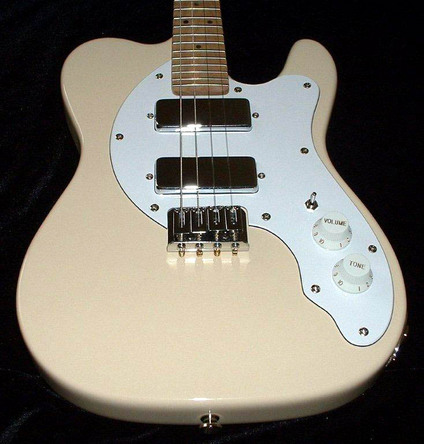 Read JazzMando Review: JL Smith 5-string Electric Mandolin (sound clip available!)
Builder's Website JL Smith Mandolins
Posted by Ted at 7:48 AM

July 27, 2010 | More mandolin chord melody virtuosity from Aaron Weinstein
Being this good on a "secondary" instrument is actually criminal in some states...
Well maybe not technically illegal, but every time east coast jazz violinist virtuoso Aaron Weinstein shares with us another one of his amazing video performances on mandolin, we either want to woodshed scales another 1,000 hours, or just close the case and put the instrument away for good. We've shared other videos from the young talented one with you before, and here's yet another stunning bit of fretboard gymnastics and master solo jazz arranging.
See video and link below.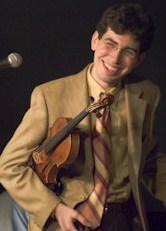 Aaron tells us his next big gig is with his trio at the Litchfield Jazz Festival on August 8th, and teases, "The mando may make a cameo appearance." Asked about the thought process behind the Sondheim classic' It Can't Be True' he explains, "in brief, I wanted to get away from playing the melody strictly in block chords and see if I could get a little more motion happening. As for the Van Eps piece 'Tango El Bongo', it's essentially an adaptation of a piece he wrote for solo 7-string guitar, and it was just a matter of deciding which notes I could leave out to make this work with only 4 strings while still maintaining the general sound of the piece."
What's most impressive is how his phrasing seamlessly works the melody, something we would expect out of a world class violinist, and supports with rather complex moving chord clusters, which we would expect out of a premier comp musician.
But not out of the same body, at the same time.
Enjoy video: Aaron Weinstein plays songs not meant for the mandolin

Just doesn't get much better than this!
Artist website: Aaron Weinstein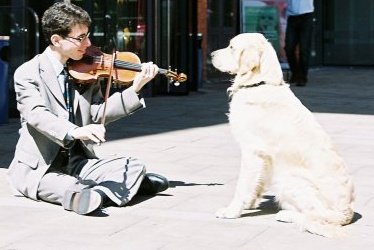 Posted by Ted at 5:35 AM

July 25, 2010 | Sound to Earth--Weber Factory Tour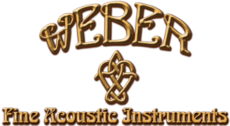 JazzMando roving reporter, Levy Littvay recently return from a personal tour of Sound to Earth, where they design and produce the world renown Weber mandolins. You're probably familiar with the story, the legendary (formerly) US built Flatiron mandolin company from Bozeman Montana was moved to Nashville, Tennessee when bought out by Gibson, soon after resulted in an exodus and return to western pastures in the shop of founder Bruce Weber and several of its world class luthiers who preferred not to leave their mountain nestled abodes, back to Belgrade, Montana in 1998. From humble beginnings to a major powerhouse in international mandolin family production barely more than a decade later, Weber craftsmen have earned a reputation as skilled custom builders, and have pioneered such widely established models as the Gallatin, Bridger, Bitterroot, and (personal favorite) Bighorn.
Levi weighs in...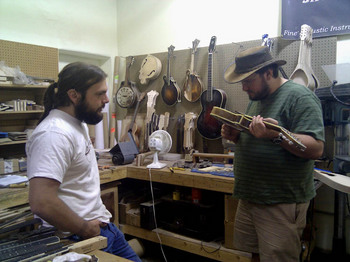 Tony Polecastro was extremely nice to show us around. (See on pics.) He walked us through the shop in a competitor's T-Shirt. When I asked about it, he said Bruce did help the Larrivee people get the finish right on their mando. Even (wife) Megan loved the tour.
The whole trip to Weber started by getting completely lost. Do not even try to use a GPS to get there. The shop is in an old school building in Logan, MT. The scenery around it is just stunning, mountains on all sides. The town itself has seen better times. It used to be a booming railroad town that got flooded one too many times.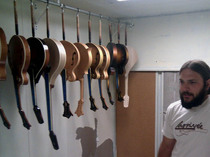 Tony said that lately they've been having a lot of limited runs, 5-10-20 instruments with a unique touch to them, and they sell well. He showed me a few beautiful tops that were carved from a single piece. One had a buffalo theme to it. He also said that they have been having trouble keeping the grade of the wood low on low-end instruments. Their suppliers have been so good to them they cannot get in low grade wood.
I asked about the economy, he said that Weber did not have to let anyone go. It seemed scary for a while but things seem to be close to back to normal now.
I played a few instruments, a new Gallatin F (recently redesigned to have a maple back and named after the river flowing by the shop, the one that flooded the town, and a beautiful blonde Yellowstone HT at the (local music store) Music Villa; both were phenomenal. Last time I played a Weber it was a few years back at Winfield (Kansas) where I picked at about a dozen of them, and I was NOT impressed. That was generally my impression up to that point of all Webers I played (a low end Gallatin A model at Acoustic Music Plus in Lincoln, NE and a Yellowstone and Gallatin F or two I twisted out of people's hand at Winfield). Something definitely changed. Music Villa had an old Fern in on consignment and it did not impress me as much as that Yellowstone HT.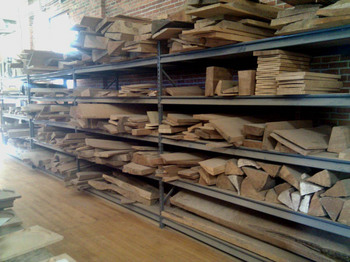 At the shop I played a Fern from last year that also did not impress me but I did pick up a Bridger F that was phenomenal. I always wanted to play a Bridger with the big D sound hole. It has a huge open sound that projects like no other mandolin. It is definitely a sound that would appeal to the JazzMando readership. Tony said that their classic series (A4 and F4 style oval holes) introduced a few years ago have been cannibalizing the Bridger sales which is too bad. The Bridger is a unique Weber style while the A4 and F4 are... you know.
I definitely see a Bridger big mando brother (probably an octave) in my future. I would probably opt for the A. There were some hidden treasures there as well. Bruce has two unfinished Gibson Bill Monroe models he took with him when he left Gibson.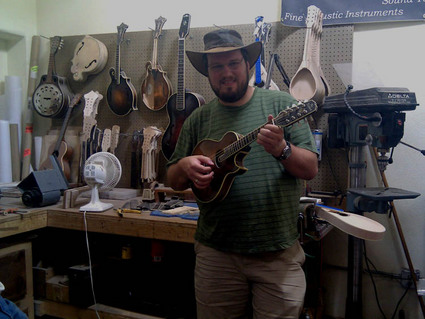 As for the mando pictured above. It is said to be a prototype that is collecting dust on their wall. It had a really interesting and unique sound. It reminded me of other guitar body mandos I played but with the big center hole it had an even more open sound. It was not loud. It definitely had a sound and feel that would appeal to the jazz crowd. Too bad it is just hanging on the wall.
I should mention that I use Weber Brekke bridges on my main mandolin, my mandola and my octave. And I love them.
Levy Littvay
JazzMando Staff Contributor
Website: Weber Fine Acoustic Instruments

Posted by Ted at 5:55 AM

July 21, 2010 | Mike Marshall, Choro Famoso "Na Pre 3"
It's always great to check in with our friend, mandolin extraordinaire Mike Marshall. One of our favorite YouTube vids is in his Brazilian incarnation as Choro Famoso performing Luis Americano's "Na Pre 3" live at Wheeler Theater in Port Townsend WA, on April 25th 2010. The ensemble features Mike (mandolin), Andy Connell (clarinet), Colin Walker (7 string guitar) and Brian Rice (percussion), and the videography is of unusually good quality.
We've had the pleasure of spending time with Mike and his infectious personality. His enthusiasm for the mandolin and its potential is contagious, and there are few musicians on the planet that are any better at it than him. His educational materials are a must read, his mulit-genre recordings are a laboratory unto themselves, but the best thing is to catch him live and in person. You'll never see the mandolin in the same way again.
Enjoy video: Choro Famoso - Luis Americano Na Pre 3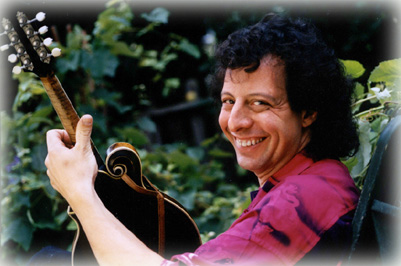 Posted by Ted at 6:18 AM

July 19, 2010 | The return of E.F. Elliott electric mandolins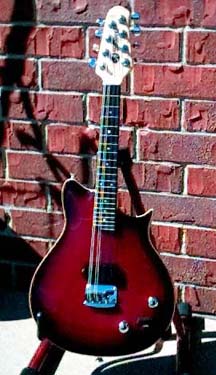 We mentioned the Oklahoma builder in an August news article two years ago, and we're happy to announce the impending return of the production of E.F. "Eddy" Elliott electric mandolins. Ed told us this weekend, "I'm wanting to get back in the custom electric mandolin business full time. I want to build a extreme custom version of the earlier Fender Mandocasters and a updated version of my original scroll mandolin."
International acclaim as the "Surf Guitar Guy," the US based woodsmith has built and shipped dozens of high-end guitars world-wide, and has made the decision to devote his time making a boutique mandocaster copy with a similar "surf" panache, including the classic Sea Foam Green, Pacific Blue, and Paisley-caster. His signature "scroll" mandolin won the hearts of many US players, including Dixie Chicks Fiddler Martie Maguire who sported a butterscotch scroll model in concert.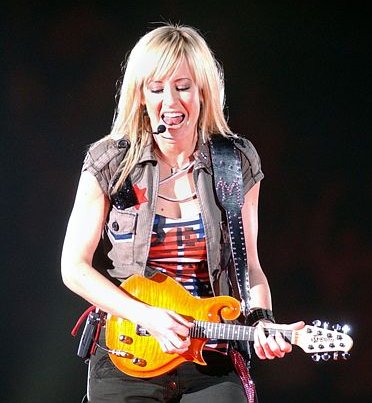 Elliott's expertise in Mosley guitars from his tutelage under the American guitar craftsman is well documented in a Mosley discussion board. For an exhaustive pictorial description of the process, read his blog on the mosleyforum.com website.
Read article Step-by-Step Building Mosrite Clones: Photo Essay
We look forward to bringing you updates on his craft!
Builder Website and contact information: E F Elliott Guitars
Posted by Ted at 5:29 AM

July 17, 2010 | Mandolin Review; Brian Lock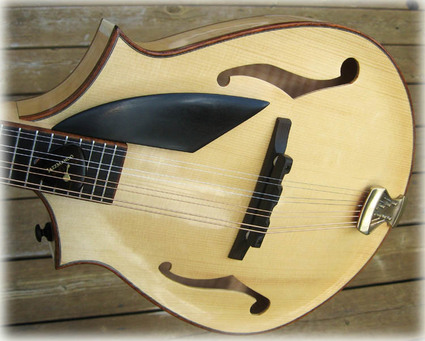 We were pretty impressed with the work of our most recent instrument review from New Mexico builder Brian Lock. It shouldn't be too much surprise that his craft includes the edgy visual aesthetics of a Monteleone, the spartan structural sensibilities of a Gilchrist, and the liquid tonal sweetness of a Nugget, as he has studied under tutelage of all three world-class builders. This was an enjoyable instrument to get to know, and you can read more about our lab examination of this delectable Two-point from one of the southwestern US's biggest self-professed wood junkies.
Definitely a builder to keep your eye on.
Read Review: Brian Lock Two-point Mandolin
Check out our previous builder reviews.
Posted by Ted at 5:45 AM

July 15, 2010 | Facebook and FFcP
Many hours are spent in privacy mastering your craft as you learn to play an instrument and invest heartily in the discipline to develop better technique. Still, we like to play together, and often, learn together. We enjoy sharing the challenges and the successes, the problems and the tips to get us out of our ruts. In January of 2009, we joined the 21st century and started our own Facebook group, "Fretboard Yoga." If you have a Facebook account be sure to sign up; we're hoping to get even more participants to post their personal experiences about the benefits of this creative approach to exploring the fretboard, especially as it relates to the FFcP System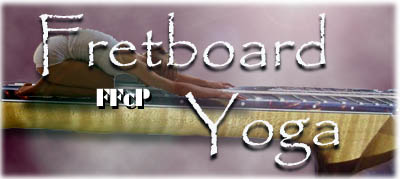 One common theme we've observed, the physical intensity of the exercises are something you need to start off slowly. With a modicum of discipline and commitment to 8-15 minutes a day, long range results are overwhelmingly impressive. Furthermore, we have yet to hear from anyone who spends more than six weeks on it complain about FFcP being a waste of time.
Check out the FFcP "Fretboard Yoga" group: FFcP Facebook Support Group

Posted by Ted at 7:39 AM

July 13, 2010 | Introducing Sanius Verantius from Croatia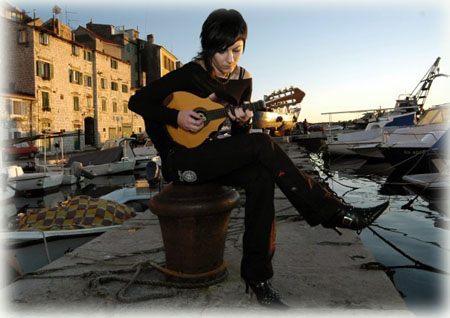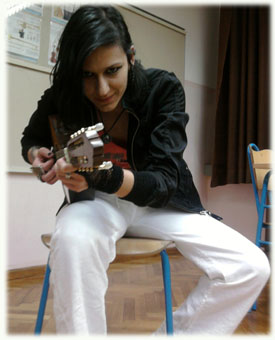 We've been introduced to an intriguing young upcoming eastern European artist, Sanius Verantius, born Sanja Vrancic in Sibenik, Croatia. A double threat on both mandolin and architecture, the young musician is also a graduate student at Zagreb University where she is only one exam away from being an architect.
She started mandolin at age 9, was playing in the Mandolin Orchestra Kresimir in Sibenik even as a child. She was largely self-taught, although of recent, she's had the good fortune of some more formal training with Professor Ugo Orlandi in Padua. In addition to her university studies, she rehearses regularly with the Mandolin Orchestra Sloga a couple times a week (more before a performance).
She looks forward to more opportunities traveling abroad when she completes her architectural studies, the end of a seven year obligation, but she's already had some experiences touring Europe, including winning recognition at several contests as a soloist.
Perhaps her most fascinating performances have been in a musical theatre group where she moves on and off the stage with some impressive playing and (literal) gymnastics. Below is a YouTube video documenting this that unfortunately doesn't capture the full artistic impression in person because of the low lighting:
View Video: Sanius Verantius (Sanja Vrancic) - Black Angel - Tchaikovsky Arabian Dance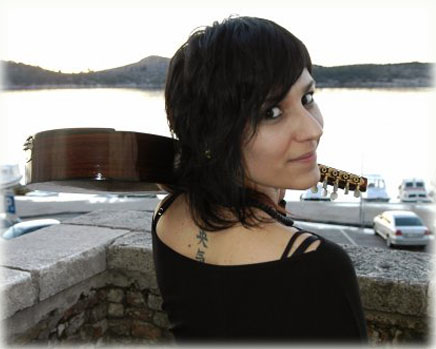 Interestingly, it's only been the last two years she has been able to read music. Her previous performing even in formal ensemble settings involved using only her keen ear and learning by rote. With this newfound skill, she now hopes to be able to record more mandolin-centered classical repertoire including pieces by 19th century Italian composer Raffeale Calache, devoting herself to music that challenges the specific technical skills of the mandolin.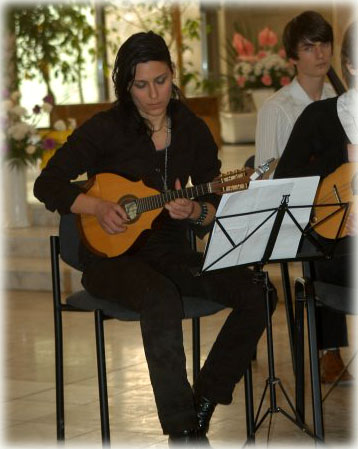 Her instrument is a hand-crafted Mate Papak, made specifically for her by the local guitar/mandolin builder, and has served her well. She currently seeking a build of an instrument more of the Calache style, and hopes for performance opportunities soon in resonant concert halls.
We were fond of her YouTube video of the Miles Davis' standard "All Blues" with Sanius and frequent performing duo partner, guitarist Marko Baljkas.

Enjoy video: View Video: Sanius Verantius (Sanja Vrancic) & Marko Baljkas - All Blues
Artist's Facebook page: Sanius Verantius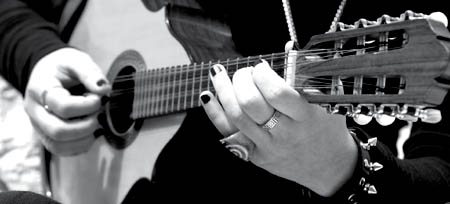 Posted by Ted at 5:20 AM

July 11, 2010 | Compose yourself: Getting it together on your soloing


In case you missed it, in our weekly Tips and Tricks section we offered a three-part series on improvisation, "Compose yourself" in which we looked at ways of injecting your solos with more sophistication. Sure, everyone just wants to lean back and blow once in a while, but many jazzers (and bluegrassers!) are prone to just letting the notes rip, with no direction or thought to the "whole" of their aesthetic statement. We propose these suggestions:
Antecedent/Consequent
Story Arcs
Course Correction
Each of these are simple concepts you can employ immediately, no matter what level you are playing. If you haven't already, check them out and see how you can get better in touch with your inner muse.
While you're there, check out some of the extra credit rabbit trails at the bottom of each article in the "Further" suggestions where we give related topics to further your path to jazz mandological excellence. If you like news feeds, use our RSS Tips links resource, too! http://jazzmando.com/tips/index.rdf

Posted by Ted at 7:57 AM

July 9, 2010 | More Palsmeier 5-string!
We mentioned the builder of staff contributor Mark Wilson's 5-string mandolin back on May 12th of this year, and now have the privilege of showcasing one of his own recordings (see audio link below). Gary Palsmeier is an incredibly talented Wichita, Kansas multi-instrumentalist fret musician who also dabbles in some building. From listening to samples of his craft, we'd hardly call him amateur. Below are some pictures of his amazing 5-string instruments: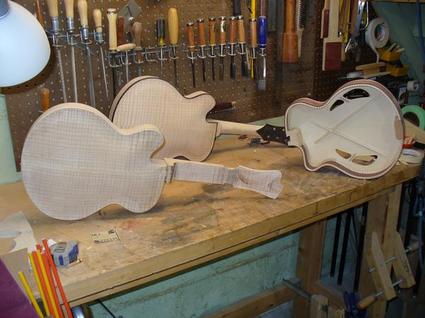 Enjoy this self-recorded interpretation of the 1941 Morty Palitz/Alec Wilder hit "Moon and Sand," originally recorded by Xavier Cugat & His Orchestra, performed here by Gary and his trio.
Listen:

Moon and Sand
Posted by Ted at 5:50 AM

July 7, 2010 | Notes on your fretboard. Coming out of nowhere?
The foundation of all we do here is based on our FFcP approach to the fretboard. It's straightforward and systematic, but it can be an investment of time not all are willing to sacrifice. Still the payback is huge and we want to reflect on the thoughts of our readers on their success stories from the exclusive FFcP materials and of course the culmination, our "Getting Into Jazz Mandolin" book. (In case you didn't already know it, we do sell it for a pretty good discount here on the site.) The recurring theme for most is that "now, the notes just seem to come out of nowhere."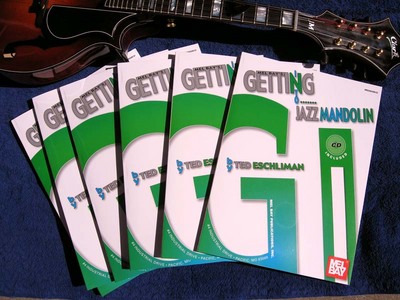 From you:
"One of the finest music instruction books EVER written and a must for any mandolinist. This reminds me that I haven't taken my mandolin out of its case in way too long...
Thanks Ted, for the effort and inspiration!"
Geoff
"Thanks! And did you come up with these? I can't get enough of them... so much so I can no longer feel my pinky, they are a tad addicting. Again, thanks!"
Alex
"I order a fair amount of books on the mando, but don't get around to study the techniques that much. Well, after reading your initial comments in which you "demystify" jazz (mando), it opened me up to not being anxious about learning it, so I have decided to go through your book in a systematic manner to begin learning the concepts, and committing them to "motor memory". I have been playing the scales in your book (which I learned studying the vioin for three years as a kid), but am now understanding the standard FFcP concepts. I know your book will help me to not have a fear of getting into jazz mando and not to be "phobic" about playing down the neck, and the like. Jazz has always been intimidating to me to try to get a handle on, even though I have always wanted to have a good grasp on it, because jazz mando is so cool"
Jim
"Just wanted to say THANKS for maintaining such a brilliant website. This site is a goldmine not only for mandolin players, but for any string players in general. I play guitar, classical and jazz mainly, and I've never found such a helpful site pertaining to technique and theory as this website, it's a gem. Anyways, thanks so much!!"
Harrison
"I play Celtic & Old time, for the most part, the melody. I've discovered that, after doing these exercises on a semi-regular basis, I can pick up my mando, and play the tune up the neck, starting in different positions, with hardly ANY thought or problem! Amazing!
Barb
I've been practicing the FFcP daily. Aside from the exercises to my fingers, by keeping everything fretted as long as I can, I've improved on my tone. But I think that the big lift it has given me is that I'm realizing that wherever I put a finger down on the fingerboard, I can easily play a scale. So it's getting me more comfortable with the fingerboard, which is a huge achievement.
John
"So far I have noticed similar benefits--greater fluidity, better tone, confidence that I can start a run on any finger. That alone has been well worth the price. My plan is to take the time it takes, do the work, and not have specific expectations. I think it can't help but to improve my playing, but I am curious to find out what my fingers and brain are going to be able to do with it as I progress thru the book. "
Laura
"This whole FFcP makes any key easier and it really let's a guy play wherever he wants."
Kirk
"Been working on these a lot lately! Tonight I was improvising while my buddy was playing the guitar and I was really focused on running the 3rds and 4ths. WOW! Lots of fun there. I was feeling soo...ah...Jethro! The 3rds almost always work on any given progression in that key, the 4ths were a little more picky but it wasn't long and my ear began to hear where they could fit. I was really struck how much I kept thinking of Jethro's sound when doing it. He must have used it in various ways pretty often. I will be listening for it with a more critical ear that's for sure! FUN, FUN, FUN!! "
Ken
"I can see this is something I am going to have to do. Oh lord, here we go again. Countless hours buried in the basement music room!"
Rob
"To me the revelation of studying FFcP is the way it's connecting technical exercises with musical understanding and ear training. I've become aware of what scale degrees I'm playing, not only in the exercises, but in my playing generally, and it makes it a lot easier to pick tunes by ear, or creating variations over tunes I know."
Erik
"I love FFcP. Probably no single practice technique has contributed to my dexterity and strength as a player. Thank you Ted!! God bless you and your family!"
Robert
Join the FFcP 'Fretboard Yoga' Facebook Group
Posted by Ted at 6:54 AM

July 5, 2010 | Mandolin Cafe hats now in red
We're all atwitter about the latest shipment of Mandolin Cafe hats--in red! No hiding this one, unless of course it's capping your cranium in a stadium full of Nebraska college football "Big Red" fans.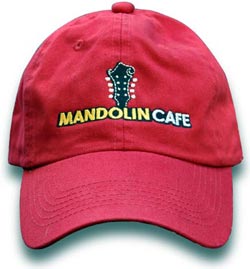 We had some fun last year with our "Where's the hat" Discussion Board thread during a Mexican Riviera cruise, but the sand colored chapeau is just so 2009.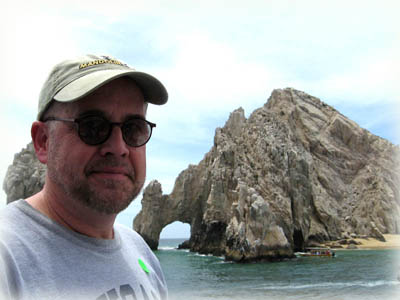 We're ready for red, and it's coming in the mail. Too bad the postman has the day off...
Get yours! Mandolin Cafe hats
Only $12 plus shipping.

Posted by Ted at 7:30 AM

July 3, 2010 | Berklee Acoustic String Festival - July 16-18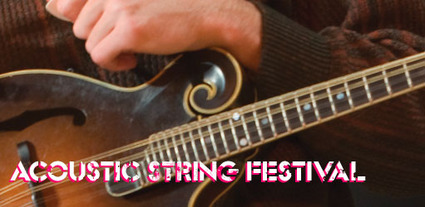 The Berklee College of Music will host their second annual Summer String Festival on July 16-18, 2010 on the Boston campus. New England attendees can expect three days of world-class instruction with some of the finest string musicians and instructors in progressive acoustic music. This year the program is extended beyond the traditional orchestral strings, violin, viola, and cello, now to include banjo, mandolin, and related instruments, and take the instruments into jazz and classical as well as bluegrass and various other folk styles.
Players will have the opportunity to study with and be coached by world-renowned mandolinist, and JazzMando fave, John McGann, and be trained in musical elements necessary to perform at a high level in a wide range of roots music styles.
Festival instructors:
John McGann - mandolinist and member of the Wayfaring Strangers, Rust Farm, and Boston Edge. He has performed with Darol Anger, Yoshihiro Arita, John Blake, the Boston Pops, Celtic Fiddle Festival, Seamus Connolly, Paddy Cronin, Séamus Egan, Bill Evans, Bruce Gertz, David Grisman, Martin Hayes, the Time Jumpers, Utah Symphony, and Stefane Wrembel.

Eugene Friesen - cellist with the Paul Winter Consort and one of the world's greatest improvising cellists.
Matt Glaser - author of four books on contemporary string styles, and well-known teacher and performer.
Rob Thomas - fantastic modern jazz violinist and bassist who has performed with the String Trio of New York and the Mahavishnu Project, among others.
Each day, teachers will help with topics such as harmonic development, sight-reading, rhythmic development in jazz, improvisational considerations, and string quartet coaching. At the end of the program, participants are given the opportunity to perform in one of the college's recital halls, in either solo or quartet settings. Enrollment limited!
Additional information:
Festival web site

Posted by Ted at 5:52 AM

July 1, 2010 | Austin Clark builder update
We first hooked up with Idaho builder Austin Clark back in 2007 when we reviewed one of his delicious cherry cola-burst two-point mandolins. Fit and finish was so compelling that we later contracted him to build a signature JazzMando instrument, the legendary Clark JM Two-point mandolin, which has now become an integral icon in our JazzMando branding. You can see it prominently on our home page to the left of our site logo.
Austin made some website updates last winter, and we wanted to make sure you take some time to explore some of the mouth-watering eye candy from past builds he's posted. We've had the pleasure of connecting several readers with his craft, and have always enjoyed picking up the phone and checking in with him over the years since.
Here are some samples: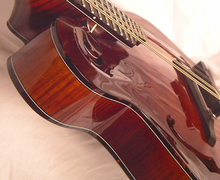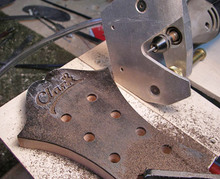 Click images for closeup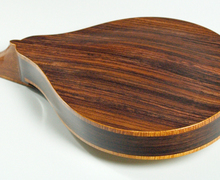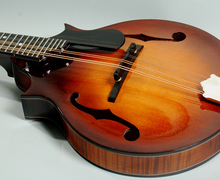 Builder's Website: Clark Mandolins
Read review: Clark JM Two-point

Posted by Ted at 7:24 AM