« Austin Clark builder update | Main | Mandolin Cafe hats now in red »

July 3, 2010 | Berklee Acoustic String Festival - July 16-18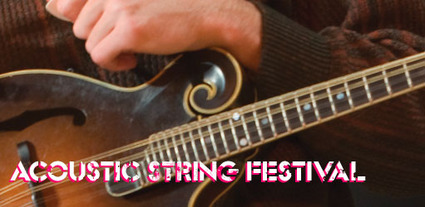 The Berklee College of Music will host their second annual Summer String Festival on July 16-18, 2010 on the Boston campus. New England attendees can expect three days of world-class instruction with some of the finest string musicians and instructors in progressive acoustic music. This year the program is extended beyond the traditional orchestral strings, violin, viola, and cello, now to include banjo, mandolin, and related instruments, and take the instruments into jazz and classical as well as bluegrass and various other folk styles.
Players will have the opportunity to study with and be coached by world-renowned mandolinist, and JazzMando fave, John McGann, and be trained in musical elements necessary to perform at a high level in a wide range of roots music styles.
Festival instructors:
John McGann - mandolinist and member of the Wayfaring Strangers, Rust Farm, and Boston Edge. He has performed with Darol Anger, Yoshihiro Arita, John Blake, the Boston Pops, Celtic Fiddle Festival, Seamus Connolly, Paddy Cronin, Séamus Egan, Bill Evans, Bruce Gertz, David Grisman, Martin Hayes, the Time Jumpers, Utah Symphony, and Stefane Wrembel.

Eugene Friesen - cellist with the Paul Winter Consort and one of the world's greatest improvising cellists.
Matt Glaser - author of four books on contemporary string styles, and well-known teacher and performer.
Rob Thomas - fantastic modern jazz violinist and bassist who has performed with the String Trio of New York and the Mahavishnu Project, among others.
Each day, teachers will help with topics such as harmonic development, sight-reading, rhythmic development in jazz, improvisational considerations, and string quartet coaching. At the end of the program, participants are given the opportunity to perform in one of the college's recital halls, in either solo or quartet settings. Enrollment limited!
Additional information:
Festival web site

Posted by Ted at July 3, 2010 5:52 AM