« November 2010 | Main | January 2011 »

December 30, 2010 | Winter Delays
From the CNN Photoblog website, we found this shot intriguing. Guess if you are going to be stuck somewhere for several hours, having a mandolin to pick would cushion the blow.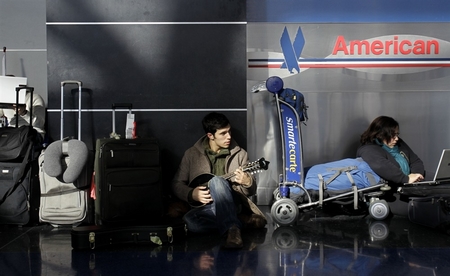 Winter storm delays transform airports into strangely intimate settings. Carissa Ray writes: "I'm sure these travelers would rather be elsewhere, but it's interesting how snuggly they're able to settle in and ride out the flight delays when faced with little other option."

We hope you made it to your destination for your holidays.
Posted by Ted at 6:29 AM

December 28, 2010 | Chris Acquavella; cosmopolitan mandolin
This fall marked the introduction of a unique blend of classical, folk/ethnic music, and jazz mandolin in a CD entitled "Duo LaRe," from bowlback expert Chris Acquavella. Paired with guitar, and occasionally infused with percussion and cello, the San Diego based artist has fashioned his own unique signature sound, in his words, "combining jazz & classical with folk traditions from across the globe." He clarifies, "I'm not a 'jazzer' so it wouldn't be smart to identify myself as one. My musical partnership with jazz guitarist, Nate Jarrell is what pulls me in that direction. At the same time we wanted something ethnic and earthy sounding."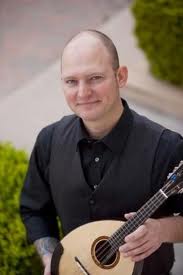 We discussed with him the difficulty of approaching the stereotypically pristine nature of classical mandolin technique with its characteristic "cleanliness" and submersing it into the underworld of jazz, known for it's soulful but gritty execution. "Duo LaRe isn't really about creating a standard jazz sound." We concur, but the collection of songs, some even original compositions is if nothing else, an incredible study in good mandolin technique.
This should be no surprise, as an alumnus of the UK's prestigious Trinity College of Music, graduating with honors, we would expect no less. An invitation to premier his new material in the October CMSA, the musician has sandwiched a full concert schedule midst his demanding teaching responsibilities.
We were flattered to hear he credits some of our closed pattern scale techniques from the GiJM book in his repertoire. That's a pretty high honor coming from one of the United States' most acclaimed mandolinists. He's also expressed an interest in obtaining a jazzbox mandolin; we'd love to see him hook up with a premier builder looking for some world class exposure.

We look forward to hearing more from this pioneering artist!
Purchase CD: Duo LaRue
Read Mandolin Cafe Interview 10 Questions For Christopher Acquavella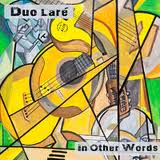 Artist website: Chris Acquavella.
Posted by Ted at 5:34 AM

December 26, 2010 | Jason Anick Trio; Something
Swing fiddle specialist Jason Anick has been logging in some incredible video performances on his YouTube account with some especially tasty electric mandolin. It's really not fair someone should be as technically eloquent on a pick as he is with a bow. The Boston based 25 year-old virtuoso has recently been touring with our friend, world premier guitarist John Jorgenson, so he comes with a pretty good pedigree.
We were treated to a sneak preview of his most recent recording "Sleepless," an outstanding collection of Gypsy Jazz and some pop, scheduled for official release next week. We'll bring you more feedback on that soon, but meantime, get a sample of his expressive emando talents on this trio rendition of the Beatles' "Something."
View video link: Jason Anick Trio; Something

Artist website: Jason Anick MySpace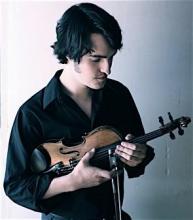 Posted by Ted at 8:02 AM

December 24, 2010 | Festivus. For the rest of us.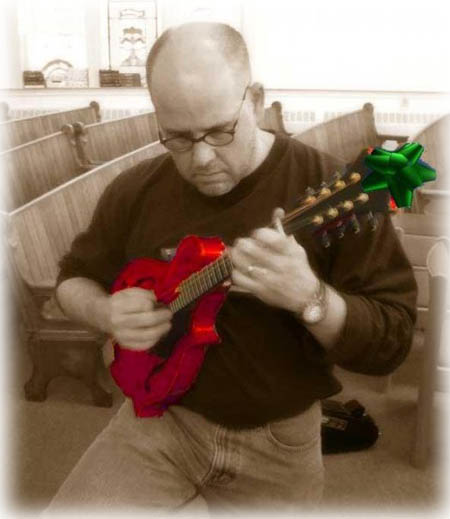 Since it's Christmas Eve, we sent the JazzMando staff out early so they could spend a little extra time with their families.
Of course we know really what they are going to do is find a quiet corner alone in the basement and pick some carols, but that's okay. It'll put them in the spirit for spending the holidays with kin. The in-laws and the out-laws.
We'll leave you with a favorite video from the Seinfeld show. Have a merry one, whether it's driving around town to see Christmas lights, drinking a little egg nog, or participating in the Feats of Strength.
Video link: The Story of Festivus


We'll be going to services later this afternoon to celebrate the real "reason for the season."
Posted by Ted at 6:01 AM

December 22, 2010 | Floor Model JBovier 4-string emandos. Deal!!!
If you're wanting to treat yourself to a sweet deal before Christmas, here's something that will truly electrify you! As of right now, three JBovier electric 4-string mandolins are available, two EMC (Mandocaster) and one ELS (Leo Smith) models are ready to put in your shopping cart for under $550, with gigbag. We know firsthand this is a reliable dealer, and other than a few fingerprints and pickmarks, these instruments are virtually brand new.
There were four yesterday, and now only the three are left.

Last chance: Floor Model JBovier 4-string emandos
We don't expect at this price they will last long.
Read JazzMando review: JBovier Emando
Full disclosure: JazzMando site owner has a financial interest in this store.
Posted by Ted at 5:02 AM

December 20, 2010 | Giant Steps; 'ii V7 I' Lab
One of the all-time great studies in 'ii V7 I' progressions is the classic John Coltrane tune, "Giant Steps." A virtual "rite of passage" song for the jazz student, this manifests rapid-fire 'ii V7 I' changes at light speed. It's fun to try, and even for the beginner at slower a tempo, the opportunity to see it unravel visually in action is quite an education.
There's a great Dan Cohen YouTube video that presents not only the tune, but written transcription of some of 'Trane's own solo riffs. Take some time to watch this.
View video: Giant Steps by John Coltrane
Get out your Circle of Fifths. Fasten your seatbelt!

i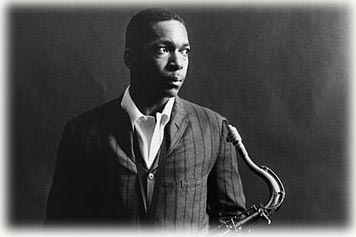 "You can play a shoestring if you're sincere."
- John Coltrane

Posted by Ted at 5:01 AM

December 18, 2010 | iPhone, iPad, iPod Touch shortcut tip
Okay, so those of you who don't already own an iPhone or iPad might be getting a little annoyed with the way we've been raving about these devices, but these are seriously more than just toys. Even the iPod Touch is a handy gadget for many musical apps, and we use the unRealBook for most rehearsals and performances, and refer to the iRealBook for its enormous wealth of jazz standards' chords.
The latest tip comes from our friend and mentor, Scott Tichenor over at the Mandolin Cafe who showed us how to create a desktop icon for sites you want immediate access to from the home screen. (Of course JazzMando would be at the top of your list...) With the recently released 4.2 OS and the ability to store icons in folders, this will be especially useful.
Here's a screenshot of what you can do, and Scott's instructions how to set it up from Safari on your device: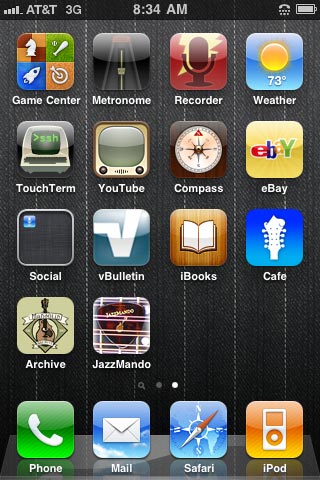 Open a web site in Safari (the iPhone browser)
Select the middle icon at the bottom of the screen (the one with an arrow)
Select "Add to Home Screen"
Wait for a few seconds and the custom icon will appear
Rename the shortcut if you wish (We suggest keeping it short)
Click the "Add" button at top right. Done!
More information: Mandolin Cafe
Posted by Ted at 5:42 AM

December 16, 2010 | Holiday Clarks
This will drive you crazy, mega superstar builder Austin Clark has just released some compelling pictures of his most recent builds. Somebody's getting something nice under the tree this year! Master of premium tonewoods and eye candy finish, the Idaho craftsman has outdone himself once again.
View more pictures of Austin's "Holiday" pictures on Facebook: Holiday Clarks
Sweeter than a frosty chilled mug of Christmas eggnog...
Builder website: Clark Mandolins
Read review: Signature Series Clark JM Mandolin

Posted by Ted at 9:17 AM

December 14, 2010 | Ship in time for Christmas--JM family strings
Here's a Christmas idea for your favorite mandolinning friends, introduce them to the warm tone and smooth comfort of JM family strings. We pride ourselves on shipping everything next day, but this is a busy time of the year for Mr. Postman. Assure your Yuletide arrival by placing your order today.
JM11 mandolin strings were where everything started in the series. Next we branched out into the mandola with the JM13 JazzDola sets, same rich sound and lush touch to the hands and fingers. Later, we electrified with our ball-end JM10B sets. These come in 8-string, but you can use them on a 4-string and have a back up set.

Canadians get the same no-shipping charge deal on these, and outside of North America we ship US First Class International Postage for an additional $7.00. Check them out in the JazzMando Merchandise Center.
Purchase information:



JM11 JazzMando JM11 Flatwound Mandolin Strings


JM10B JazzMando JM-10B Ball-end Flatwound Mandolin Strings


JD13 JazzDola JD13 Flatwound Mandola Strings


Posted by Ted at 6:00 AM

December 12, 2010 | Baby It's Cold Outside. Homer & Jethro
Windchills of minus 25 F here at JazzMando HQ have us in the spirit for seasonal winter music, and a perfect excuse to bring you a classic video of one of the most influential mandolinists of our time, Jethro Burns. The award winning comedy team of Homer and Jethro brought us not only knee-slapping humor, but incredible picking as well.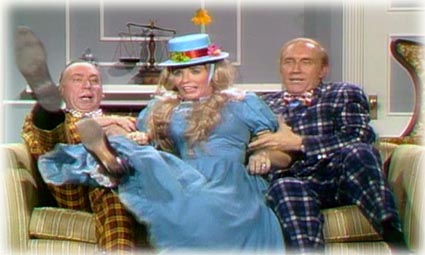 Here's a tongue-in-cheek 1971 rendition of their original 1949 performance of "Baby It's Cold Outside" featuring the dynamic duo's peculiar comedy and country legend June Carter (Cash).
View Video: Homer and Jethro, Baby It's Cold Outside
Posted by Ted at 7:16 AM

December 10, 2010 | December Mandolin Sessions: Shifting
Ever wonder how the master mandolinist achieves fluidity, moving seamlessly up and down the neck of the instrument? Shifting proficiency is a skill developed over time and we break down the learning process into achievable bite-size chunks in our latest Mel Bay Mandolin Sessions article, "Getting Shifty."
FFcP is a widely lauded approach for fretboard competence, but limited to just one octave, you really need to not only move everything into the higher frets, but learn the transition tricks, moving between positions without losing tone or power. Check out the latest December entry.
View article: Moving up the fretboard: Getting Shifty

Help us with a little job security; if you like the article give us some public warm fuzzies in the response form at the bottom of the page.
More Mandolin Sessions articles: Jazz Mandology

Posted by Ted at 5:26 AM

December 8, 2010 | "Nothing Serious" Jazz with Bryce Milano
We've mentioned this young talent before, having met Bryce Milano at Rigelfest in 2005 while chaperoned by father, Joseph who actually hailed not far from JazzMando headquarters west of Lincoln, Nebraska. Bryce has done well under the tutelage of world renown mandolinist, Mike Marshall and a connection with jazz educator/premiere violinist Darol Anger and String Nation.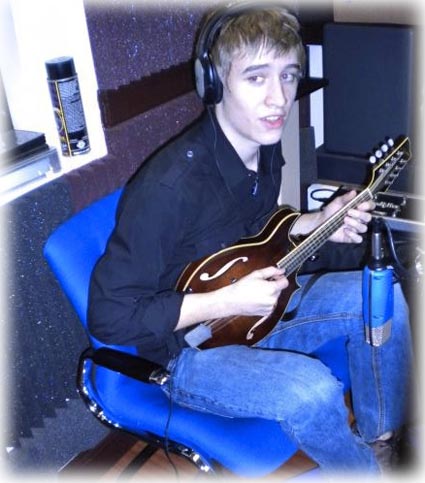 Bryce's recent music incarnation has him hooked up with some fabulous Boston area musicians in a Jazz/Latin/Samba group called "Nothing Serious." The band name a bit tongue in cheek, these boys are seriously good. Their MySpace page has some sample acoustic mando-fusion recordings well worth your time to explore.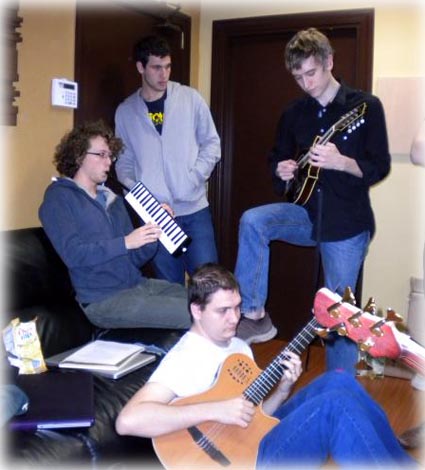 Keep an eye on these guys!

Enjoy band MySpace page: Nothing Serious
Genre: Jazz / Latin / Samba
Location: Boston, Massachusetts, United States
Posted by Ted at 9:52 AM

December 6, 2010 | Lara and Reyes, "Navidad"
Christmas albums performed on acoustic instrument can be timeless, especially if produced exceptionally well. and even better when the project resides in that delicate compromise of tradition and ear-tickling compositional freshness. Such is the case with a now ten-year old project by the Latin-Salsa fretted duo of Grammy nominated Lara and Reyes entitled "Navidad." Our friend and multi-instrumentalist Sergio Lara recently reminded us of this project that many mandolinists might have passed up the last decade, expecting this to be exclusively guitar.
That would be incorrect.
The eighteen song collection of Yultide favorites is packed with the pristine mandolinning on Lara's cira 80's Gibson F5L, backed by guitar partner Joe Reyes. Sonically crisp and executed with a combination of precision and glee, this is a great CD to put in the family Christmas rotation every year. Who can not like a quality assortment of acoustic Christmas favorites?
Purchase information and/or download: Navidad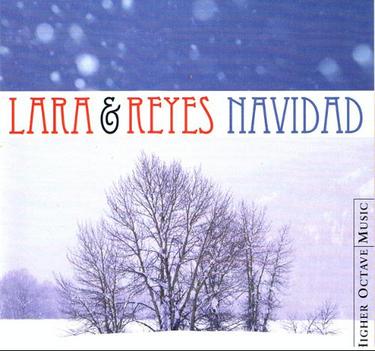 TrackList:
01. Winter Wonderland
02. Santa Claus Is Coming To Town
03. Have Yourself A Merry Little Christmas
04. Away In A Manger
05. White Christmas
06. God Rest Ye Merry Gentlemen
07. Silent Night
08. The Christmas Song
09. Feliz Navidad
10. Frosty The Snowman
11. Silver Bells
12. What Child Is This?
13. O Come All Ye Faithfull
14. Angels We Have Heard On High
15. Rudolph The Red Nosed Reindeer
16. Let It Snow
17. We Wish You A Merry Christmas
18. Auld Lang Syne

Posted by Ted at 5:40 AM

December 4, 2010 | Book plug: "Getting into Jazz Mandolin"
We have some great free resources here on the site, but if you really want something in your hands that is both systematic and comprehensive, consider a purchase of "Getting into Jazz Mandolin." Still a strong Mel Bay best-seller, you can have a copy mailed to you direct from the author (at a discount, even!), either for your own personal use, or you can spread the love and give it as a generous and thoughtful gift to your mandolin playing friends.
Rectangular-shaped and easy to wrap, this will bring joy and fretboard mastery (sort of the same thing aren't they?) to anyone willing to invest a little time in the FFcP based exercises as they are laid out in the context of unraveling jazz. However, this is not just for the jazzer, anyone seeking to leave the world of cowboy chords, let alone the key of G, will find this approach useful.
Use our handy shopping cart and we'll drop this in the mail US Priority next business day.
Purchase information: Getting into Jazz Mandolin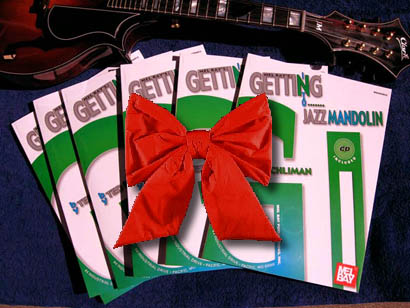 Getting into Jazz Mandolin $15.95
What this book offers:
A clear, consistent course progression. The player starts with something already known (the Major Scale) and develops patterns (FFcP) that can be intuitively expanded. Jazz variations are introduced incrementally, and by the end of the book, the player should be relatively comfortable improvising.
Clear language. Advanced music theory is explained with unpretentious prose, uncomplicated terminology and good humor. A mandolinist could simply play through all the exercises, and at very least, get more proficient with the fretboard, at best build some higher level jazz vocabulary.
Supportive Audio. The 70-minute CD included gives audio examples, as well as limitless opportunity to practice and jam with the exercises. An additional web-based audio page on the JazzMando.com website, Webtracks" offers expanded opportunity to hear and interact with even more sound tracks and professional artists' interpretations of the music and concepts.
Tab and notation. Exercises are written in both standard notation and mandolin tablature to communicate proper fretboard positions. Fingering markings are included to suggest effective finger placement.
Purchase on the JazzMando website $15.95, plus domestic US Priority Shipping, only $21.20 domestic or Canadian shipping. International orders add $10. Click above link to access shopping cart.
Posted by Ted at 5:22 AM

December 2, 2010 | Hill Country Stringworks
We first reported on the craftwork of north Texas woodsmith, Doug Edwards over two years ago. His McClung Armrests have been in very high demand since, and we were fortunate enough to get in line for a custom piece for our Clark JM mandolin. Needless to say, we are thrilled with the aesthetics and no surprise, functionality, this being our fourth personal rest.
His unique concept in armrest design, these are angled, much like the angle of the strings from the tailpiece to the bridge. The result is better hand position, control, and comfort. He uses a variety of woods, dyes, and shapes/sizes so most are unique in appearance, but all have the same function. He can make them Right or Left Handed, in a myriad of woods and with custom inlay as you can see pictured below: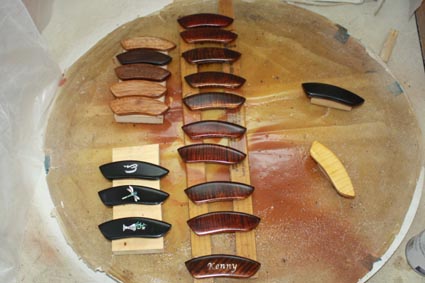 This is the piece he created for the site administrator.
Excellent work. Highly recommended!

Previous article: McClung Armrest
Website: Hill Country Stringworks
Posted by Ted at 6:23 PM