« Christmas FX | Main | Chris Thile - Bach: Sonata No. 1 in G Minor »

December 26, 2013 | 2013 Year in Review
We always like to look back and review the year's events and accomplishments every December. Here's a short list of what we considered important.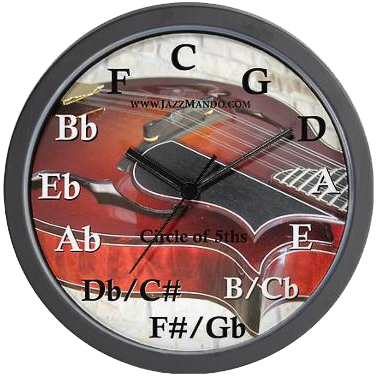 Circle of 5ths Wall Clock Cherry-Colaburst $18.99
We stole an idea from the internet last January and made it our own, the JazzMando "Circle of Fifths" clock. Two different styles are available, one with the classic Clark JM custom mandolin, the other the edgy blue-burst Sorensen Sprite JM. Either would adorn your studio well. In general we've started using our JazzMando CafePress store for more logo product options. Look for us to expand on this in 2014.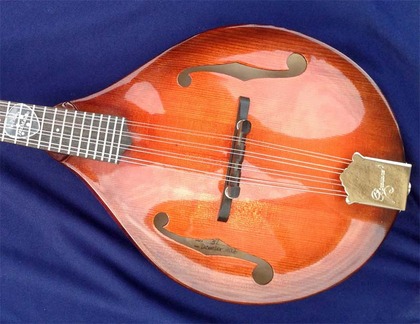 Girouard jazz voiced A-body mandolin
In February we became more intimately acquainted with the craftsmanship of New England builders Max & Lauri Girouard, who submitted a lovely Girouard jazz voiced A-body mandolin. The husband and wife team continue to develop a national reputation for quality instruments at very attractive pricing. In March we got our hands on one of Fender's new 4-string Mando-Strat electric mandolins. With Gibson abandoning the Epiphone mandobird several years ago, we were happy to see this happen, although we're hoping to see more finish options in the future.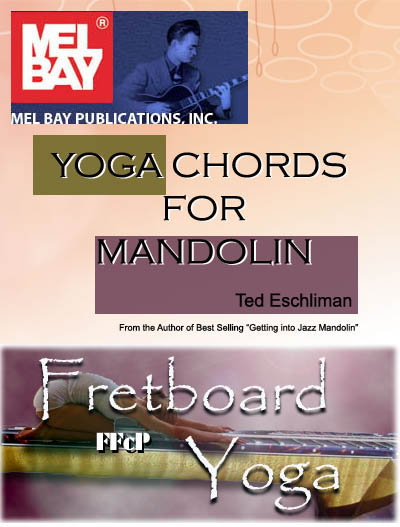 We had a little fun April 1st with our Yoga Chords for Mandolin spoof. (Yes, that's right. It was not real.) In May we tackled a series on 5-string chord pairs. Because these are 3-note voiced, they also work well for the CGDA tuning of mandola and tenor guitar. We started with the 'i7b5 V7' pairs and worked our way into majors 'ii7 V7 I" later in June. Be sure to check out the free PDF chord sheet downloads. They are pure gold.
Summer was great for jazz mandolin recordings, and super hat trick of Dave Gross's 'Mandology, , Don Stiernberg's 'Bandoboppin'', and Oklahoma Eicher family's self titled 'Mischievous Swing'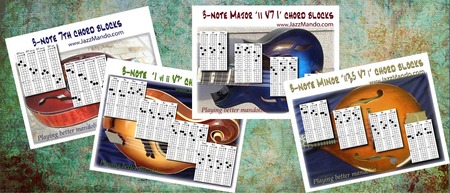 JazzMando 3-note chord "Playing" cards
In July we introduced in the Merchandise Center a helpful quartet of JazzMando postcard sized "Playing Cards." The notion was to create a set of transposable 3-note chords you could carry as cards in your case and put on your music stand. They continue to be a best seller.
August continued with a terrific jazz mandolin compilation from Tom Bekeny, 'Jazzolin' and we got our hands on the new D'Addario 2nd gen NS Mini headstock tuner. Not so much jazz, but it was also the month Chris Thile released his 'Bach: Sonatas & Partitas 1'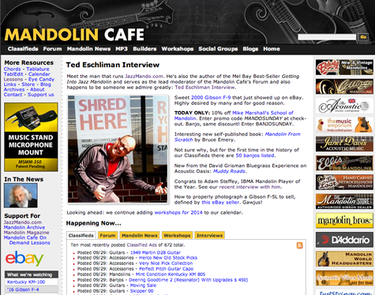 September saw the honor of our JazzMando site creator Ted Eschliman Interview on the world renown Mandolin Cafe website.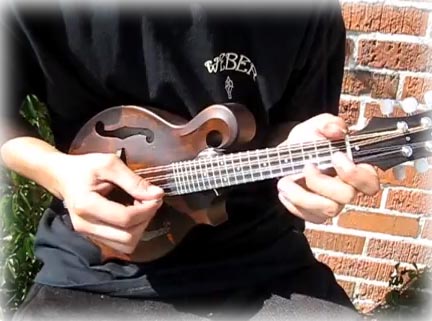 We got our hands on another interesting instrument and reviewed the new Weber Gallatin Soprano Mandolin, and were pleasantly surprised by the release for Broadway pit veteran fret Chris Biesterfeldt and his insanely great "Urban Mandolin" We'd like to claim being one of the first to get the word out on this amazing musician's mandolin talent.
We finished strong with December's review of JazzMando fave Steve Sorensen's epic new design, the 'SXS mandolin', of which you can get a full page picture in our official 2014 JazzMando Calendar.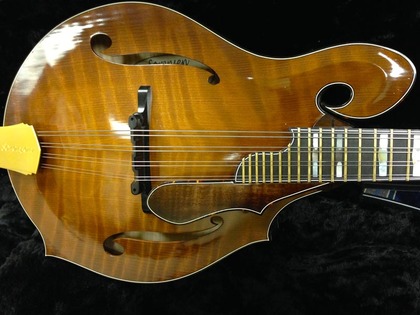 Of course their was some sadness, we had to bid adieu to the 5-year long streak of JazzMando JM11 flatwound strings. It was with deep regret we had to stop making these, but we're content folks will find similar satisfaction with D'Addario FW74 flatwound strings we helped develop.
It was a good year, and we're hoping for even more success in 2014!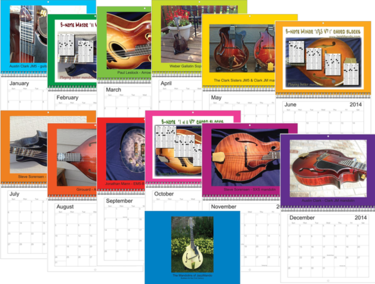 2014 Calendars, $19.95 shipped US Priority

Happy New Year, and a heartfelt thanks for your support!
Posted by Ted at December 26, 2013 6:15 AM