« If you're new... | Main | Summer NAMM coming up »

June 20, 2013 | Dave Gross and Mandology
This has been a fantastic spring for mandolin jazz. First it was The Eicher's Seine River vs. red dirt mastery of the Django jazz "Mischievous Swing," followed nearly simultaneously by another great installment of Don Stiernberg's traditional jazz "Mandoppin!" Now, a new player on the scene, the competent 8-string stylings of New Jersey native Dave Gross and a tight gypsy jazz ensemble in "Mandology."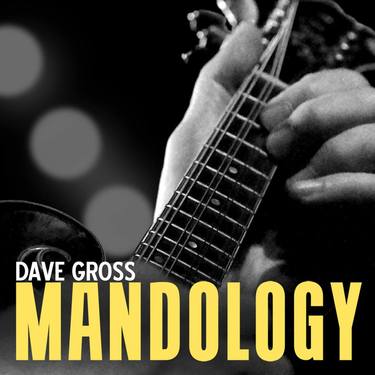 Gross plays with great tone and authority in an 11 song collection of delightful toe tapping acoustic string jazz, both Django classics and original compositions. Accompanied by guitarists Olli Soikkeli and Luke Hendon, and upright basist Ben Ruben-Schnirman his mandolin prowess is also rounded out by the convincing Grapelli-like stylings of jazz fiddler Rob "Bobby Hawk" Hecht . The five do a terrific job of maintaining the integrity of the genre, the playing is clean and vibrantly energetic.
We look forward to hearing more from this group in the future!
Selections:
1. Delaunay's Dilemma
2. Cool It!
3. Jelly Bean Bounce
4. Fish Fry Scam
5. Joseph! Joseph!
6. Coquette
7. Caravan
8. J'attendrai
9. Visitation
10. It Had to Be You
11. Seven Come Eleven
Purchase information:
CD Baby: Mandology
iTunes: Mandology
Facebook Page: Mandology
Video sample: "Cool it!" by Dave Gross and Olli Soikkeli

Posted by Ted at June 20, 2013 6:12 AM