« New from John Baxter: Chordtunes | Main | Dave Gross and Mandology »

June 18, 2013 | If you're new...
We get new readers all the time and we want to make sure on your first few visits, you're rarely intimidated and compelled to dig deeper. Questions like this one from Josh: After plunking around on my own with fiddle tunes and jug band stuff on and off for years, I have decided to take playing seriously. This may be biting off more than I can chew--I can't read standard notation, and my theory is weak. Where do you think I should start?"
Our answer is in two parts. Best place to start (and it's where the "Getting Into Jazz Mandolin" book starts) is to get off the dependence on open strings and prepare for movability about the fretboard. The FFcP exercises will get you on your way. Plan on spending several weeks:
FFcP Studes (especially the Introduction.)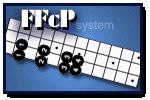 A few 'ii V7 I' chords will help:
Major 'ii7 V7 I' 3-note Mandolin Chord Blocks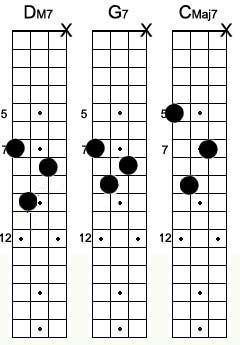 The rest you can pick up in the book:
Getting Into Jazz Mandolin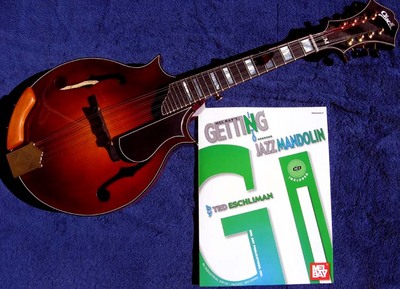 Posted by Ted at June 18, 2013 4:27 AM