« New 3-note Mandolin Chord "Playing Cards" | Main | John Knutson Luthiery announces the return of the Songbird mandolin »

April 1, 2013 | Introducing our 2nd book! Yoga Chords for Mandolin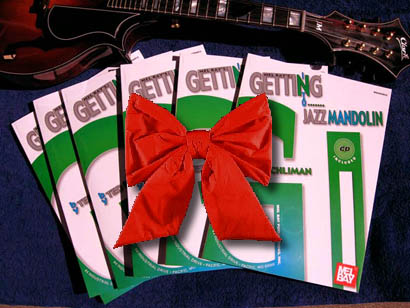 After several years of positive reinforcement and prodding, we've finally released our follow-up to the best selling Mel Bay book "Getting into Jazz Mandolin!" Much of the feedback has come from outside the jazz world, particularly demanding more lessons and exercises with the exclusive FFcP (Four Finger closed Position) approach to fretboard mastery. In addition to the vast potential in playing beyond the cowboy chord keys and open drones in G, D, and A, many have found the physical benefits of using the fourth finger and the calisthenic improvements with hand strength and finger flexibility.
We've taken the same approach to linear fretboard freedom and have gone vertical!
Chords, Chords, Chords!!!
How many times newbie mandolinists have complained about the torture and cramping of the G-chop chord. We've developed a 48 page book to systematically stretch and supercharge your chord voabulary and playing. Introducing "Yoga Chords for Mandolin."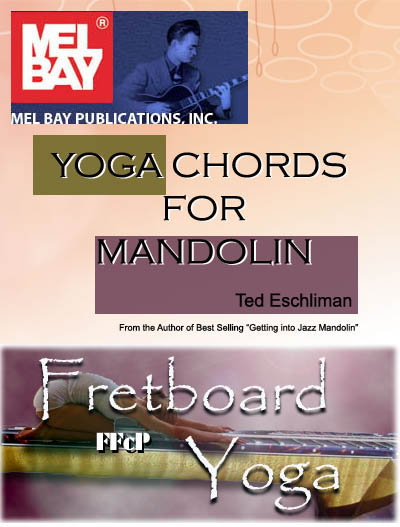 Not only bluegrass chords, you can tackle fearlessly some of the more perplexing jazz vocabulary with this system. G#9b13?
No problemo.
Sample page from the 'ii V7 I' section: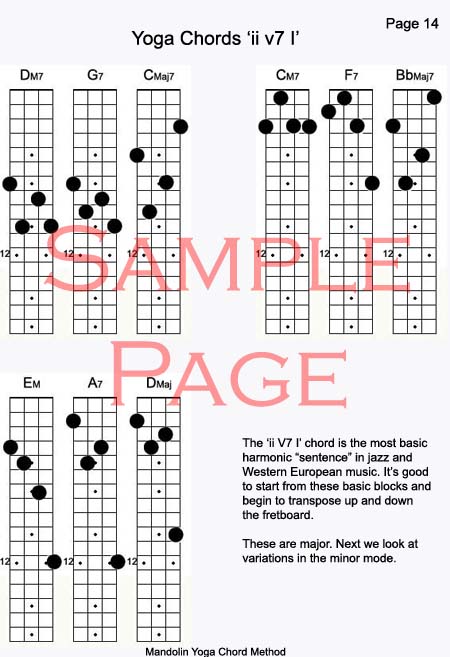 Order your book and start stretching today!
Purchase information: Yoga Chords for Mandolin
Posted by Ted at April 1, 2013 4:53 AM