« Introducing our 2nd book! Yoga Chords for Mandolin | Main | What is a Sus chord? »

April 3, 2013 | John Knutson Luthiery announces the return of the Songbird mandolin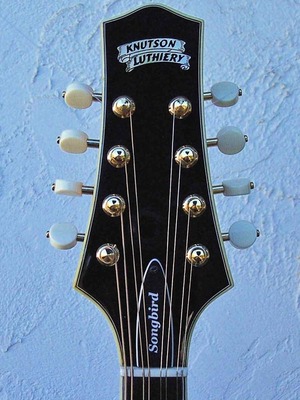 After spending the last 2-1/2 decades focusing on the Messenger upright electric basses and arch top and flattop guitars, California builder and instrument innovator John Knutson is resurrecting an enhanced version of his 1980s classic "Songbird" mandolin. Around two dozen of these were built in that decade and you can see pictures of the original design on his website.
Knutson reports, "I find that such outside designs are much more accepted now than back in the day, so I think my timing is right. I have two custom orders and it feels really good to be playing mandolin again."
Songbird Archtop mandolin 2013
Also of interest is his exclusive instrument pickups. He reveals, "I am involved with a new transducer type pickup that is revolutionizing live sound in all its applications. Up until now we have focused on the upright bass, and nylon, archtop, steel string and resophonic guitar applications. Mandolin is in the works and I'm developing the application for that and moving toward the final production model. These pickups are transparent sounding, totally directional and non-microphonic, quack free, and dynamically like playing acoustically even at extreme 80db soundlevels, and very high tech."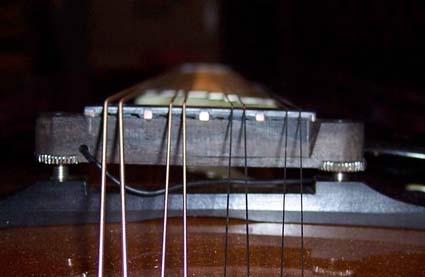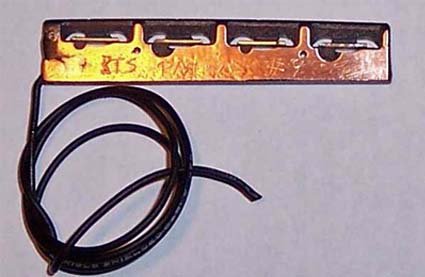 We'll be excited to review one of the Songbirds soon. Meantime, check out some of the archive pictures on John's web site.
More information: John Knutson Luthiery
Posted by Ted at April 3, 2013 4:33 AM