« Bach (plus!) for Mandolin | Main | About D'Addario FW74 flatwound mandolin strings... »

July 29, 2013 | The end of JazzMando JM11 strings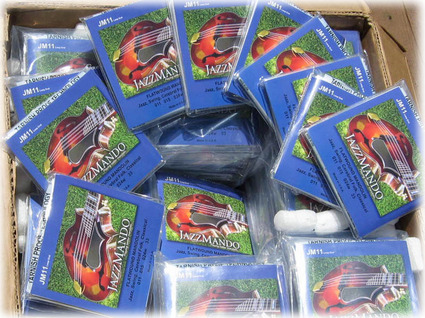 With bittersweetness, we're announcing that our signature JM11 flatwound mandolin strings will no longer be produced. These have developed a dedicated following, and though over the eight years we've sold them we've had a few batch quality issues, they've met the test of satisfaction and reorder.
APOLOGIES, BUT THE BULK CLEARANCE SPECIAL IS OVER. WE ARE OFFICIALLY SOLD OUT OF JAZZMANDO STRINGS, NOW.


For those that do like loop-end flatwound strings, we recommend the D'Addario FW74 string set. We worked personally with D'Addario R&D team in developing the best gauging. We're confident they will replace the JM11 strings adequately.

Posted by Ted at July 29, 2013 3:23 AM