« Mandolin Chord "Playing Cards." 3-note chords | Main | The end of JazzMando JM11 strings »

July 27, 2013 | Bach (plus!) for Mandolin
Many share our inarguable opinion that some of the greatest music ever penned was by J.S.Bach three centuries ago. The combination of math and aesthetic, the simple line within a complex harmonic progression, this musical genius shaped Western European forever. Any jazzer would do well to poke around under the hood of his mastery of the 'ii V7 I' progression. As a matter of fact, you'll find about any Bach lends itself to a swing feel.
We recommend the advanced beginner pick up Robert Bancalari's"J.S. Bach for Mandolin" as a starter. A compilation of suites, sonatas and partitas, the music fits the fingers and the mandolin's 5ths tunings. They can be therapeutic for the soul as well as a noble challenge for the serious hobbyist's sight-reading skills.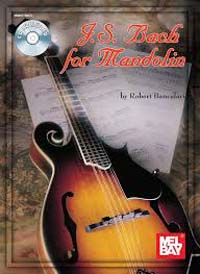 Purchase information: Mel Bay J. S. Bach for Mandolin
While you're poking around there, check out Oliver Waitze "Bach for Mandolin".
Purchase information: Oliver Waitze "Bach for Mandolin"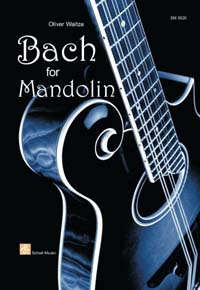 ---

If you want to go deeper into classical, these books are worth a look, too:

Mel Bay Baroque Music for Mandolin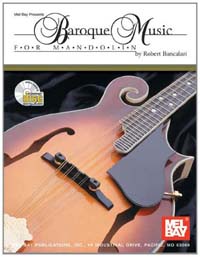 Mel Bay Renaissance Solos for Mandolin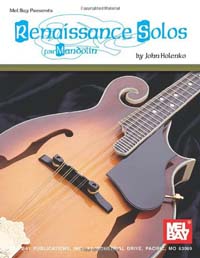 The Classical Mandolin (Early Music Series)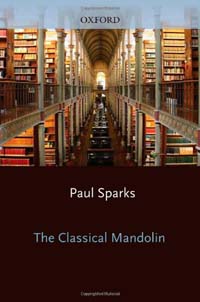 Vivaldi Concertos for Mandolin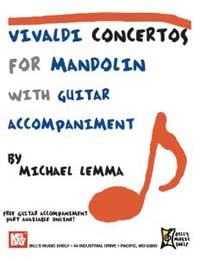 Telemann for Mandolin: 72 Compositions from the Works of Georg Philipp Telemann Arranged for Solo Mandolin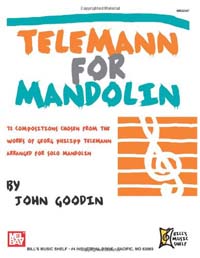 Go for Baroque!
Posted by Ted at July 27, 2013 11:22 AM