« July 2015 | Main | September 2015 »

August 25, 2015 | Stellar chords.
Music theory tends to come to life better in context than the dry mathematics approach often associated with the understanding the structure in music. Such is the case with comprehending the m7b5 chord, the "Dominant Prep" in minor keys. Think minor 7 chord, but flat the 5th. (AKA, half diminished 7th.)
Better, run through the Victor Young Classic "Stella by Starlight" and you encounter a chain of the haunting 'iiv7b5 V7" pairs to stretch fingers and acclimate ears in real time. Real world, not just theory.
We ran a lesson in April 2013 in our Tips and Tricks column worth revisiting, "Stella by Starlight 'iiv7b5 V7' Fun." Take some time to play through this and see how knowing a few extra of these pairs can enhance your playing. Of course once you have a handful of inversions down, you can play them up and down the mandolin fretboard like a Boss.
Lesson Link: Stella by Starlight 'iiv7b5 V7' Fun.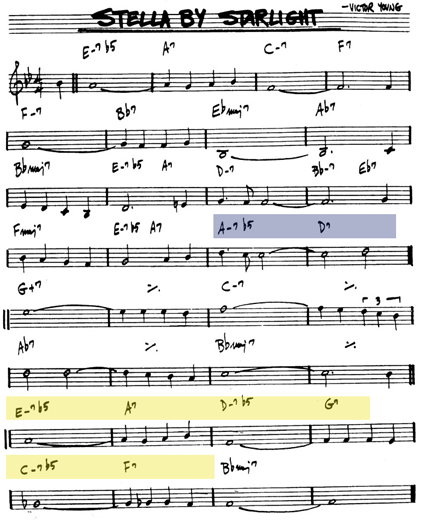 Posted by Ted at 5:42 AM

August 16, 2015 | A decades-long love affair with an old-fashioned instrument
Portland has its hipsters. Seattle has its coffee. Lexington, NC has its BBQ.
Being only a three hour drive away, we were already aware that the Mecca of Mandolins is in Lawrence, KS., and a recent article at Lawrence.com confirms this. You already knew about it being the home of the Mandolin Cafe and mentor/best friend Scott Tichenor, but there's a well-documented history that goes even before his arrival. Literally more than a century.
Well worth the time reading:
Mandolin mecca: Tracing Lawrence's decades-long love affair with an old-fashioned instrument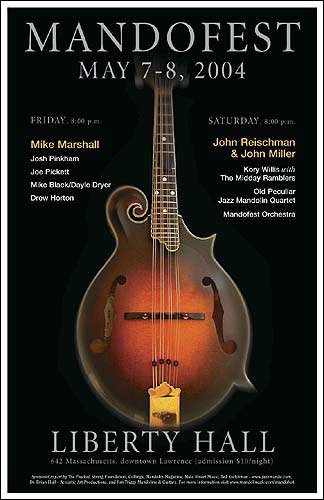 Posted by Ted at 5:51 PM

August 12, 2015 | Jacobson Nautilus available
Yikes! This gem just popped up on the Cafe Classifieds, a rare unclaimed mandolin by Georgia builder Marty Jacobson. Described as packing "good power and a wealth of high end harmonics," this ovalish hole A-body would be a one of a kind with its Art Deco cosmetics and aesthetic panache.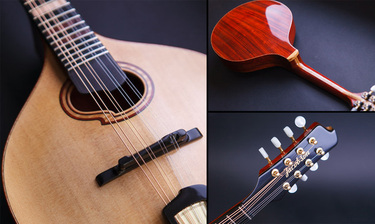 We reviewed another of his signature Nautilus instruments, a black face mandolin beauty last spring. This is a builder to keep your eye on. We expect him to continue to make a significant impact on the state of modern mandolin building.
View ad: Jacobson Nautilus #40 - Spruce Over Padauk Oval Hole Mando
More pictures and sound clips.
Read archive review: Jacobson "Nautilus" A-body Mandolin
Posted by Ted at 6:03 AM

August 6, 2015 | It's back! The Turbotune Peg Winder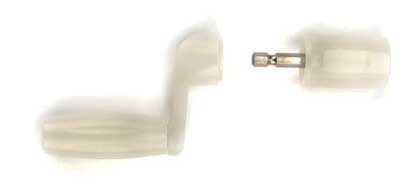 A useful tool that has come and gone over the last two decades, bounced by patent rights and marketing mindsets as been resurrected by Planet Waves, the player "helps" division of D'Addario Strings. With very little fanfare this summer (even from the NAMM show), the hard to find Turbotune string winder that has been a favorite of repair shops and fret musicians since the 90s is available for purchase again for less than $15 US.
Mandolinists loved this for its size versatility, and plugging this into a cordless drill/screwdriver for multiple instrument string changes, saved time and saved wrists. You'll be seeing these again soon at your favorite brick & mortar stores as they become aware. Ask your dealer for the PW-TTPW-01 Turbotune Peg Winder where ever they get their D'Addario string sets.
Specs:
Easy to use and easy to find on dark stages, the patented "glow-in-the-dark" Turbotune Peg Winder allows quick restringing of most stringed instruments. The removable winder socket can be used with the included crank handle or placed in an electric screwdriver for maximum ease and speed. The Turbotune also includes an integrated bridge pin puller.
Glow-in-the-dark Blue
Doubles as a string winder and drill bit peg winder
Build in bridge pin puller
Works on most string instruments
More: PW-TTPW-01 Turbotune Peg Winder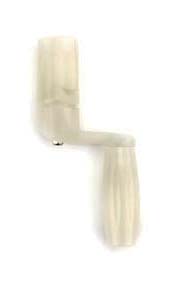 Posted by Ted at 8:38 AM

August 3, 2015 | Look back. Artsy from Clark Mandolins
We felt compelled to repost the following pics submitted five years ago of Boise wood genius, Austin Clark perpetually at the top of our short list of favorite builders. Austin's latest satisfied customer at the time is one of our favorite violinists, progressive string educator Darol Anger with a Clark creation, a terrific guitar-bodied octave mandolin.
Imagine Darol's instrument with its ever so slightly shorter scale in cherry cola-burst, block fret inlay bling, and only four strings tuned CGDA, and you've got a good picture of the signature JM tenor guitar we have in the oven. Estimated arrival 2-3 months.
Austin is the victim of his own success, perpetually trying to keep up with demand from his international acclaim these last years. He wrote us in 2010, "Things are busy here, trying to crank out a big batch after taking lots of vacation time. In this batch, I have 2 archtop guitars, an octave, an H5 dola an A5 and 2 F5s. Oh, and at the same time, I am trying to make 2 Dreadnaughts to take with me to IBMA."
We enjoyed some of his latest Facebook postings, some rather artsy shop photos.


Click images for closeup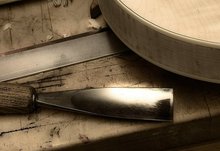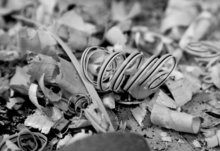 Photography by Eric Onasik
Join Clark Mandolins Facebook Page
Read review: Signature Clark JM mandolin
Read review: Signature Clark JM-5 guitar-bodied 5-string mandolin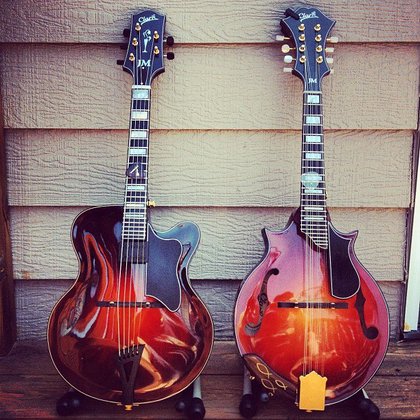 Posted by Ted at 5:50 AM