« Look back. Artsy from Clark Mandolins | Main | Jacobson Nautilus available »

August 6, 2015 | It's back! The Turbotune Peg Winder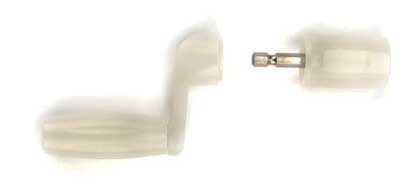 A useful tool that has come and gone over the last two decades, bounced by patent rights and marketing mindsets as been resurrected by Planet Waves, the player "helps" division of D'Addario Strings. With very little fanfare this summer (even from the NAMM show), the hard to find Turbotune string winder that has been a favorite of repair shops and fret musicians since the 90s is available for purchase again for less than $15 US.
Mandolinists loved this for its size versatility, and plugging this into a cordless drill/screwdriver for multiple instrument string changes, saved time and saved wrists. You'll be seeing these again soon at your favorite brick & mortar stores as they become aware. Ask your dealer for the PW-TTPW-01 Turbotune Peg Winder where ever they get their D'Addario string sets.
Specs:
Easy to use and easy to find on dark stages, the patented "glow-in-the-dark" Turbotune Peg Winder allows quick restringing of most stringed instruments. The removable winder socket can be used with the included crank handle or placed in an electric screwdriver for maximum ease and speed. The Turbotune also includes an integrated bridge pin puller.
Glow-in-the-dark Blue
Doubles as a string winder and drill bit peg winder
Build in bridge pin puller
Works on most string instruments
More: PW-TTPW-01 Turbotune Peg Winder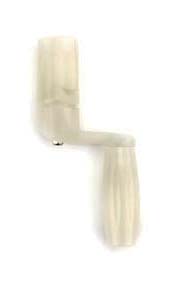 Posted by Ted at August 6, 2015 8:38 AM