« Sanius Verantius - Presto | Main | 10 years! March 19, 2003 »

March 17, 2013 | Actually, it is easy being green.
Happy St. Patrick's Day!
Even if you aren't Irish, you'll appreciate a little wearin' of the green, especially in the amazing finish of this custom 2-point mandolin fashioned by Dekalb, Illinois woodsmith, Dale Ludewig. The longtime furniture builder and mandolin craftsman is well known for taking satisfyingly aesthetic chances on unusual, but brilliant finishes including merlot-burst, blue, and the following exotic green.
Pinch me...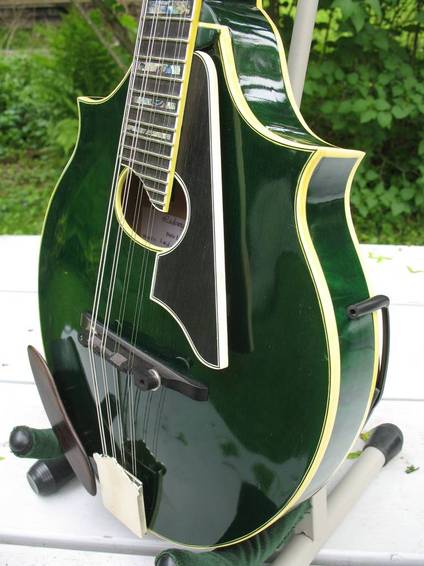 It's original owner Larry Sherman opines, "An amazing voice, great dynamics, a joy to play, very comfortable neck, low action, clear notes with sustain and power. Definition, clarity, tone, complexity, sweetness, and volume to match many F-holes instruments yet with the oval-hole sound that goes so well with Irish/jazz/fiddle arrangements."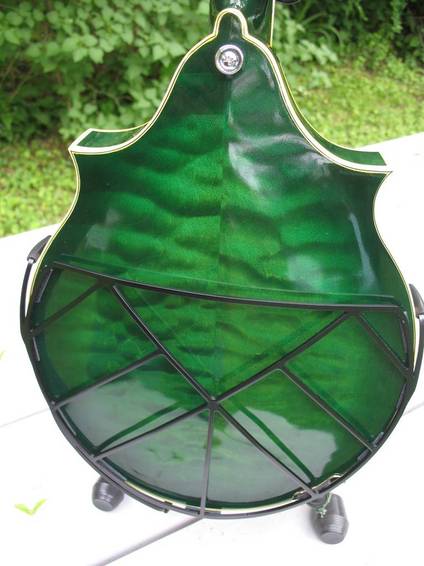 At the moment, Dale does not have inventory outside of his own personal instruments. He's currently taking commissions, though, and wold be happy to let you play them.
Read more about the work of Dale Ludewig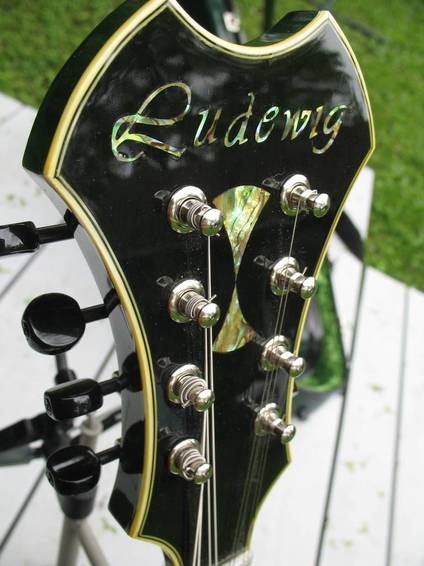 Posted by Ted at March 17, 2013 5:44 AM