« J.L. Smith emando on 'IIIrd Tyme Out' project | Main | Actually, it is easy being green. »

March 15, 2013 | Sanius Verantius - Presto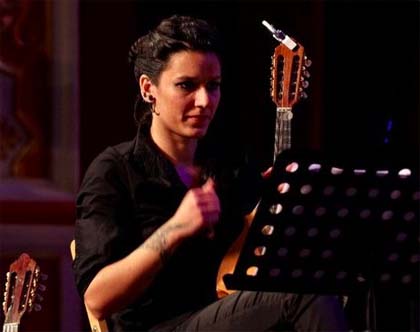 Architect. Producer. Model. Arranger.
Mandolinist...
We mentioned the many talents of the young Croatian artist Sanius Verantius three years ago, and are thrilled to see her latest impressive project, a compelling multimedia presentation of Vivaldi's "Presto" (The Four Seasons).
This is Vivaldi like you've never seen or heard before!
Video link: Sanius Verantius - Presto

Born Sanja Vrancic in Sibenik, Croatia, she started mandolin at age 9, was playing in the Mandolin Orchestra Kresimir in Sibenik even as a child. She's had the good fortune of some more formal training with Professor Ugo Orlandi in Padua several years ago. In addition to her university studies, she rehearsed regularly with the Mandolin Orchestra Sloga a couple times a week (more before a performance).
Her theatrical projects showcase her artistic potential, not the least of which, a fine mandolinist. We look foreword to hearing more from her in this side of the Atlantic.
Read archive article: Introducing Sanius Verantius from Croatia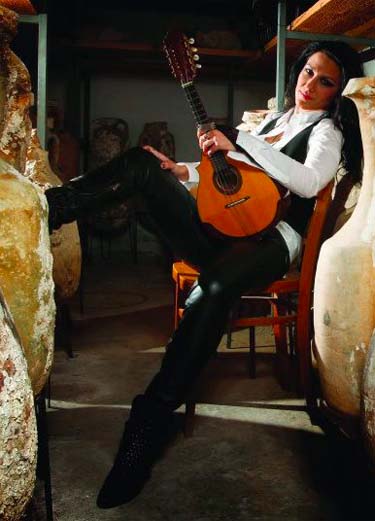 Posted by Ted at March 15, 2013 5:14 AM