« Actually, it is easy being green. | Main | Stretching your Minor Chord vocabulary »

March 19, 2013 | 10 years! March 19, 2003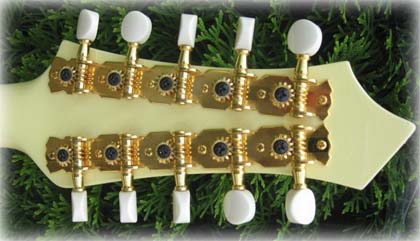 Celebrating 10
Happy Birthday to us!...
On March 19 ten years ago, we began what was at the time, a personal journey in exploring the best way to coax jazz out of the mandolin fretboard. A bit awkward in the early inception of the site, we journaled basic theory concepts, 'ii V7 I' blocks, turnarounds, modes and scales, and worked our way through the best playing techniques to extract these sounds. We revolutionized the approach to closed fingering with our exclusive FFcP system and hope to go further vertically with 3-note chord comping potential.
Over 1900 pages later on the site now, we're proud of a best-selling Mel Bay book, "Getting into Jazz Mandolin," and the creation of strings and picks constructed specially for warm tone and pure attack from our partnership with manufacturers. We've introduced around 40 new mandolin builders in our review section and bring you regular news from up and coming performers in our "What's New" columns. Our weekly "Tips and Tricks" feature offers new insights and technique helps from staff and many prominent guest writers.
We continue to spread the word through our social media, Twitter, Facebook, and our RSS feed.
It's all a labor of love, and we appreciate this decade of support from you the reader.
Swing hard, pick well!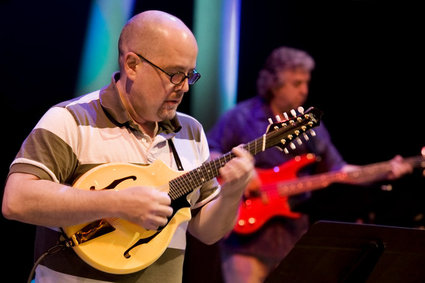 Site Author, Ted Eschliman
Posted by Ted at March 19, 2013 9:12 AM