« Stage Banter | Main | Cherry Cola-burst Clark JM5 »

May 6, 2015 | Just when you thought it safe to go back into the water. Shark Mandolin!
Thanks to our friends at Mandolin Cafe for bringing this to our attention. From Germany, Frank-Michael Weber Guitar's electric mandolin, the "Mando-Sharc." He has fashioned this intriguing design with stereo outs (much like the Phoenix Jazz) with active humbucker and a passive Shadow bridge piezo pickup.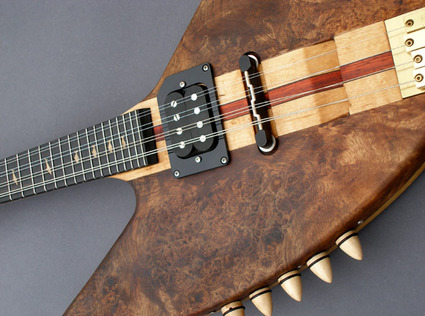 Description: "Our new Mando-Sharc mandolin can be delivered with an acrylic body soon. The body of this first model however is made of Padouk with a selected japanese walnut top. The through-neck of maple and padouk has a 350 mm scale, the ebony fretboard has 23 frets and Shark inlays. 8 standard strings are fixed at the headplate and the ballends fit into the tuners being organised into a lower and an upper section. 4 strings run through the body to reach the lower tuner section."
Dial into the website for more specs and sound files: FMW Guitars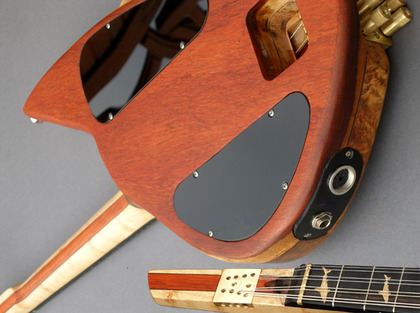 Posted by Ted at May 6, 2015 9:13 PM