« Will Patton Ensemble; Time's Arrow | Main | Year 2014 Review »

December 23, 2014 | More 10-string, please.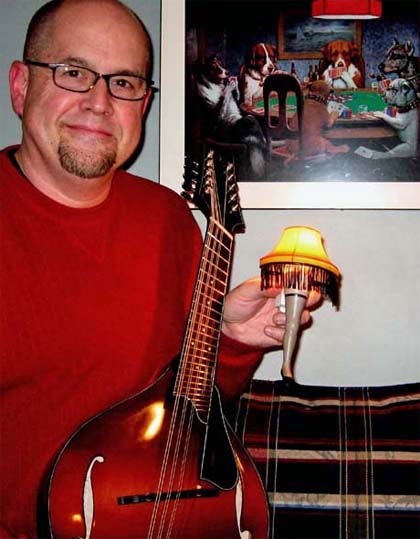 Many things odd about the above picture. We'll leave it to you to count them. In particular though, it was five years ago Christmas we had the privilege of reviewing a prototype Lawrence Smart 10-string mandolin from the internationally renowned Idaho builder. It was such a treat, and we're happy to see several other builders pushing the boundaries themselves with the challenge of fanned frets. In particular, from the other side of our continent, Max & Lauri Girouard have been posting pictures on their Facebook Page of just the cut fingerboard as they brace for the 2015 introduction a 10-string A-body.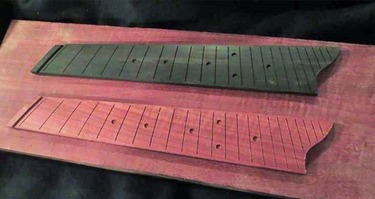 Really looking forward to this!
Meantime, read archive review: Lawrence Smart FF10 mandolin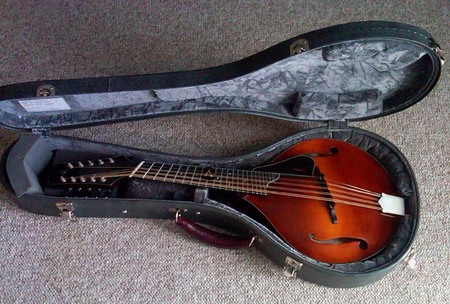 Posted by Ted at December 23, 2014 3:27 PM