« A new look. Scales in reverse! | Main | Systematic approach to pentatonic mastery in all 12 keys »

May 11, 2014 | New design at the JazzMando Logo Store
You can wear your heart on your sleeve, but wear your 'I vi ii V7' chords on your chest.
Our latest design in our Logo Store is from our 3-note chord "Playing cards." Now you can strut these chords emblazoned on a background of Paul Lestock's classic Arrow F4. Today (5/11/14) is an opportunity to take advantage of the Mother's Day 30% off sale, by posting "MOMSROCK" in the checkout code.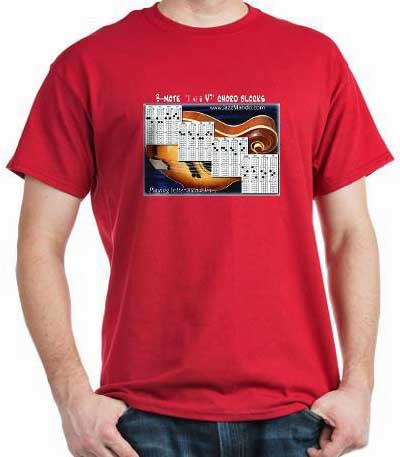 Purchase: 3-note mandolin 'I vi ii V7' chord shirt.

---

More merchandise: JazzMando Logo Store.

Posted by Ted at May 11, 2014 1:24 PM