« Don Stiernberg "Bix in Rio" | Main | Giant Steps and the Bee Gees »

April 27, 2014 | Ovation USA shuts down
We have very mixed feelings about the recent announcement about FMIC closing down US manufacturing of the Ovation guitar factory in Connecticut. We've toured it personally, an incredible blend of old-world manufacturing with the injection of a space-age technology that revolutionized helicopter production. Ironically, the ability to "tune" helicopter blades to keep vibrations from tearing up the craft worked will in musical instrument production. Pioneered by the late Charles Kaman in the 60's the iconic bowl back guitar became a go-to instrument for high profile touring guitarists around the globe.
Music Inc Magazine Article: Ovation Guitar Factory in Connecticut to Close
The company dabbled in mandolins on a smaller scale the next four decades, and it was our understanding the project was more a labor of love than profit. The company struggled to balance acceptable real-world pricing with the unwieldy high cost of manufacturing. The US version was one of the best instruments for sonically hostile stage environments. While it wasn't the most intimate to play in acoustic settings, it had the capability of producing an excellent amplified acoustic sound when surrounded by drums, bass, and especially blistering lead guitar. The Ovation mandocello is out of this world good.
The company developed two acceptable import lines, the Applause and the Celebrity. These instruments weren't as comfortable in the hands and the pinless bridges were not made to endure or be replaced, but you would get what you paid for.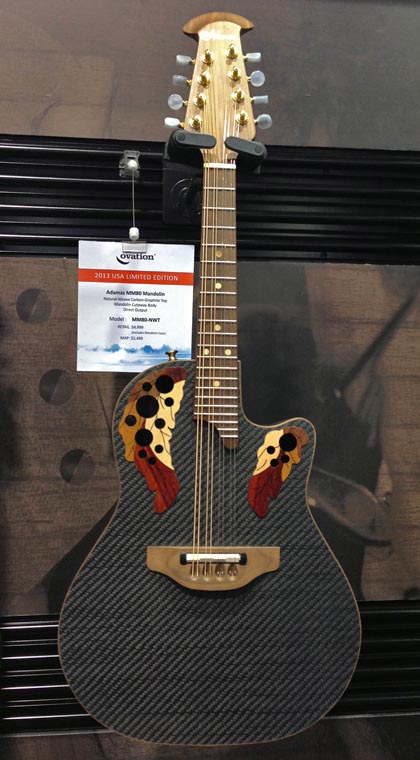 Some might see the closing as a domestic versus export issue--the cost of labor, but the truth is ultimately, the guitars had fallen out of vogue. Lack of sales across the board is what killed these. The technology to make them well still called for highly skilled labor, and the market was not supporting it with its purchasing power.
While we've already expressed our disappointment in the end of the US Made Ovation MM68 mandolin two years ago, we're even more disheartened the entire line of guitars go.
It was a good run.
Read past articles:
Ovation MM68 Not
Limited Edition MM80-NWT Carbon Fiber Top mandolin
Ovation MM68 Adamas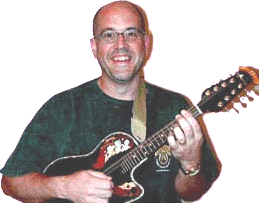 Posted by Ted at April 27, 2014 6:38 PM