« Matt Flinner Trio--Music du Jour; Nebraska | Main | Ovation USA shuts down »

April 25, 2014 | Don Stiernberg "Bix in Rio"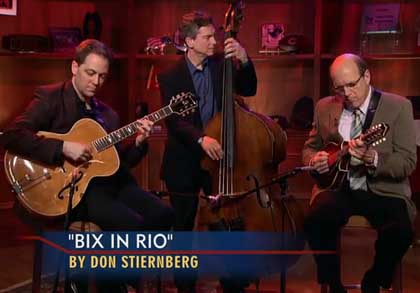 You may have already seen the great Chicago Tonight interview with jazz mandolin great, Don Stiernberg. In case you didn't get the web extra, we've embedded it below. The song is from his latest recording, Mandoboppin!
Enjoy!
Video Link: "Bix in Rio" by Don Stiernberg

Purchase Mandoboppin!:
Amazon
CD Baby
iTunes
Artist Website: Don Stiernberg

Posted by Ted at April 25, 2014 6:16 AM